President Barack Obama's national security adviser, Susan Rice, lamented that the national security workforce isn't diverse enough during her commencement address at Florida International University Wednesday.
Rice addressed "the profound importance of our diversity in the realm of foreign policy and national security" according to prepared remarks of her address, adding that, despite "those who deride our diversity," in her work she sees "why it matters every day."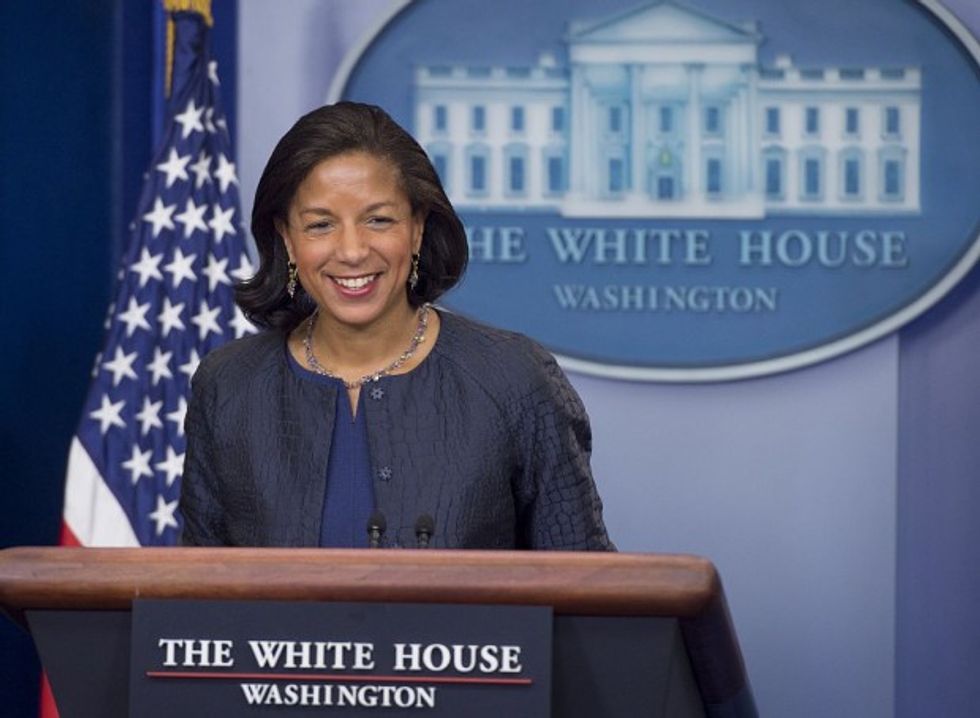 National Security Adviser Susan Rice speaks during a press briefing at the White House. (Saul Loeb/AFP/Getty Images)
"We must acknowledge that our national security agencies have not yet drawn fully on the strengths of our great nation," she said. "Minorities still make up less than 20 percent of our senior diplomats — less than 15 percent of senior military officers and senior intelligence officials."
"Too often, our national security workforce has been what former Florida Senator Bob Graham called 'white, male and Yale,'" Rice continued. "In the halls of power, in the faces of our national security leaders, America is still not fully reflected."
A lack of diversity, she said, leads to "groupthink," while a diverse workforce "enables us to unlock all of our nation's talent."
"Moreover, we want our national security leaders to reflect America's best self to the world and inspire others to follow our example," Rice said.
She added that President Obama "feels strongly about the need to make our national security workforce more diverse," highlighting a 2011 executive order he signed "prioritizing diversity and inclusion throughout the government."
"As I speak, we are pursuing ways to recruit and retain more diverse national security talent," she said. "But we've got a long way to go."
Rice also told the graduates, "There is no work more rewarding, no field more exhilarating, no way to have a greater impact than public service."