UPDATE: A representative for Caitlyn Jenner issued a sharp statement Thursday refuting author Ian Halperin's claims about Jenner regretting her gender transition.
The rep told Gossip Cop Halperin's claim is the "dumbest statement of the day" and it's not even "worth commenting on such an idiotic report."
---
Caitlyn Jenner may soon "de-transition" back into a man and has allegedly experienced "sex change regret," according to author Ian Halperin.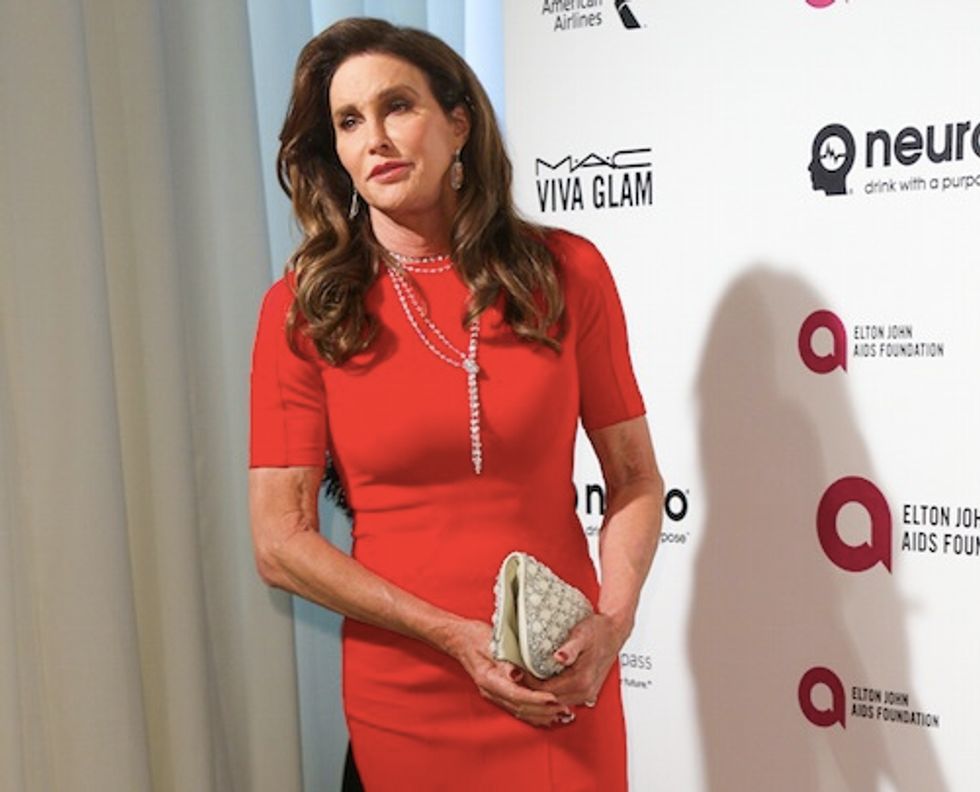 Caitlyn Jenner arrives at the 2016 Elton John AIDS Foundation Oscar Viewing Party at West Hollywood Park on Sunday, Feb. 28, 2016, in West Hollywood, Calif. (Photo by Rich Fury/Invision/AP)
"One source confirmed to me Caitlyn has made whispers of 'sex change regret,' hinting she might go back to being Bruce Jenner," Halperin told The Wrap.
Citing research he conducted for a new book on the Kardashian family, Halperin apparently estimates Jenner could transition back into Bruce within the next couple of years.
A "long-time friend" also reportedly told Halperin the gender transition hasn't been "easy for Caitlyn, it's been very hard."
"She's thrilled she has raised awareness about how transgender people have long been discriminated against but I think there's a chance she'll de-transition in the next couple years."
Halperin also said a source told him that Jenner's continued interest in women might be a factor in the decision to de-transition because "she's still into women and wants to meet the right one."
"I don't think it would surprise anybody in her inner circle," the friend reportedly said.
More from CBS News:
Editor's note: This story and headline has been updated.
---