When it comes to small-business owners this election season, the chairman of the House Small Business Committee has some advice: "don't believe everything you hear."
There will be a "stark choice" among the 2016 presidential candidates when it comes to small business, Chairman Steve Chabot (R-Ohio) told TheBlaze after a full day of congressional hearings by his committee. He urged voters to "do their homework" and "use their common sense."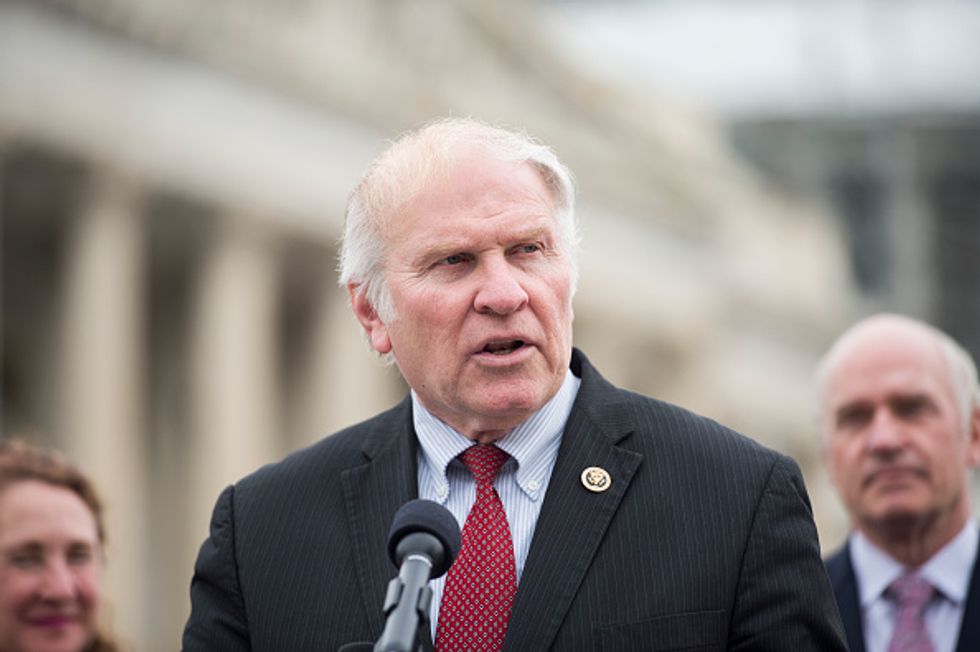 Rep. Steve Chabot (R-Ohio) speaks during the news conference at the Capitol. (Getty Images/Bill Clark)`
"I think people a lot of times do ultimately look at 'pocketbook issues,'" Chabot said. "I'd say for probably two-thirds of the people ultimately it will come down to the economy, who they think is best positioned to improve the economy because the economy probably effects their family as much or more than anything else does."
The Ohio Republican has been a member of the House Small Business Committee for 20 years and has spent the past two years as its chair. He was the ranking member of the committee for two years before that.
Three big issues plague small-business owners, according to Chabot, including: overregulation and red tape, taxes, and access to capital.
"We've been trying to repeal Dodd-Frank or to modify it to get rid of some of the worse things about it for a few years now," Chabot said of the controversial finance law signed by President Barack Obama in 2010, adding that the modifications he'd like to see are able to be passed in the House but not in the Senate.
"Even if we got it through the Senate, the president would likely veto it because he likes Dodd-Frank, because it's one of his accomplishments kind of like Obamacare," the congressman continued. "Getting back to regulations, that's another piece of legislation that has made it much tougher on small-business folks now — much more expensive, harder for them to provide insurance for their employees."
He argued that Americans are now receiving "inferior health care" under Obamacare and advocated "that's another thing we need to get rid of to help small-business owners across the country."
While Chabot has called GOP presumptive nominee Donald Trump's call for a moratorium on Muslim immigrants "ill-advised," he has said he will support the billionaire businessman should he secure the Republican Party's nomination.
—
Follow Kaitlyn Schallhorn (@K_Schallhorn) on Twitter