A woman successfully fought off two men who reportedly tried to carjack her in Atlanta last week — and the entire incident was caught on surveillance video.
Security footage shows the two men approaching her as she returns to her car at the gas station and then appearing to attempt to rob her.
One of the men was armed, which did not deter her from trying to fight them off.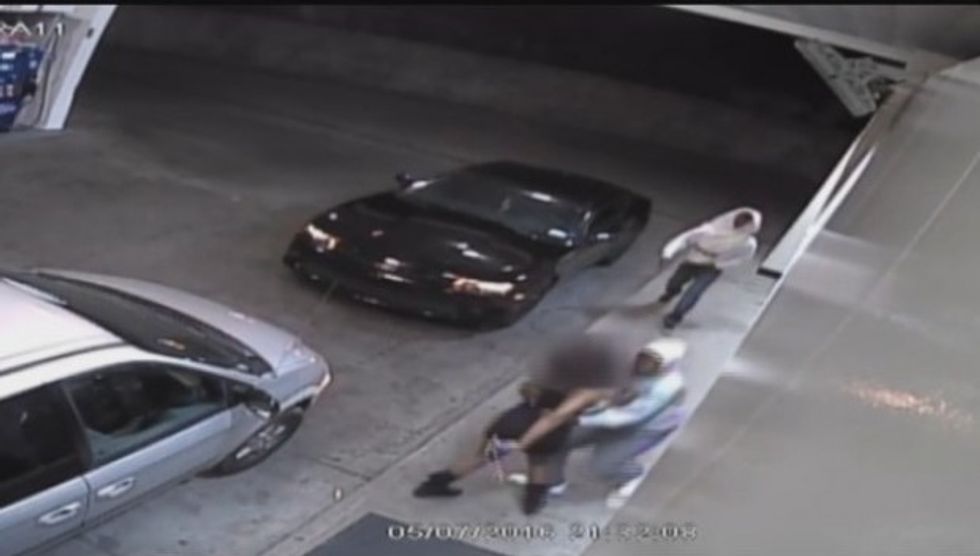 Screenshot of surveillance video provided by Atlanta Police
"She struggles with all her might," Atlanta police Sgt. Warren Pickard told WGCL-TV while describing what occurred on the tape. "She's able to get some of her items back. They get in her vehicle. She snatches them from the car. They get in the car again."
The woman continued to struggle against the men, even after one of the assailants struck her with the gun.
"I don't recommend what she did," Pickard added. "But she was brave, and she spoiled a robbery on her person."
Watch below:
—
Follow Kate Scanlon (@kgscanlon) on Twitter