Megyn Kelly and her husband, novelist Doug Brunt, said that the months-long barrage of tweets and insults — and the ensuing aftermath — that presumptive Republican nominee Donald Trump hurled at Kelly actually made their relationship "stronger" during an interview on Fox News' "Outnumbered" Monday to promote her FOX Broadcasting special airing on Tuesday.
"I've had the right person to talk to about it," Kelly said of the largely one-sided Twitter feud, and the couple concurred that it brought them closer together.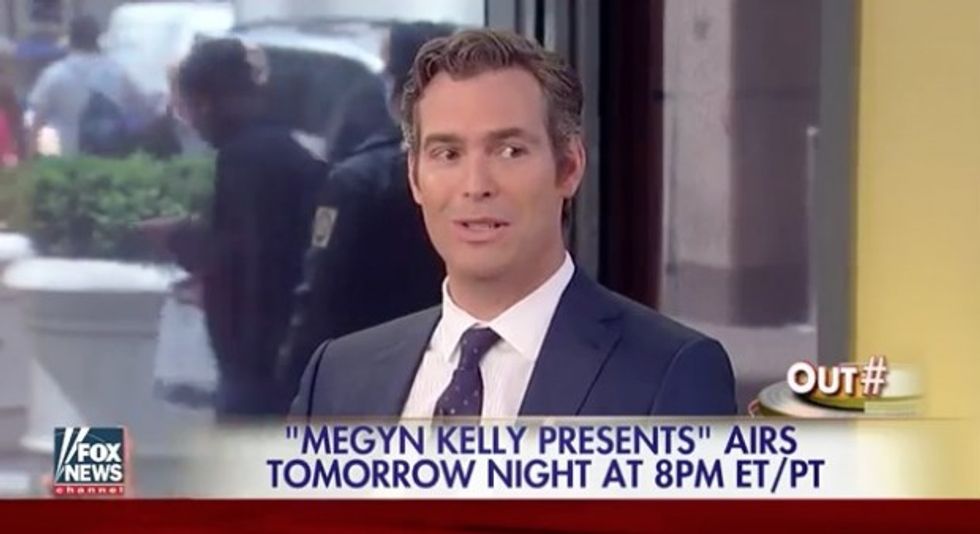 Image source: YouTube
Trump directed a series of scathing tweets and comments at Kelly after she asked him a question at an August GOP presidential debate regarding past remarks he made about women .
Brunt said that the way Kelly chose to handle the situation was "incredible," adding, "We were in the bunker for nine months, in a way."
"Through this whole campaign season, Trump has been masterful at knocking people off balance," Brunt said. "He's knocked everybody off balance except for her. These are seasoned politicians with teams of advisers, and he broke them down — but not Meg. She stayed on the high road, maintained her dignity, never engaged."
Brunt did call the ordeal "frustrating."
Kelly jumped in to say that she has "had a team" beside her, including her husband, whom she called her "first line of defense" and "the first opinion I want."
Kelly's highly anticipated interview with Trump — her first since the feud began — is set to air Tuesday.
—
Follow Kate Scanlon (@kgscanlon) on Twitter