A would-be child abductor is behind bars thanks to a courageous babysitter and fast-acting witnesses.
Carmen Perez of San Bernardino, California, was taking an infant out of a car seat and placing her in a stroller Tuesday morning when a strange man came running toward her, San Bernardino Police Department Lt. Rich Lawhead told KTLA-TV.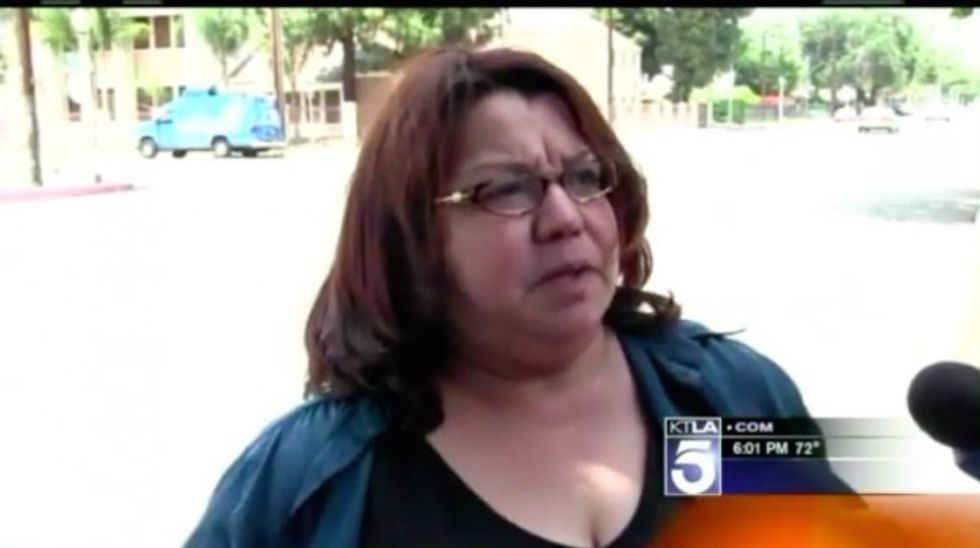 Carmen Perez (Image source: KTLA-TV)

The man, whom officials identified as 35-year-old Edgar Valdez, allegedly tried to wrestle the stroller away from Perez. Thinking quickly, Perez tried to run to a nearby business, but Valdez caught up with her and knocked her to the ground.
But Perez refused let go, according to Lawhead, who described the sitter as "relentless" in her efforts to protect Chloe, the baby girl under her care.
"I was scared that something happen to her, so I do the best thing I can. So I tried to push her with me," the sitter told KTLA. "He pushed me away."
The stroller eventually tipped over, causing a crying Chloe to fall out. After this, the suspect ran away.
But he wouldn't get very far. Witnesses followed Valdez, who ran behind a nearby building to change clothes.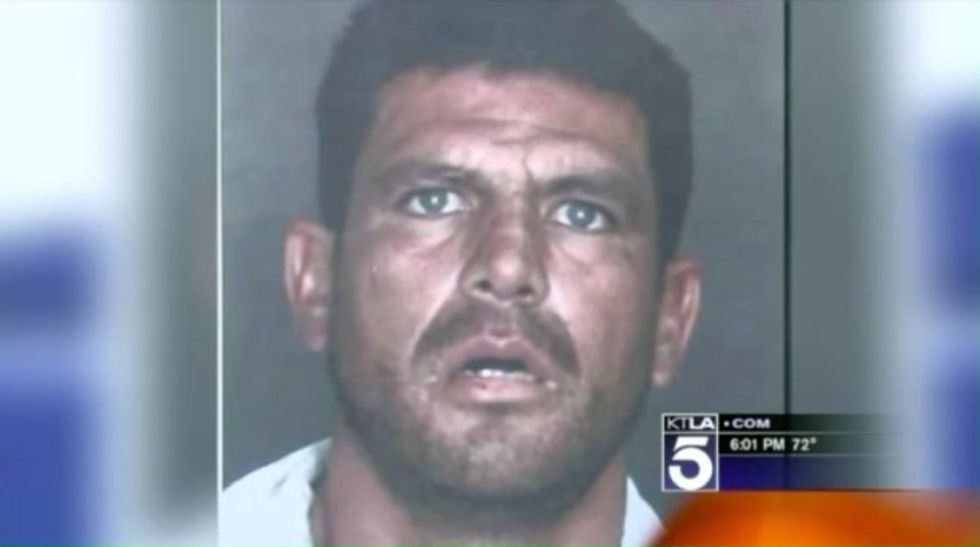 Edgar Valdez (Image source: KTLA-TV)

After hearing Perez's cries for help, security guard Martin Aguilar ran to confront Valdez. Aguilar told KTLA he performed a "citizen's arrest" and, with the help of three others, detained Valdez until police arrived.
Both Perez and Chloe were taken to a hospital. While Perez had some minor abrasions to her arm, the baby appeared to be unharmed, Lawhead told KTLA.
"I'd do everything I could to hire that babysitter," Lawhead said. "Obviously, she takes her job pretty seriously, and she did everything she could to make sure the baby was protected."
Valdez was arrested and booked into West Valley Detention Center in Rancho Cucamonga on suspicion of attempted kidnapping and child endangerment.