The weather observatory atop New Hampshire's Mount Washington is known for wild weather. This week is no exception.
Although summer is just around the corner, freezing temperatures and powerful winds were recorded at the summit over the weekend.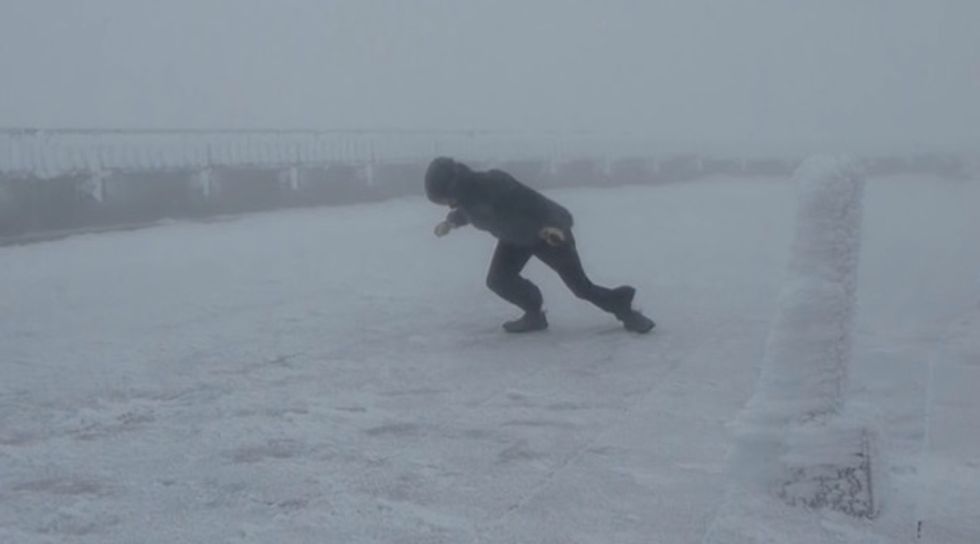 Image source: YouTube
Sunday morning, with winds approaching 109 miles per hour, Mike Dorfman and Tom Padham, two of Mount Washington's weather observers, stepped onto the observation deck that sits at more than 6,000 feet above sea level to demonstrate the power of nature.
Watch the video they captured:
—
Follow the author of this story on Twitter and Facebook: