Antonio Smith, an inmate incarcerated with convicted murderer Drew Peterson, testified Monday that Peterson admitted to him that he killed his fourth wife, according to the Chicago Tribune.
During his testimony in Peterson's murder-for-hire trial, Smith also said that Peterson, a former police officer, asked him to hire someone kill James Glasgow, the state's attorney who successfully prosecuted Peterson for his third wife's murder.
"He said he needed me to have someone kill James Glasgow," Smith testified, according to the Tribune.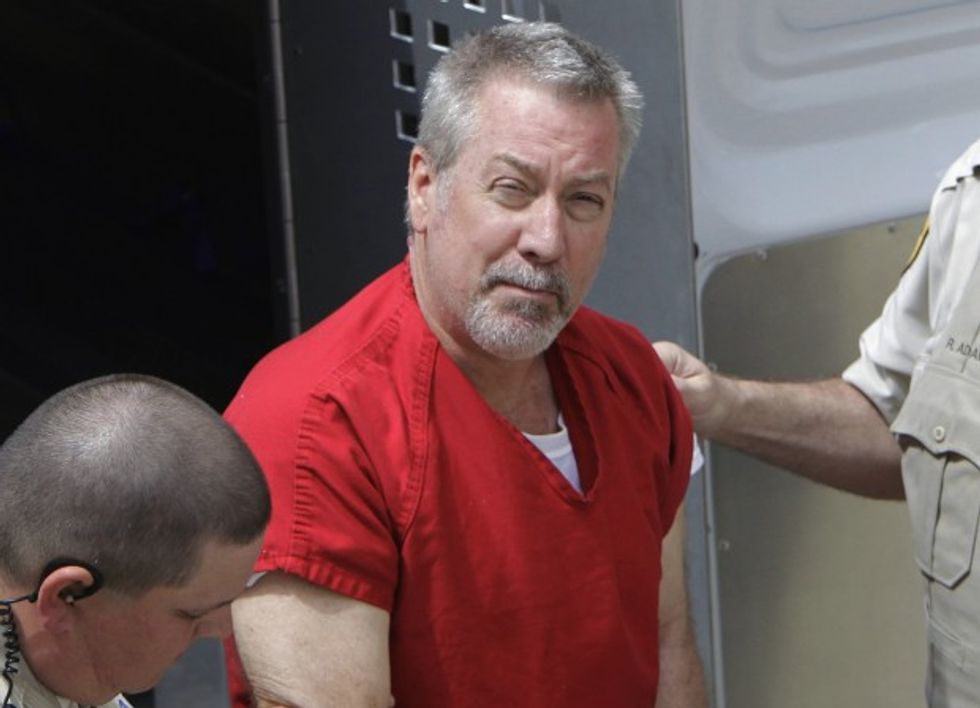 Former police officer Drew Peterson faces a murder-for-hire trial for allegedly plotting to kill the prosecutor who put him behind bars in his third wife's death. (AP Photo/M. Spencer Green, File)
The 2007 disappearance of Stacy Peterson, Drew Peterson's 23-year-old fourth wife, prompted authorities to reopen the investigation into the 2004 death of his third wife, Kathleen Savio. Peterson was convicted for Savio's murder in 2012. Stacy Peterson was never found.
According to the Tribune, Smith worked with authorities to record his conversations with Peterson, which prosecutors are now using as evidence.
During his testimony, Glasgow said that he views Peterson no differently than any other murderer.
"I've convicted 98 murderers. He's just one," Glasgow said.
Glasgow said he had to tell his family about Peterson's alleged scheme to kill him.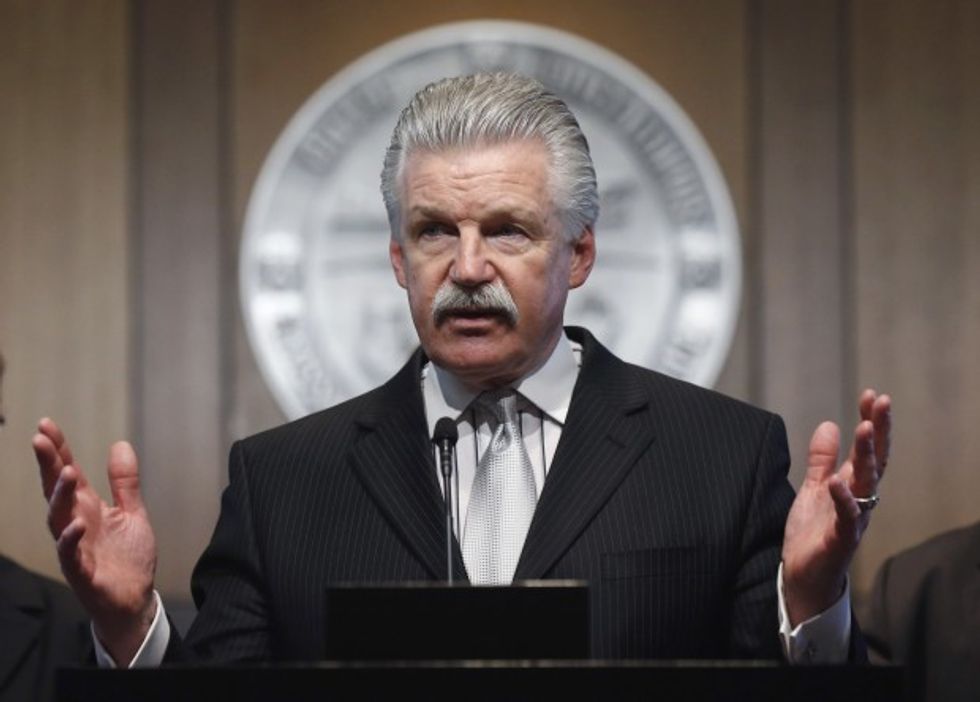 Will County State's Attorney James Glasgow put Drew Peterson behind bars for murder. (AP Photo/Charles Rex Arbogast, File)
"I've had many death threats in my job. But I have a wife, and a family, and I had to tell them about this, just because prudence dictates, and they were very upset. My wife was very upset about it," Glasgow said. "I know that Mr. Peterson previously committed murder, so when the threat is made against me, it's real."
Lucas Liefer, Peterson's attorney, said the recordings "don't make any sense" and dismissed their content as "prison talk."
"The state thinks it's a novel idea that a man in maximum-security prison might not like the man who put him there," Liefer added.
According to the Tribune, Smith is serving a 40-year sentence for attempted murder, home invasion and robbery.