The same state senator behind the bill that declared pornography a "public health crisis" in Utah is now proposing legislation that would eliminate porn from the state all together by requiring citizens to add anti-porn software to their mobile phones and requiring them to opt-in before accessing pornography online.
State Sen. Todd Weiler's (R) goal is to make accessing digital pornography very difficult for Utahns.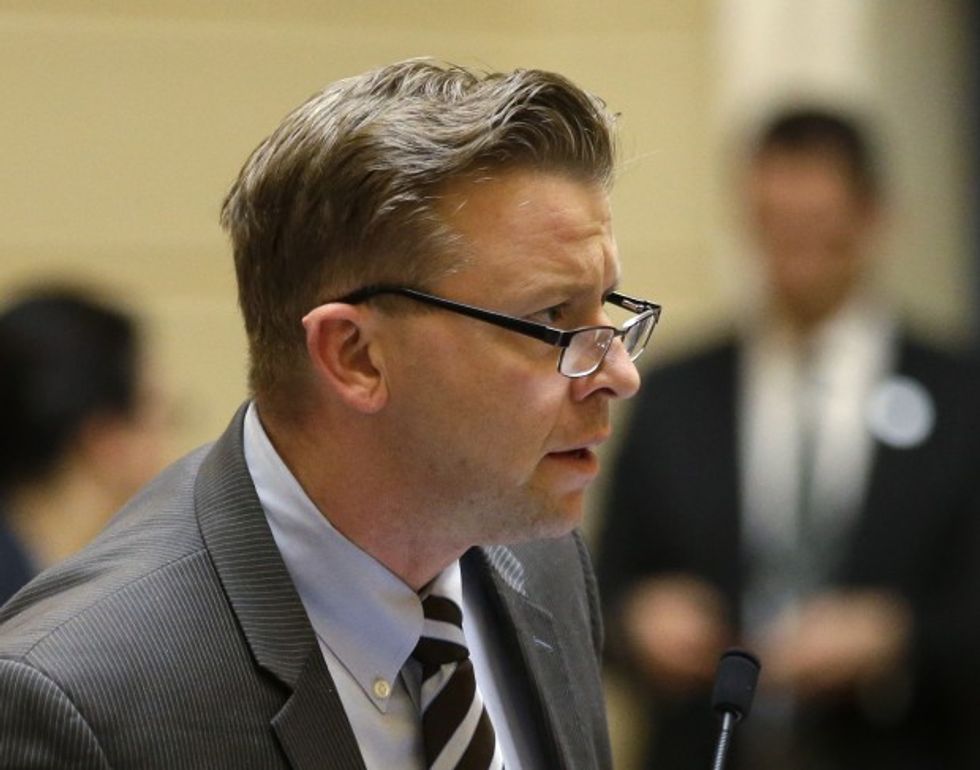 AP Photo/Rick Bowmer
"A cell phone is basically a vending machine for pornography," he told TechCrunch, comparing the universal accessibility of pornography to vending machines that decades ago sold cigarettes, making them easily attainable for children.
Weiler defended his proposal by pointing out that England was successful in passing porn-blocking legislation in 2013. Prime Minister David Cameron pushed the legislation through, requiring all U.K. Internet service providers to give citizens the option of blocking pornography from their services.
But that legislation has partly backfired. Some of the filtering softwares block customers from accessing rape crisis centers, sites that actually help people struggling with pornography addictions and appropriate sex education sites for children.
The legislation comes with a few practical hiccups, chief among them being the fact that it wold force ISPs and mobile phone creators to create anti-pornography software for Utah citizens only. Additionally, there are already organizations and products, like Covenant Eyes and Google Safe Search, that allow parents and guardians to filter the content their children access.
In fact, Pete Ashdown, founder of Xmission, a local ISP in the Beehive State, said the proposed legislation is "unrealistic," adding that it's comparable to censorship in China.
"The Chinese government has poured hundreds of millions of dollars into censorship and have failed at restricting what their people can see," he said. "I don't see Utah doing any better."
Weiler said, though he doesn't know exactly how his bill could be realistically implemented, he wanted to get the concept out there.
"The average age of first exposure to hard-core pornography for boys is eleven years old," he said. "I'm not talking about seeing a naked woman. I'm talking about three men gang-raping a woman and pulling her hair and spitting on her face. I don't think that's the type of sex ed we want our kids to have."
A 2009 study found that Utah had the highest per capita of paid pornography subscriptions and based on a study performed by pornography website PornHub revealed that Utah is the 40th in the nation for looking up pornography.
—
Follow the author of this story on Twitter: