After Democratic presidential candidate Bernie Sanders criticized Disney during a recent campaign stop, the CEO of the company fired back at the Vermont senator, asking him bluntly, "How many jobs have you created?"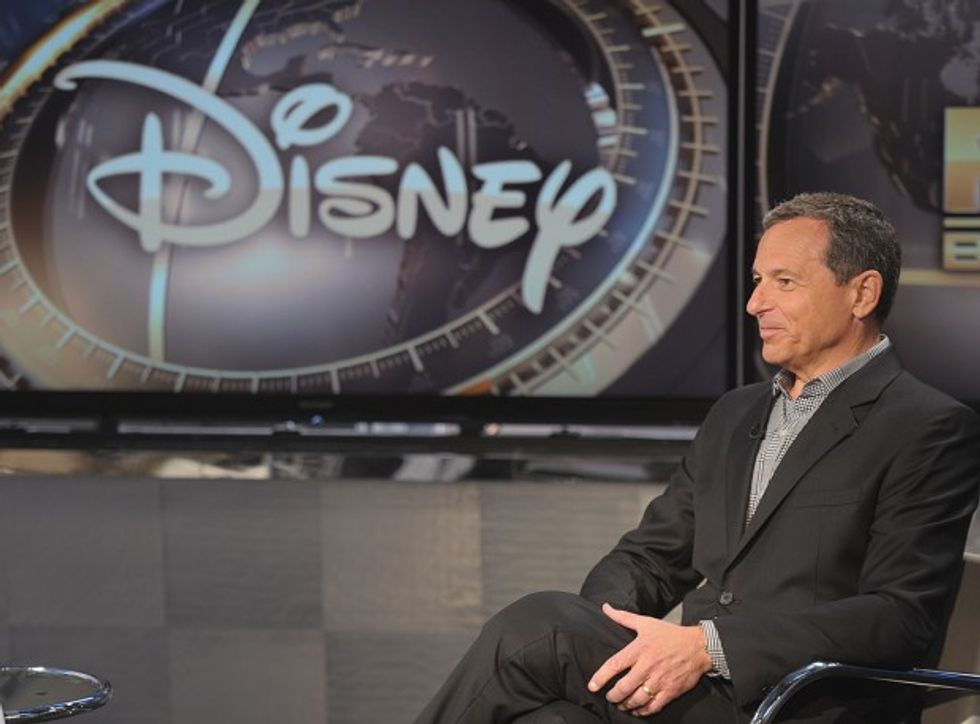 Disney CEO Robert Iger visits the Fox News studios in New York City. (Michael Loccisano/Getty Images)
According to the Los Angeles Times, Sanders condemned Disney at a campaign stop in California Tuesdsay, calling the corporation "an example of what we're talking about when we talk about a rigged economy."
"Anybody make a living wage working for Disney?" Sanders asked his supporters, adding, "Disney pays its workers wages that are so low that many of them are forced to live in motels because they cannot afford a decent place to live."
"It would be very nice of the Disney corporation to start building factories in the United States," Sanders continued.
In a private Facebook post obtained by The Wrap, Disney CEO Bob Iger wrote, "To Bernie Sanders: We created 11,000 new jobs at Disneyland in the past decade, and our company has created 18,000 in the US in the last five years."
"How many jobs have you created?" he added. "What have you contributed to the US economy?"
A spokesperson for Disney told TheWrap in a statement that Sanders "clearly doesn't have his facts right":
The Disneyland Resort generates more than $5.7 billion annually for the local economy, and as the area's largest employer has added more than 11,000 jobs over the last decade, a 65% increase. These numbers don't take into account our $1 billion expansion to add a Star Wars-themed land, which will create thousands of additional jobs across multiple sectors.
According to OpenSecrets.org, Iger is a supporter of Sanders' rival former Secretary of State Hillary Clinton, and has contributed $2,700 to her campaign, the maximum donation to a campaign from an individual permitted by law.
—
Follow Kate Scanlon (@kgscanlon) on Twitter