A DePaul University professor reportedly posted — and then deleted — her resignation on Facebook, citing the institution's "embarrassing" handling of free speech on campus.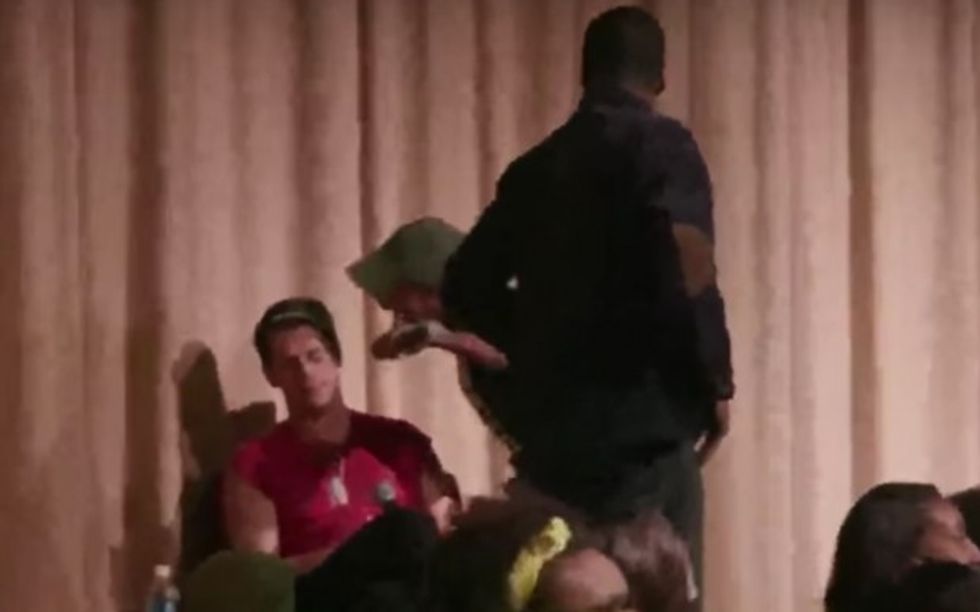 (YouTube)
The apparent public resignation comes after conservative firebrand Milo Yiannopoulos held an event at DePaul University, during which angry protesters stormed the stage. Though Yiannopoulos stirred up controversy on campus, Cheng does not specifically name him.
"To believe that universities are simply neutral platforms for 'equal' exchanges of ideas, the so-called free speech rooted in the market ideology, is delusional and that positional objectivity ends up reinforcing the exact inequalities and dominant ideologies upon which this institution is built," Ada Cheng reportedly wrote in a post on DePaul's sociology master's program's Facebook page.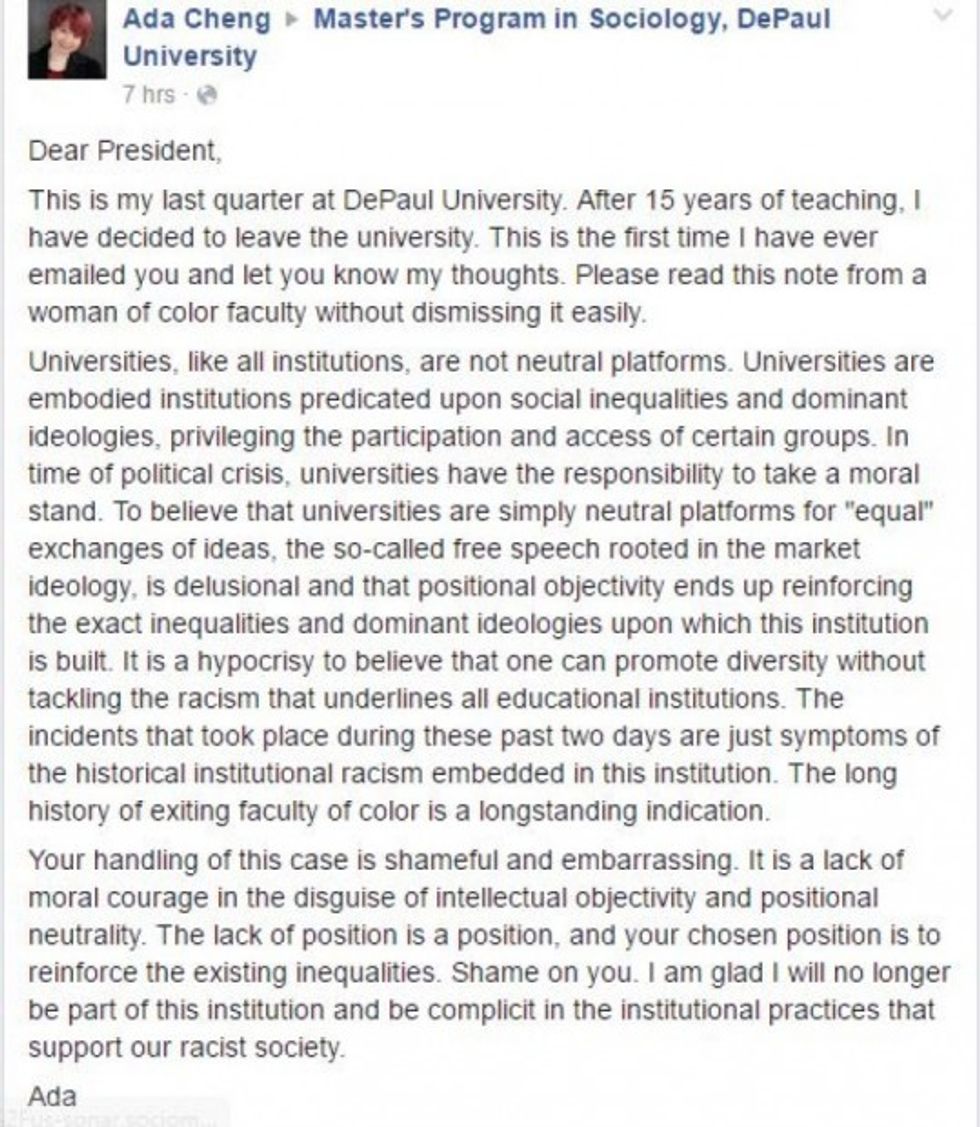 Screengrab via Facebook/Daily Caller
She continued: "The incidents that took place during these past two days are just symptoms of the historical institutional racism embedded in this institution. The long history of exiting faculty of color is a longstanding indication."
Cheng also blasted the university's "lack of moral courage in the disguise of intellectual objectivity and positional neutrality."
"Shame on you," she concluded. "I am glad I will no longer be part of this institution and be complicit in the institutional practices that support our racist society."
The post was ultimately deleted, according to the Daily Caller.
---