Donald Trump's controversial campaign manager, Corey Lewandowski, appeared on "Fox News Sunday" this week to answer questions about the Republican front-runner's strategy as the primary season winds down.
"Bottom line is Donald Trump is now the head of the Republican Party," Lewandowski said. "He will bring people together."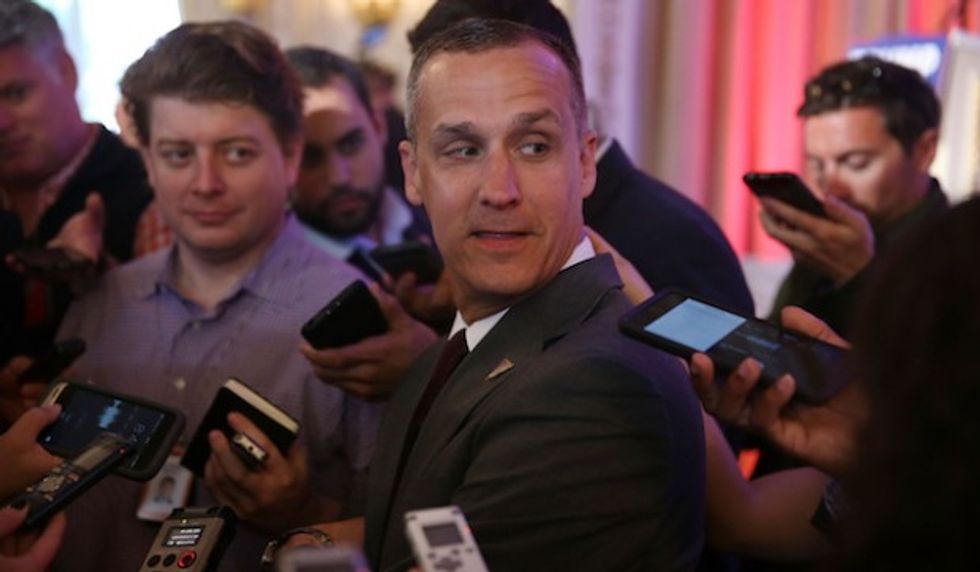 Corey Lewandowski Joe Raedle/Getty Images

Unsurprisingly, Lewandowski shared that the campaign's main goal moving forward is to defeat Democratic front-runner, Hillary Clinton, in November.
But with seconds remaining in the interview, host Chris Wallace asked a question that produced a response no one likely anticipated.
Wallace asked Lewandowski to comment on reports that some Trump associates are suspicious that the campaign's Trump Tower offices are being bugged. At first the campaign manager ignored the question, but Wallace pressed further.
"Is there any bugging going on at the Trump Tower?" Wallace asked, with 10 seconds remaining in the interview.
"I think that's a lot of speculation," Lewandowski began. "I don't think that's the case at all — I think we're very happy with the way that our offices are set up."
It's not quite clear what Lewandowski was trying to suggest, and given that there was no time for a follow-up question, the bizarre response was left alone.
Watch: