NASCAR's Martin Truex Jr. won Sunday night's Coca-Cola 600 in dominating fashion, leading the race for all but eight of the four hundred laps he drove at the Charlotte Motor Speedway.
In addition to Truex's impressive victory, NASCAR and all of the drivers on the track participated a special Memorial Day Tribute during the race, with each car carrying the name and rank of a member of the U.S. military who died while serving the country.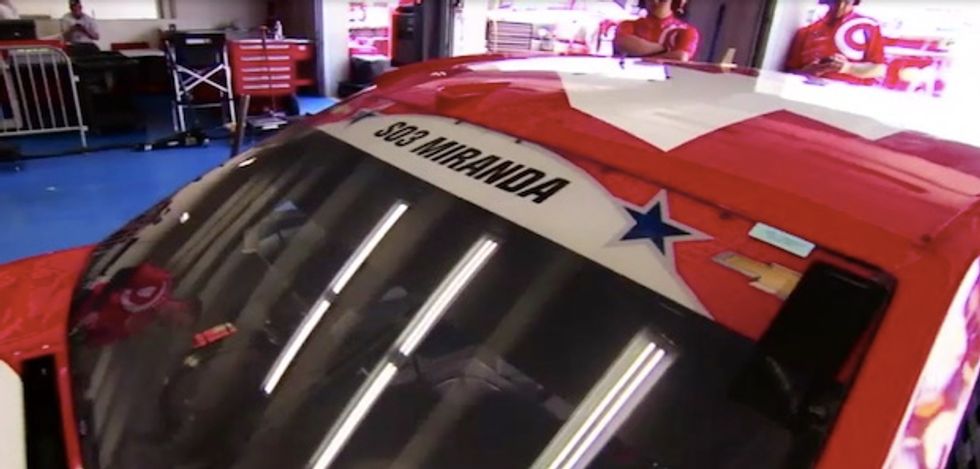 Image source: Fox Sports One screen capture
This is the second consecutive year NASCAR has replaced the decal that features the name and car number of the driver with the name and rank of a member of the military.
Watch a video clip from Fox Sports that explains the tribute.
--
Follow the author of this story on Twitter and Facebook: