SEOUL, South Korea (AP) — South Korea's Joint Chiefs of Staff said in a statement that North Korea attempted to launch an unidentified missile at about 5:20 a.m. local time but that it is presumed to have failed.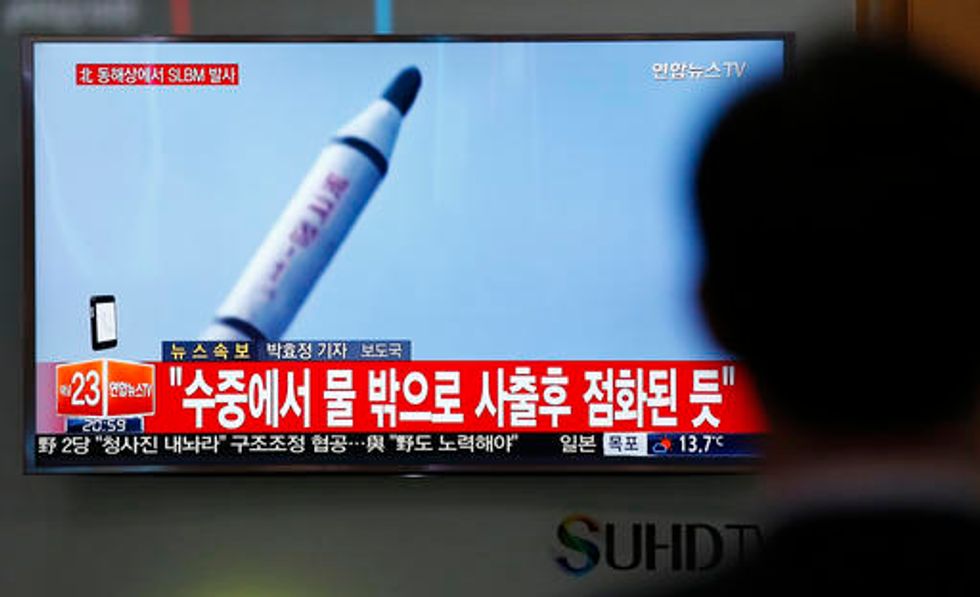 A man watches a TV news program showing a file footage of a missile launch conducted by North Korea, at the Seoul Train Station in Seoul, South Korea, Saturday, April 23, 2016. The Korean letters at top left read: "North Korea fires a submarine-launched ballistic missile or SLBM." (AP Photo/Lee Jin-man)
The JCS says it is further analyzing the situation, and gave no other immediate details.
The apparent launch failure comes amid tensions over recent nuclear and missile progress that has outsiders worried North Korea is closing in on its goal of a nuclear missile that can hit mainland America.
South Korea has also rejected recent North Korea overtures to talk, part of what some analysts see as an attempt to start dialogue meant to win the impoverished country aid.