A high school student in Glendale, Wisconsin, reportedly showed up to school with a Confederate flag and declared Wednesday "White Privilege Day." The stunt didn't go over well.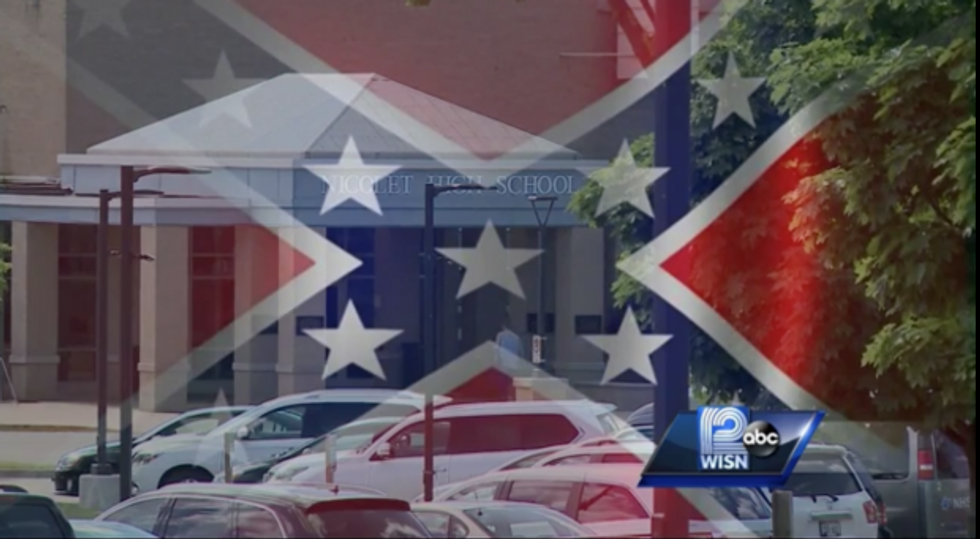 WISN-TV screengrab
In fact, a teacher immediately confiscated the flag and contacted the school's resource officer. The student was promptly suspended.
In a letter to parents, Nicolet High School Principal Gregory Kabara said the student's actions "upset many students," calling the demonstration "derogatory and offensive."
"While district policy allows for students to initiate conversation about a controversial issue, it must be presented in the ordinary course of classroom instruction and cannot be disruptive to the educational setting. The student's actions were a clear violation of this policy," Kabara said.
The school has made personnel available to students who want to talk about the apparently triggering episode.
Context behind the student's actions wasn't immediately available.
More from WISN-TV:
---