Scientists have created part-human, part-pig embryos in an effort to grow human organs inside pigs, according to the BBC.
The researchers at the University of California, Davis believe the hybrid embryos could provide them with a method of growing human organs in the absence of organ donors.
The researchers took pig embryos and removed the portion of DNA that would allow them to grow a pancreas. They replaced those cells with the human cells necessary to grow a pancreas. They will allow the human-pig embryos to develop in sows for 28 days before they terminate the pregnancies and remove the resulting tissue for analysis.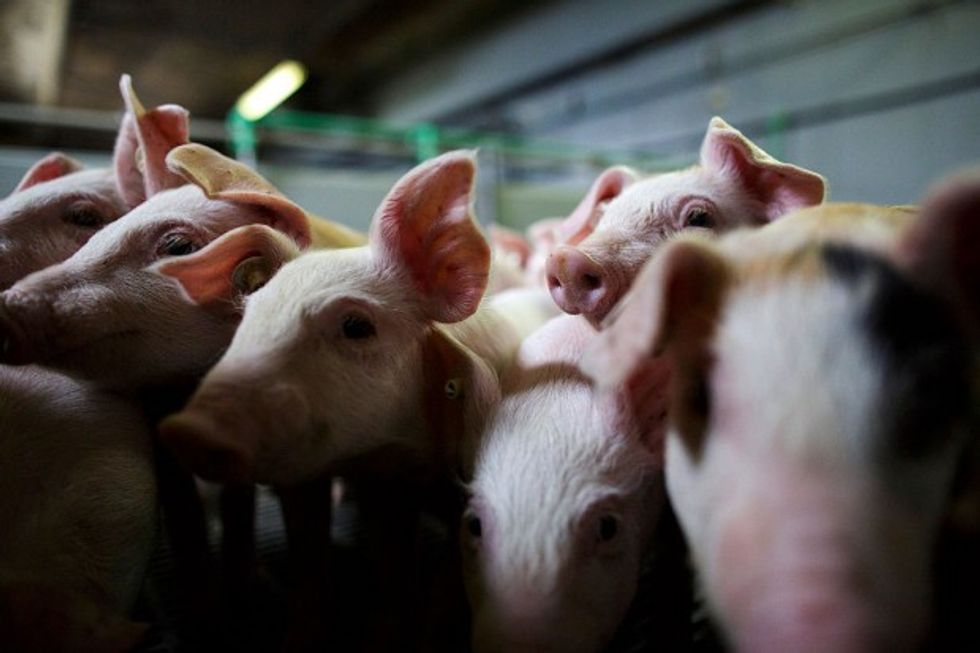 Carsten Koall/Getty Images
The scientists told the BBC that the embryos — if carried to term — would "look and behave like normal pigs" except that their pancreas would be comprised of human cells.
Pablo Ross, a reproductive biologist leading the project, told the BBC, "Our hope is that this pig embryo will develop normally but the pancreas will be made almost exclusively out of human cells and could be compatible with a patient for transplantation."
The embryos are referred to as chimeras, after the monster in Greek mythology that was a combination of a lion, goat and dragon.
Such research is a source of concern to some who believe there could be serious practical and ethical ramifications if humans and animals are combined. The National Institutes of Health has issued a moratorium on funding for these projects.
—
Follow Kate Scanlon (@kgscanlon) on Twitter