TRENTON, N.J. (AP) — New Jersey Gov. Chris Christie says he once performed a duet of "Hotel California" with U2 frontman Bono at a party hosted by the king of Jordan.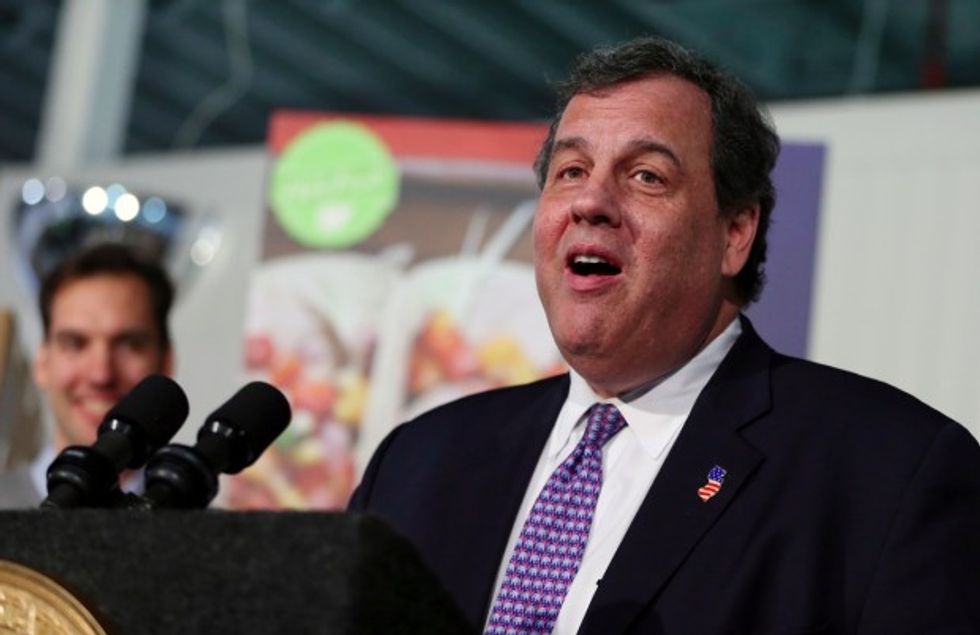 New Jersey Gov. Chris Christie (AP Photo/Mel Evans)
Christie sang a few lines of the Eagles' song on the radio while co-hosting the "Boomer & Carton Show" on New York's WFAN on Thursday.
Christie says he sang with Bono at a party hosted by King Abdullah II on a 2012 visit to Jordan. He says Abdullah's daughter played guitar during the performance.
The governor broke it all down during the radio show. Have a listen:
The Republican governor drew criticism over the trip after The New York Times reported that Abdullah paid for his family's $30,000 weekend at a luxury hotel in Jordan following a visit to Israel.
Christie's Bono duet was reported in a Christie biography by journalist Matt Katz released this year.