Despite President Barack Obama's endorsement of Hillary Clinton for president Thursday, Vermont Sen. Bernie Sanders still has not dropped out of the race for the Democratic nomination.
And Newt Gingrich believes he knows why.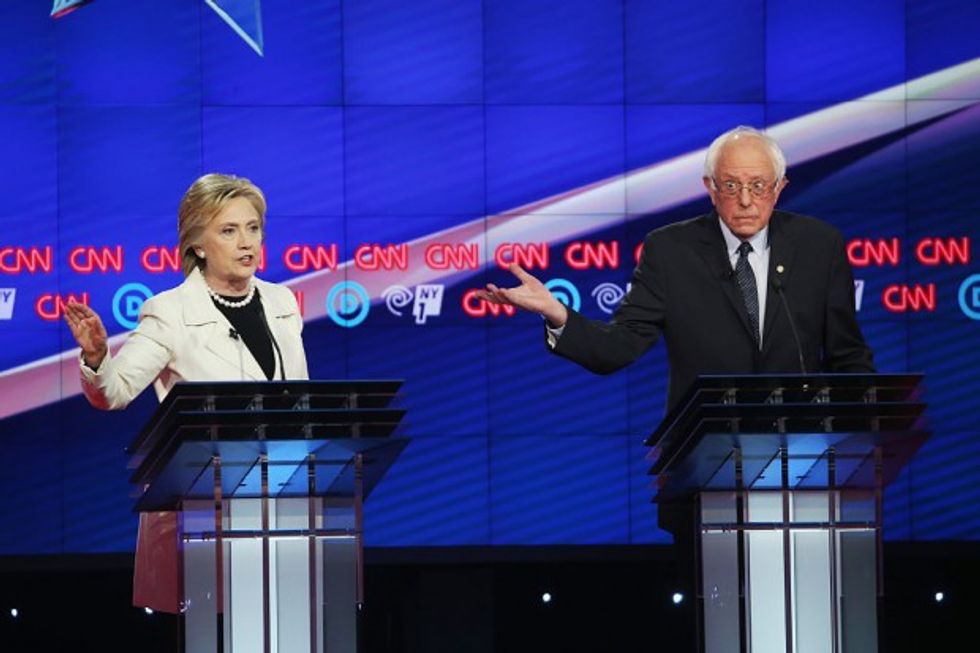 Justin Sullivan/Getty Images
During a Friday interview on Fox News' "Fox and Friends," the former House speaker said there's no reason for Sanders to get out while the FBI is still conducting what White House press secretary Josh Earnest admitted was a "criminal investigation" of Clinton's use of a private email server.
Earnest's statement came shortly after Obama's full-throated backing of Clinton made headlines nationwide.
And the release of the president's video endorsement of his former secretary of state came moments after his Thursday morning meeting with Sanders in the White House — a meeting that did not sway Sanders from his stated determination to remain in the race through the Democratic National Convention.
"I thought it was very odd yesterday that about an hour after the president released his endorsement video the press secretary of the president said there's actually a criminal investigation by the FBI," Gingrich told the Fox News hosts, saying it was "strong language" coming from the president's spokesman.
When asked where all the Sanders supporters who don't trust Clinton should go if their candidate drops out, Gingrich — a Republican — explained what he believes the Democratic socialist is thinking: "Well, first of all, if I were Bernie — and think this is what he's doing — why should he drop out before the FBI drops out? I mean, as long as the FBI is in the game, he might as well stay around at least until the convention."
"Hillary has this huge headwind that people know she's dishonest," he said, later concluding that Clinton "can attack Donald Trump as a personality all she wants — she has no weapon comparable to what we're learning about her."