DALLAS (TheBlaze/AP) -- A police officer shot and injured a man who was involved in a domestic disturbance outside a baggage claim area at Dallas Love Field airport on Friday, authorities said.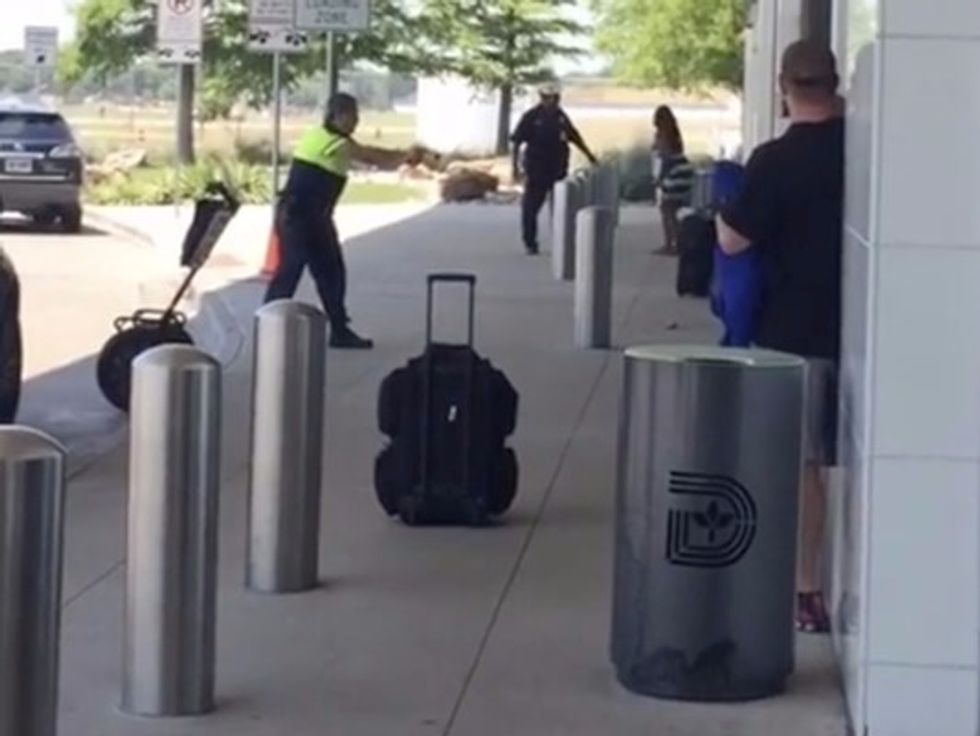 Image source: Instagram/@FlashyFilms_/Bryan Armstrong
Police were responding to reports that the man had been throwing rocks at a vehicle outside an airport terminal in an apparent dispute with a woman, Dallas Assistance Chief of Police Randall Blankenbaker said at an afternoon news conference.
Video posted by Instagram user @flashyfilms- and credited to Bryan Armstrong shows people scattering outside a baggage claim door as an officer in a yellow vest trains a gun toward a baggage claim entrance. At least eight gunshots can be heard as a man's voice repeatedly yells "stand down!" A woman can be heard screaming.
Another bystander is heard saying "oh my god" multiple times.
Warning: Video is graphic.
Traveler Lucinda Fonseca told WFAA-TV that she and her husband were coming out of the baggage claim area when they saw police approaching the man throwing rocks and one of the officers drew a gun.
"The man was yelling at the cops, basically saying 'shoot me shoot me, I dare you,' something to that effect," Fonseca said.
She heard gunfire while trying to reach a vehicle picking up the couple.
"I crouched down on the ground," she said. "I didn't know where the bullets were going."
WFAA-TV reported that there was one black vehicle with its windows busted out sitting outside the area. Clothes and rocks were also found in the vicinity.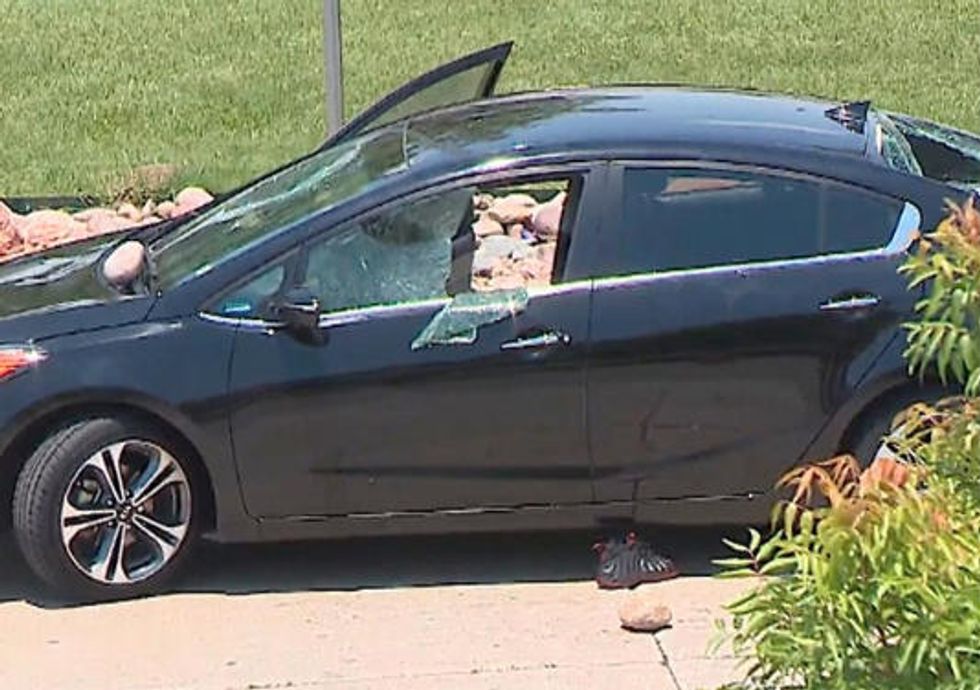 Image source: WFAA-TV
Southwest Airlines confirmed in a statement that all of its employees and customers were safe.
No officers were injured, according to WFAA-TV.