WARSAW, Poland (TheBlaze/AP) — Several thousand people marched Saturday in colorful gay pride events in Italy, Poland and Croatia urging support for minority rights in the mostly Catholic nations.
The parades in Poland and Croatia come amid long-held conservative sentiments that gay rights activists claim pose new challenges to the LGBT community.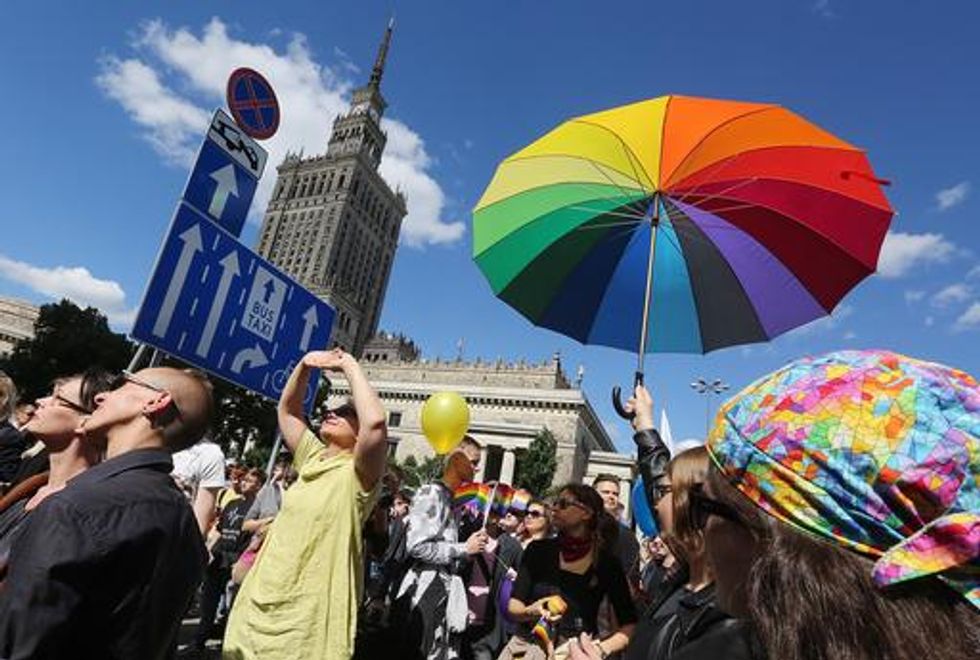 Thousands of Warsaw residents with rainbow flags walk in the 16th annual Equality Parade to show their support for sexual minority groups in Warsaw, Poland, Saturday, June 11, 2016. (AP Photo/Czarek Sokolowski)
In Italy, however, the gay pride celebration comes after lawmakers granted some legal rights to same-sex couples, despite the country being the home of the Vatican.
Balloons and flags in rainbow colors marked both the Equality March in the Polish capital of Warsaw and Zagreb's Gay Pride event while participants at the parade in Rome were more daring, with many baring a bit of skin.
In Zagreb, former interior minister Ranko Ostojic and several well-known public figures joined the event dubbed "Croatia is Not Over Yet." Ostojic said, "I am glad to be here today, this is my Croatia."
Liberals have warned that Croatia has been tilting to the right under a conservative government that took over in January. Similarly in Poland, there are concerns for minority rights under a right-wing government that took office in November.
The marches Saturday were especially notable given the religious significance Rome holds for Catholics around the world. And Poland is the birthplace of of the late Pope Saint John Paul II, whose writing, "Theology of the Body" is acknowledged by many as an extensive and unchanging explanation of the Catholic understanding of marriage, family and human sexuality.