In the wake of the Orlando terrorist attacks early Sunday morning, a Florida lawmaker is renewing the call to focus on internet-based radicalization and recruitment of potential terrorists in the U.S.
After the San Bernardino terrorist attacks in December, Rep. Vern Buchanan (R) introduced legislation to require the federal government to screen the social media of visa applicants. And while that bill most likely wouldn't have stopped the 29-year-old American who fatally shot 49 people at a popular gay nightclub in Orlando over the weekend, Buchanan said the U.S. needs to focus more on just how people such as Omar Mateen are being recruited and radicalized by terrorist groups.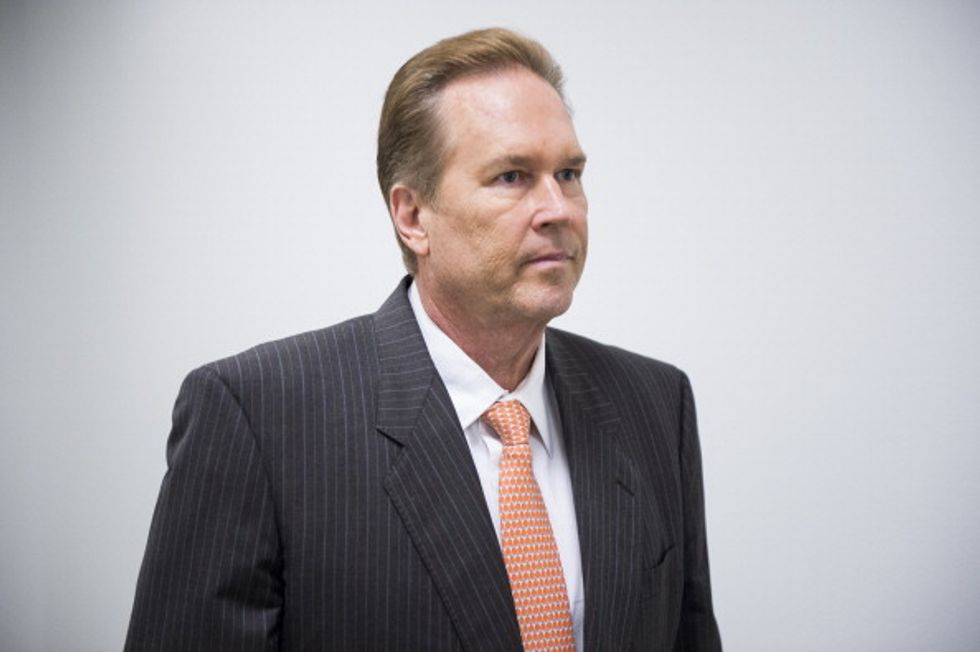 Florida Republican Rep. Vern Buchanan (Getty Images/Bill Clark)
"We have a clear pattern of Islamic terrorists attacking Americans after they've become radicalized online," Buchanan said in a statement. "Hatred of America is spreading online like a virus and terrorist Internet propaganda is driving people to kill. We are at war with radical Islam, and we need to use every tool at our disposal."
In an interview with TheBlaze following the Orlando attack, Buchanan said he planned to meet with the FBI director about the attacks in a classified meeting but stressed that in the meantime, he is seeking to "figure out a way to increase our focus to make sure people are clear on what's going on in the country" regarding the recruitment of potential terrorists. FBI officials have said Mateen was thought to have been "inspired by foreign terrorist organizations" as he showed "strong indications of radicalization."
"It's not just Orlando. If you look at Fort Hood or San Bernardino or Chattanooga or Boston, they're all being recruited and radicalized, and then they do these incredible, unbelievable acts," Buchanan told TheBlaze. "This is going to be something that unfortunately probably won't go away quickly, and we're going to have to all take part and play a role in trying to stamp out this radicalization and killing of Americans."
Buchanan also expressed his concern over the reports that Mateen's wife allegedly knew of her husband's wish to carry out a terrorist attack but didn't alert authorities — a lack of reporting that he compared to that of the San Bernardino shooters' neighbors.
"They noticed something strange or something was going on, but they didn't want to report it because they didn't want to be politically incorrect," Buchanan said. "I think those are the big issues that I'm focused on. People want us to do something about it, deal with it, but you're going to first identify what the problem is. I think what the problem is, has been and will continue to be is the whole recruitment — and then in turn — the radicalizing of people."
"This is going to take a lot of time and effort, and I think we made it pretty clear, this won't be easy because there's a lot of potential to radicalize probably quite a few Americans in the country," he continued. "We've got to intensify our effort and focus on the Internet activity and see what's possible."
Buchanan said that he has had the opportunity to travel overseas along with Rep. Michael McCall (R-Texas), chairman of the House Homeland Security Committee. According to Buchanan, the recruitment of potential terrorists isn't just happening in America — it's happening overseas as well.
"A lot of these people in Syria and Iraq are being more aggressive than ever in terms of recruitment effort," Buchanan said. "They only have to get one out of a 1,000 or one out of 10,000. I'm not sure how you stop it, but I want to make sure we're all part of the same plan going forward. I'm taking it very seriously, and I know Chairman McCall is too."
—
Follow Kaitlyn Schallhorn (@K_Schallhorn) on Twitter