A white, Chicago-based Twitter user became the subject of much criticism when she suggested she was not upset about the toddler killed by an alligator earlier this week because the boy's father was white.
The woman, known only as "Brienne of Snarth" with the Twitter handle @femme_esq, appears to have deleted her social media account, but not before firing off a few offensive messages about the horrific gator attack.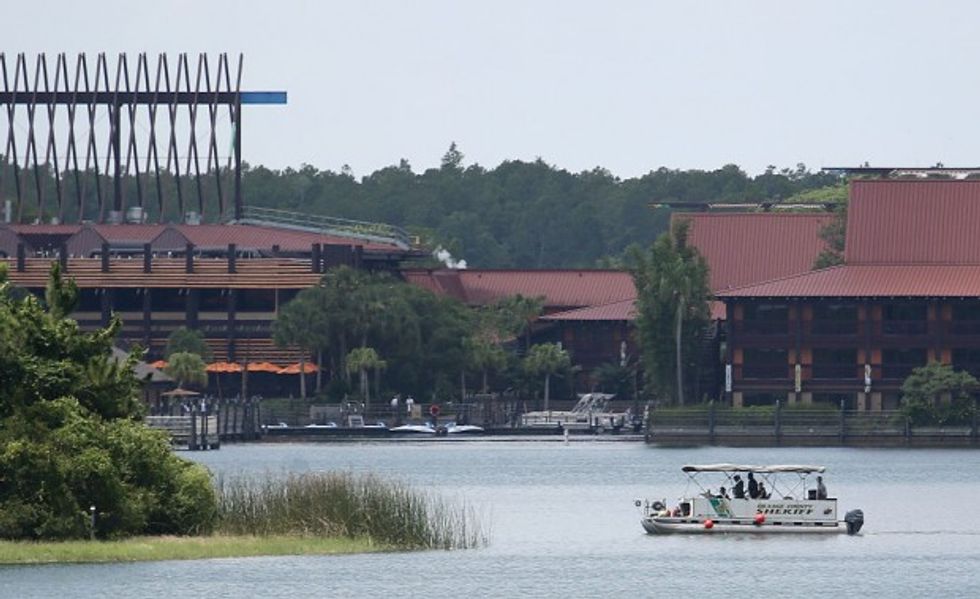 Photo by GREGG NEWTON/AFP/Getty Images
"I'm so finished with the white men's entitlement lately that I'm really not sad about a 2yo being eaten by a gator bc his daddy ignored signs," she reportedly tweeted.
"You really think there are no f****** consequences to anything," she added. "A godd*** SIGN told you to stay out of water in Florida? F*** a SIGN!!"
Not long after she posted the message, she received messages rebuking her comments.
@femme_esq Tell me more about how a 2 year old deserves to die for his race and gender. I wanna be progressive like you mom.

— Larry (@datavortex) June 16, 2016
Our son was killed when a tornado ripped apart our home & crushed him

Brienne of Snarth: THERE ARE CONSEQUENCES TO LIVING IN TORNADO ALLEY

— Isaac (@WorldofIsaac) June 16, 2016
(H/T: Mediaite)
—
Follow the author of this story on Twitter: