A digital marketing firm found itself so intrigued by a composite image released last year of all of the actors who have played Jesus that the company decided to set out on a project of its own — combining the portraits of every U.S. president to come up with a singular image.
Rise Digital used "facial averaging software" to combine the portraits of every commander-in-chief, coming up with an intriguing composite, according to Fresh Mechanism, a content company that partnered with the marketing firm on the project: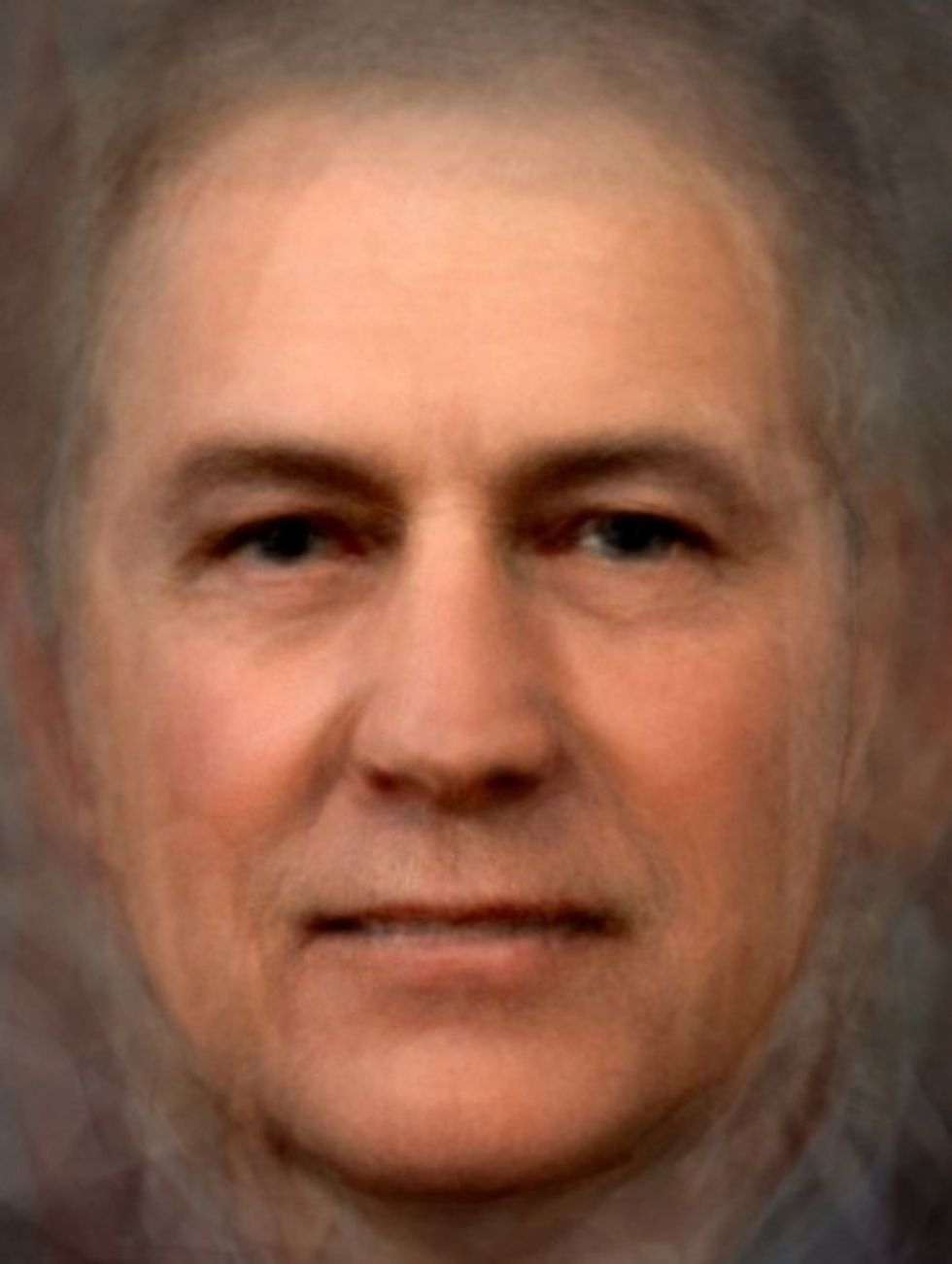 Fresh Mechanism/Rise Digital
"In terms of a first impression, they thought, ironically, that the resulting image kind of looked like President Frank Underwood from the Netflix Series 'House of Cards' (played by Kevin Spacey)," Ryan Taylor, who represents Fresh Mechanism, told TheBlaze.
Taylor said that Rise Digital is currently doing a study about how images are shared online and, considering that it's election season, the company thought that making a presidential composite portrait would be fun.
"I've seen composites of a couple presidents before ... but I believe this is the first time anyone has every made a composite image of all the U.S. presidents," he said.
As TheBlaze previously reported, the Department of Art and Design at Bluefield College, a Christian, liberal arts school in Bluefield, Virginia,  decided last year to create a composite image of 20 different actors who have played Jesus on the big screen.
That image combined photos of the following actors: Brian Deacon, Chris Sarandon, Christian Bale, Diogo Morgado, Enrique Irazoqui, Ewan McGregor, Haaz Sleiman, Halvard Hoff, HB Warner, Henry Ian Cusick, Jeffrey Hunter, Jeremy Sisto, Jim Caviezel, John K Steel, Juan Pablo Di Pace, Max von Sydow, Robert Powell, Ted Neeley, Will Ferrell and Willem Dafoe. You can see all of the images here.
But the Department of Art and Design didn't stop with the composite image of Christ, going on to also create a separate photo that combines photos of 21 notable actors who played Satan. See all of that here.
--
Follow the author of this story on Twitter and Facebook and check out his new book "The Armageddon Code: One Journalist's Quest for End-Times Answers":