While the media were focused on a gun control sit-in by House Democrats, the Obama administration approved the transfer of a detainee suspected of being a member of al Queda and the former bodyguard of Osama bin Laden from the prison facility in Guantanamo Bay, Cuba, to Montenegro.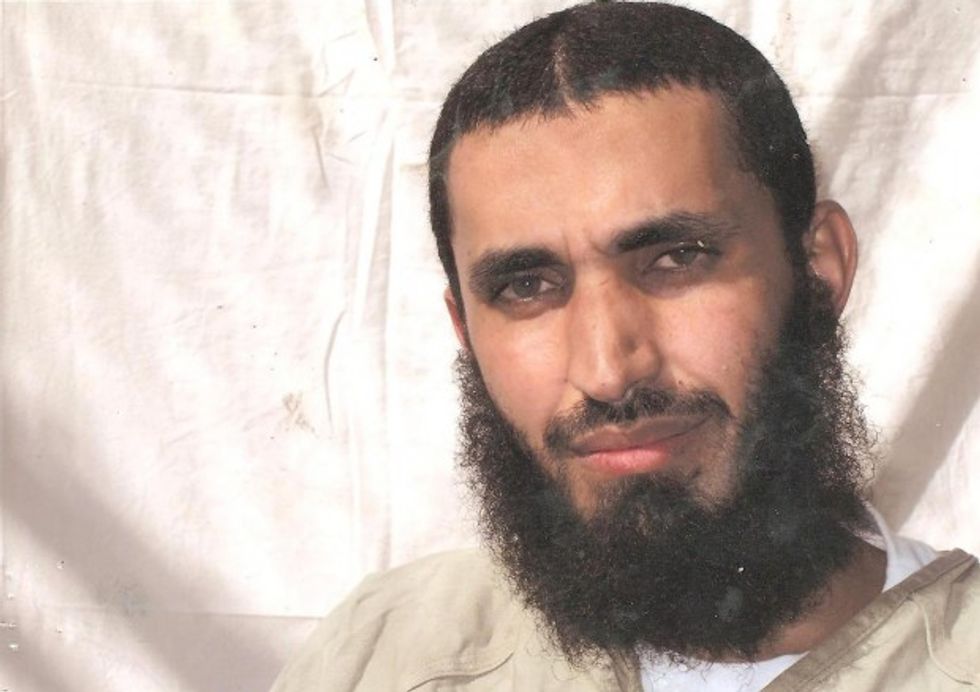 Abd al Malik Abd al Wahab (AP Photo/Courtesy of David Remes)
The Department of Defense announced Wednesday evening that Abd al Malik Abd al Wahab was transferred to Montenegro because keeping him in Guantanamo does not "remain necessary to protect against a continuing significant threat to the security of the United States."
A spokesperson for the Defense Department said in a statement:
The United States is grateful to the Government of Montenegro for its humanitarian gesture and willingness to support ongoing U.S. efforts to close the Guantanamo Bay detention facility. The United States coordinated with the Government of Montenegro to ensure this transfer took place consistent with appropriate security and humane treatment measures.
According to the New York Times, al Wahab, who is either 36 or 37 years old, is a citizen of Yemen. He was once deemed a high risk, a high threat and of high intelligence value to the United States' national security.
Al Wahab applied for asylum in Montenegro, NBC News reported, and the country's government said it has taken responsibility for his "re-socialization" and "his return to his family."
The Department of Defense says there are now 79 prisoners remaining at the Guantanamo facility.
—
Follow the author of this story on Twitter and Facebook: