Months after violent riots gripped Baltimore, one of the key figures involved in the Freddie Gray-inspired mayhem is paying the price for his actions.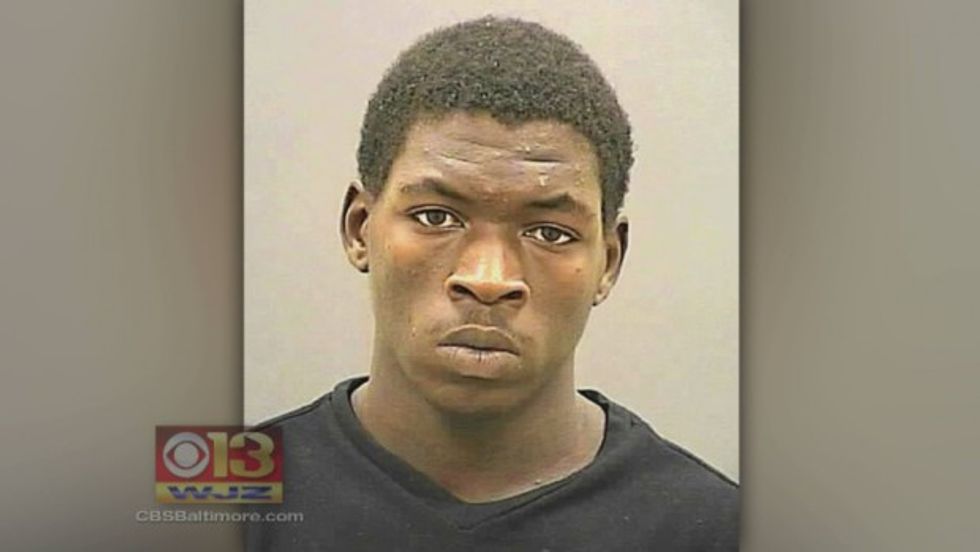 WJZ-TV
Police accused Donta Betts, 20, of participating in looting, starting fires and attacking police during the Freddie Gray riots. Earlier this week, a judge made an example out of him, sentencing him to 15 years in prison.
U.S. Attorney Rod Rosenstein told WJZ-TV that Betts is a "menace to society" and the "scope of the criminal activity he was involved in is really breathtaking." He said Betts' offenses went from "throwing rocks to destroying police cars, starting fires" and "stealing from pharmacies."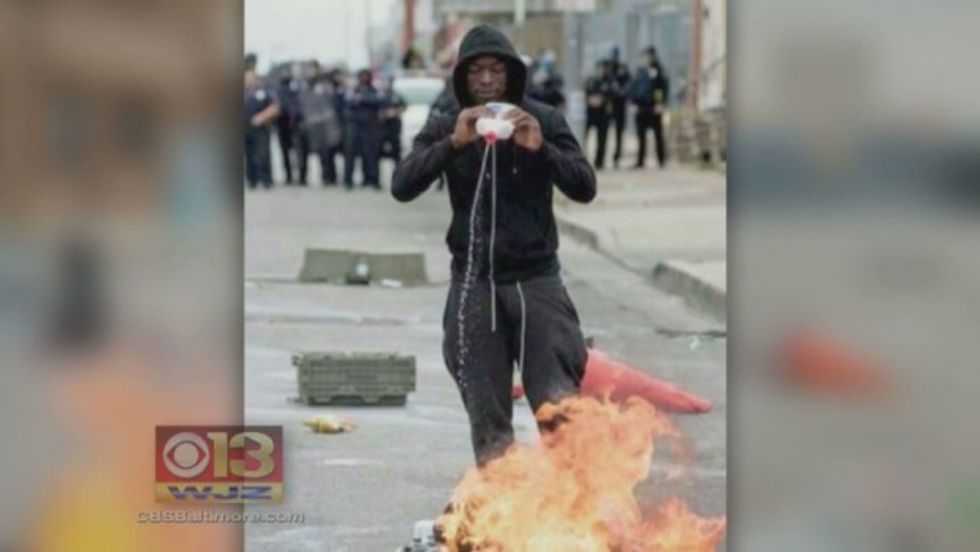 WJZ-TV screengrab
Officials also said he shot a woman over $20 just months after the Baltimore riots.
Betts reportedly told prosecutors, "I did all this because that was my period to go wild on police."
ATF investigator David Cheplak said the stiff sentence should teach violent criminals that they will be "held responsible."
---