Former President George W. Bush says he's "indignant" about a music video released by Kanye West on Friday, which shows a lookalike of the former commander in chief and several other celebrities in bed, naked.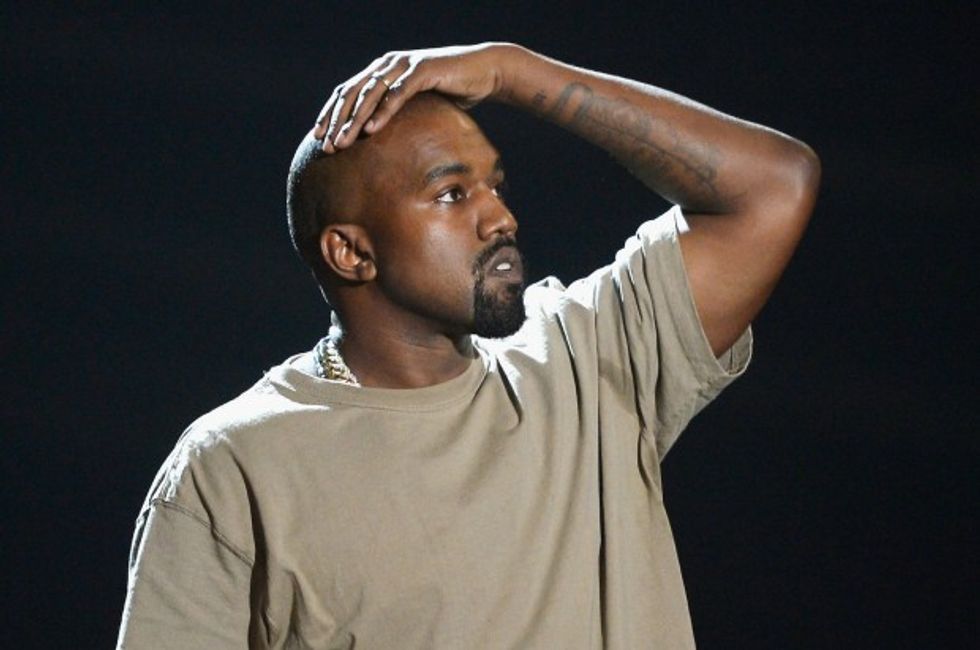 Kanye West (Kevork Djansezian/Getty Images)
Among the celebrity lookalikes who appear in the graphic video are West himself, his wife Kim Kardashian West, Kim's ex-boyfriend Ray J, Bush, presumptive Republican nominee Donald Trump, Vogue Editor Anna Wintour, Caitlyn Jenner, comedian Bill Cosby and singers Rihanna, Chris Brown and Taylor Swift.
The video, titled "Famous," prompted a witty, pointed response from the former president.
"George W. Bush isn't upset about Kanye trying to find a look-alike to portray him in his new music video, but he's somewhat indignant that the faux Bush lacks muscle," a representative for the 43rd president told TMZ. "He [George W. Bush] is in much better shape."
(H/T: Independent Journal Review)
—
Follow the author of this story on Twitter and Facebook: