A mother had just returned home in southeast Portland, Oregon, with her two children, 5 and 10 years old, early Sunday morning when she discovered something out of place.
A stranger inside one of her kids' bedrooms.
So the 33-year-old pulled out a handgun and fatally shot the 59-year-old man just before 2 a.m., the Oregonian reported.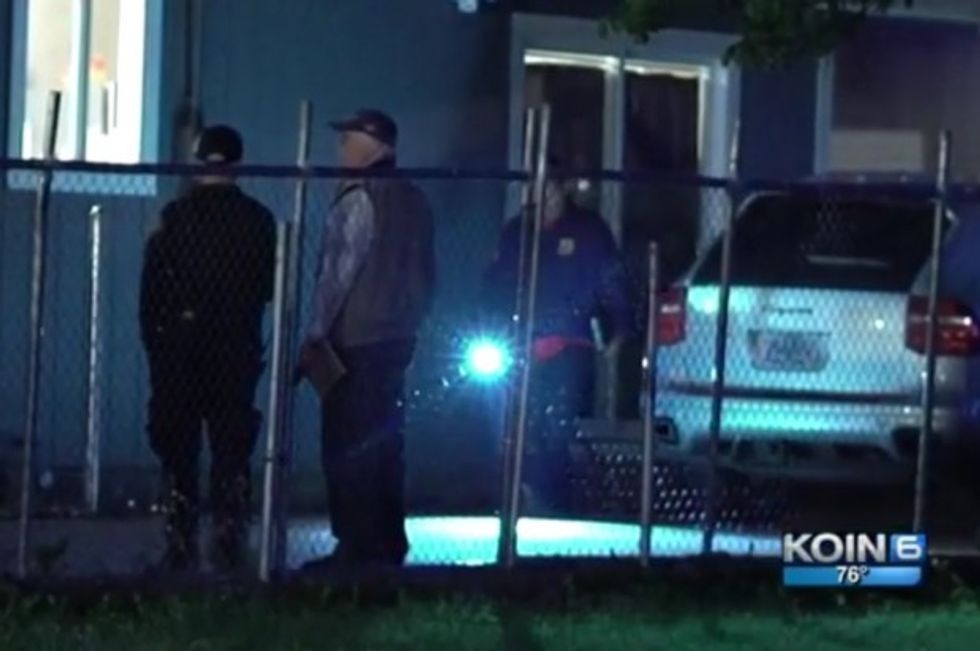 Image source: KOIN-TV
The paper said she's been cooperating with police and hasn't been arrested.
"It's very scary," neighbor Amber Murray told the Oregonian regarding the apparent break-in. And if Murray had found an intruder inside her residence? "I probably would've done the same thing," she told the paper.
Murray added to KOIN-TV that the home had been vacant before the woman and her kids moved in.
"I know when the previous renters were there, there was a lot of mischief," Murray told the station. "After they moved out I think there were a few squatters in and out of there."
The man's name will be released after an autopsy is performed and his family is notified, the Oregonian said.
(H/T: The Gateway Pundit)