Country music legend Charlie Daniels is speaking out after 200 music artists and industry executives called on the U.S. government to enact stricter gun control measures in the wake of the Orlando nightclub shooting that left 49 people dead and dozens more injured.
Among the celebrities who signed an open letter to Congres, published on the cover of Billboard following the deadly massacre, were Billy Joel, Katy Perry, Paul McCartney, Britney Spears, Cher, Lady Gaga, Jennifer Lopez, Joe Jonas, Kesha, Alicia Keys, Ringo Starr, Christina Aguilera, the Dixie Chicks and dozens more music icons.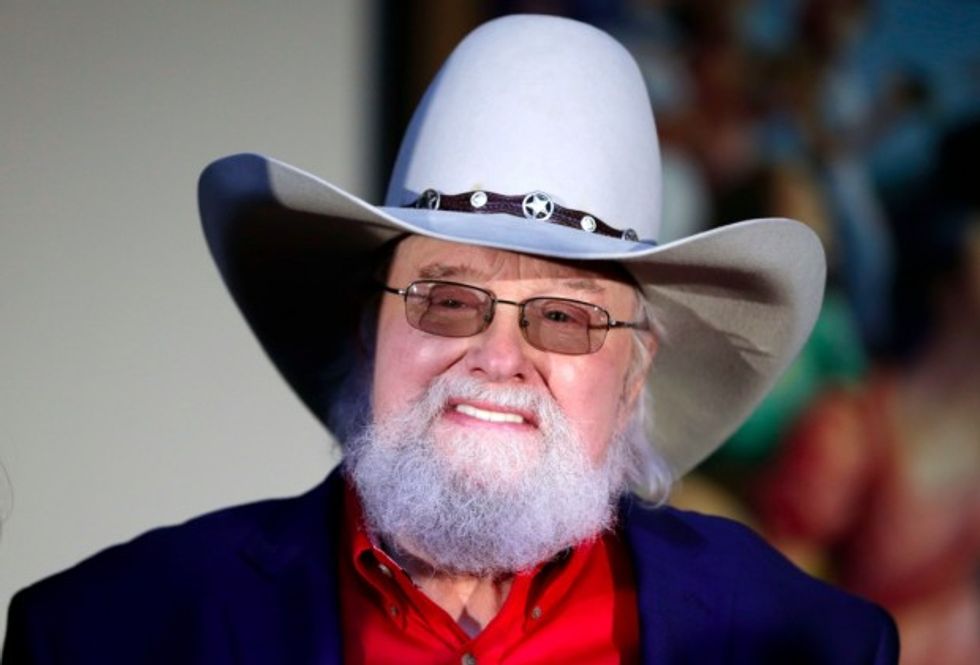 Charlie Daniels (AP Photo/Mark Humphrey)
"This is the biggest farce going on. It's just political," Daniels told Fox News in response to the letter.
"I don't give a damn who signed that thing on Billboard. They don't shoot guns. They don't know anything about them," he added. "What they do know is what they think is the popular opinion and I guarantee you, Orlando is just one guy. Wait until there are five or six of them."
The comments came just days after Daniels took to his blog to blast President Barack Obama's response to the shooting.
"Our president's first reaction is, of course, more gun control, as if passing more gun laws that would effect only the law abiding citizens would actually take the guns out of the hands of the terrorists. Dream on, Mr. President," Daniels wrote.
Daniels further described the issue of guns with that of drunken driving, saying that you can't solve the problem by taking cars off the road.
"You'll clean it up by taking the bad drivers off of the road," Daniels said, according to Fox News.
—
Follow the author of this story on Twitter and Facebook: