Comedian Chelsea Handler revealed in a recent essay for "Playboy" that she had two abortions when she was 16.
Handler wrote that when she realized she was pregnant, her parents "acted like parents for one of the very first times in my life and took me to Planned Parenthood."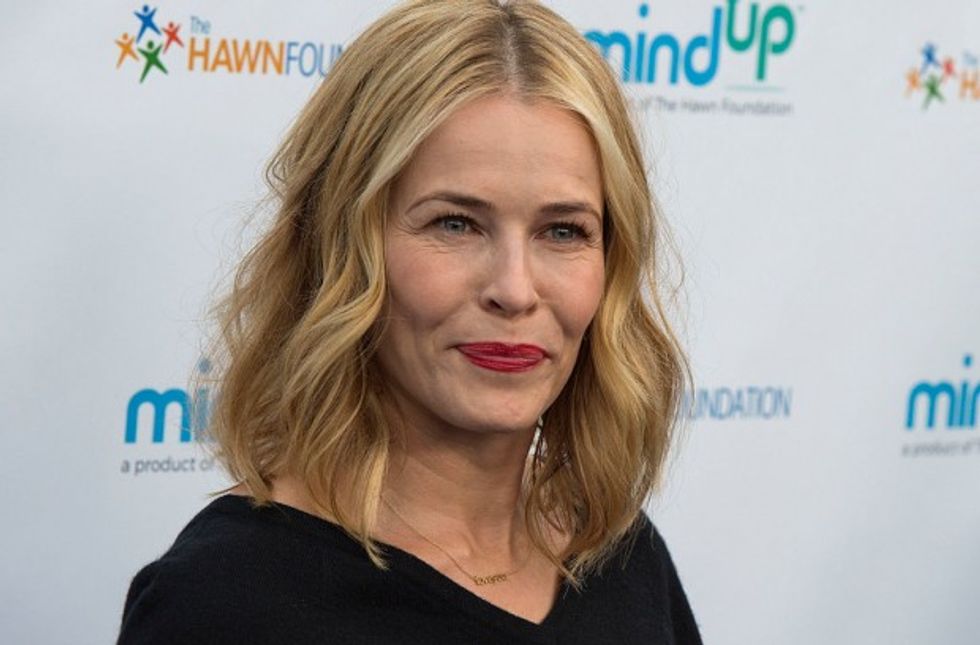 TV host/comedian Chelsea Handler attends Goldie Hawn's Annual "Goldie's Love in for Kids" event in Beverly Hills, California, May 6. (Valerie Macon/AFP/Getty Images)
"I felt parented, ironically, while I was getting an abortion," Handler wrote. "And when it was over, I was relieved in every possible way."
Handler wrote that later that year she was "impregnated by the same guy" and had a second abortion.
"I had to scrape together the $230 to pay Planned Parenthood, but it was a safe abortion," she wrote. "Getting unintentionally pregnant more than once is irresponsible, but it's still necessary to make a thoughtful decision."
"We all make mistakes all the time," Handler continued. "I happened to f*** up twice at the age of 16. I'm grateful that I came to my senses and was able to get an abortion legally without risking my health or bankrupting myself or my family. I'm 41 now. I don't ever look back and think, God, I wish I'd had that baby."
Handler wrote that she finds it "infuriating" to hear politicians "make bogus promises" about overturning Roe v. Wade in an effort to "pander to the Christian right."
"And it's even more infuriating to watch politicians find ways to subvert Roe v. Wade, passing lesser laws that close clinics or restrict abortion access for women. At least five states — Mississippi, Missouri, North Dakota, South Dakota and Wyoming — currently have only one clinic left within their borders," she wrote.
"I'd love for somebody to try to tell me what to do with my body," Handler concluded. "I dare them."
Handler's essay was published shortly before the Supreme Court overturned a Texas law requiring doctors performing abortions to have admitting privileges at a hospital within 30 miles of the facility.
—
Follow the author of this story on Twitter and Facebook: