The mayor of Madison, Wisconsin, called for a review of police arrest tactics and the culture of all city departments in the wake of a viral video showing a white officer tasing, punching and kneeing an 18-year-old black woman during an arrest last week.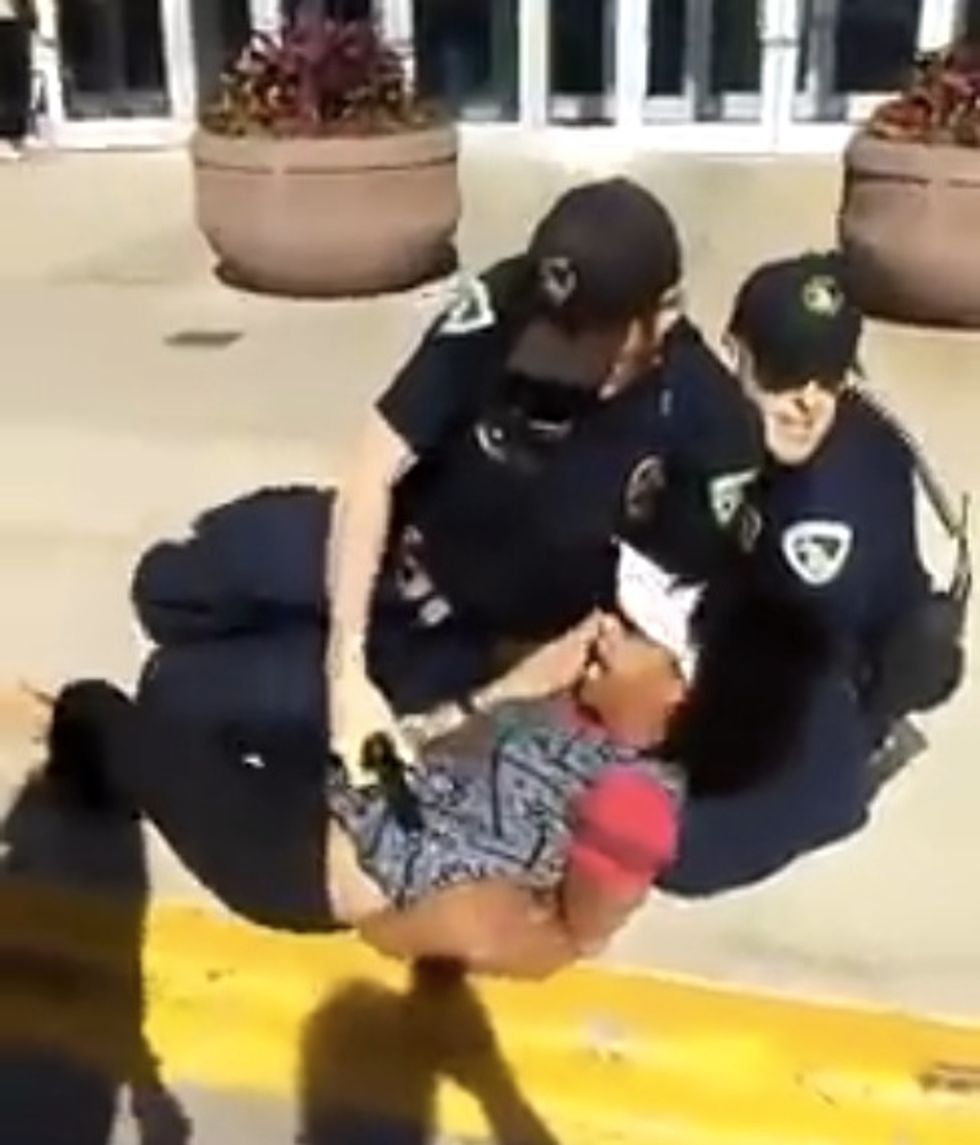 Image source: YouTube
"I would like to see arrests made without that kind of force," Mayor Paul Soglin said Monday.
The video shot by a passerby shows an officer attempting to arrest Genele Laird outside the East Towne Mall last Tuesday, WKOW-TV reported, but she appeared to be resisting. After another officer arrived, the two forced Laird to the sidewalk and the second officer tased, punched and kneed her as she screamed.
"Get your hands behind your back!" one officer yelled. "Do it now!"
At one point after Laird was subdued, she lifted her head toward the officer who had tased her and apparently spat at him. He then pushed her head back on the ground: "Keep your face down! Don't you spit at me again!"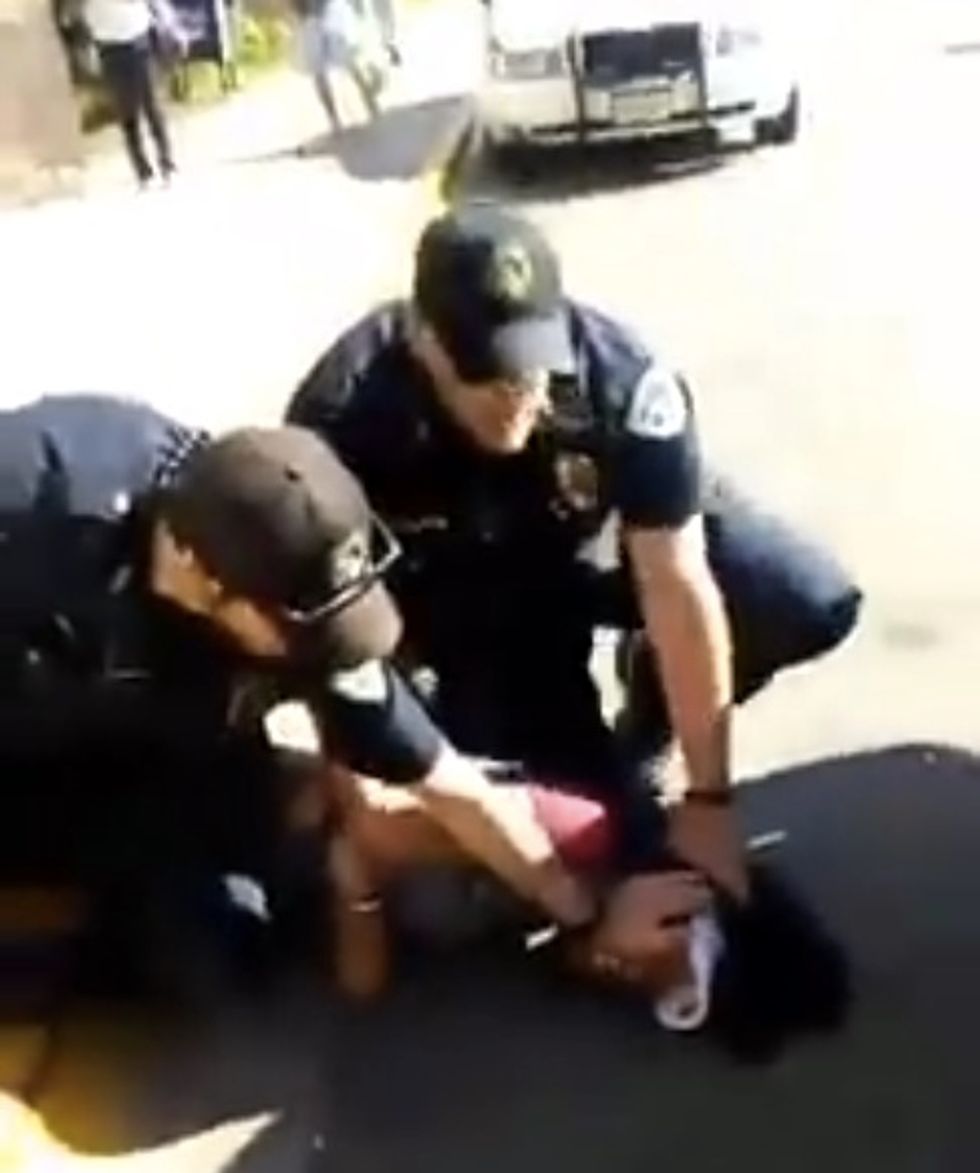 Image source: YouTube
"I will bite you!" she yelled back at the officer. "I will f***ing bite you!"
The officer answered, "If you bite me, I'll tase you again!"
Police were called to the scene after Laird allegedly went to the mall's food court to get a cellphone from a Taco Bell employee and then made threats with a knife.
"She even indicated that she had a knife and that she was willing to stab someone," Madison Police Chief Mike Koval said at a press conference, KIAH-TV reported. "And there was a flash of that knife."
Dane County District Attorney Ismael Ozanne said that police found a knife in Laird's backpack, the Wisconsin State Journal reported.
The president of the Wisconsin Professional Police Officers Association said that the officers' use of force and tactics were appropriate and consistent with training and standards of police departments across the country, WKOW reported.
The mayor countered, "Just because something is lawful, it may still be unjust. Just because it is lawful, does not mean it's right."
Here's the cellphone clip of Laird's arrest (Content warning: Profanity):
Activists protesting Laird's treatment said as much.
"The feeling I get every day when I see one of ours treated like a terrorist, each and every day, a young black woman with a knee in her back, called every sort of name," Tutankhamun Assad, head of the Mellowhood Foundation, told WKOW-TV. "I can't take it anymore."
But amid the controversy following Laird's arrest and the viral clip, much has been changing.
According to the State Journal, Ozanne said he believes Laird accepts responsibility for what happened and understands "that it was her conduct toward fellow community members, including officers involved, that caused this incident."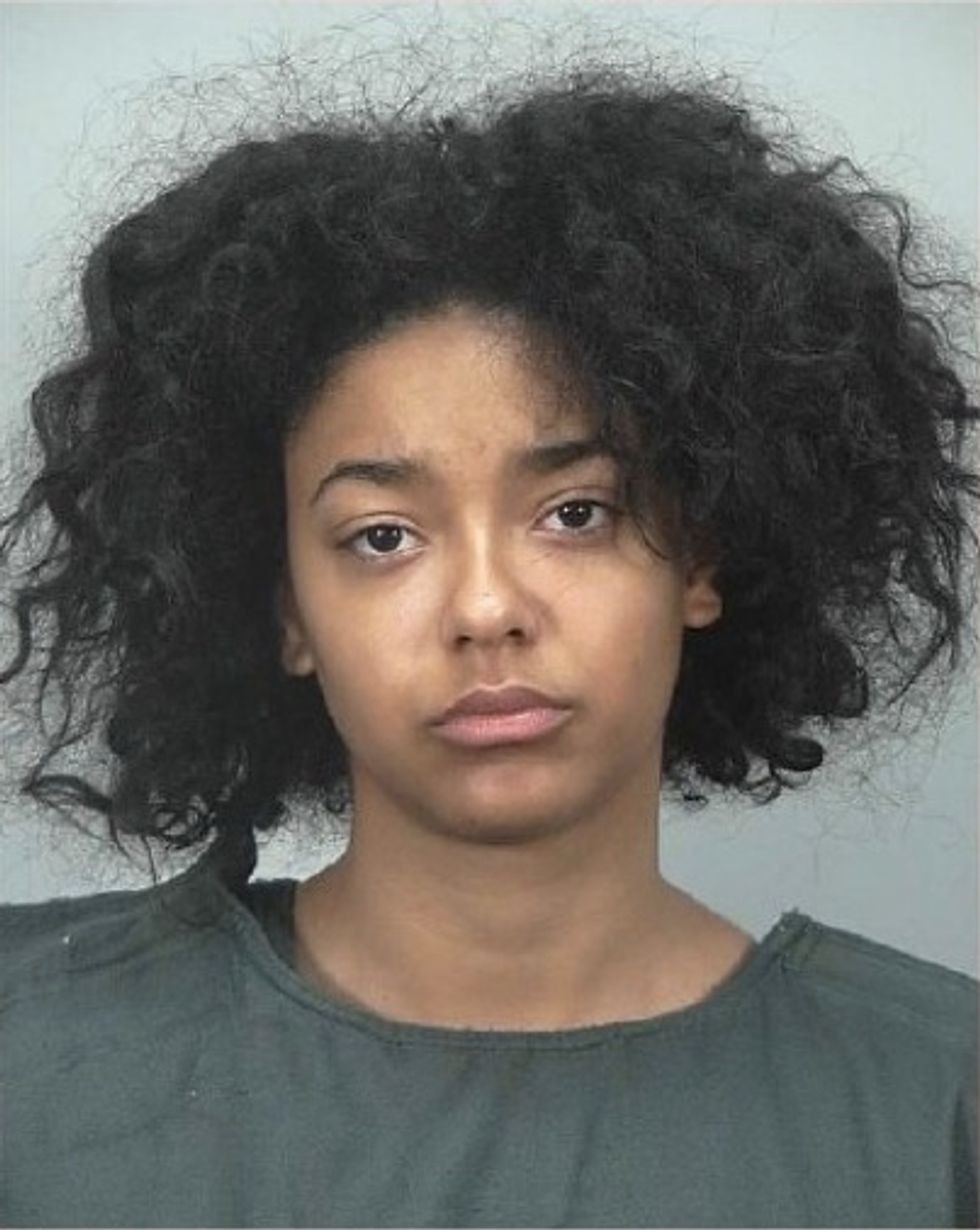 Genele Laird (Image source: WMTV-TV)
To that end, Laird has been referred to an alternative restorative justice program and won't face criminal charges if she completes the program, the State Journal added.
"Her victims each made the decision that restorative justice makes sense in this case," Ozanne said.
And if she fails to complete the program? Charges against her — including discharging bodily fluids at a police officer, battery to a police officer, resisting an officer causing soft-tissue injury, obstructing an officer and disorderly conduct while armed — would be reinstated.
Despite the resolution, some said Laird didn't get justice.
"It's completely disrespectful to what restorative justice practices actually are," M Adams of the Young Gifted and Black Coalition and Freedom Inc. told the State Journal. "Genele was clearly a victim, and there's no sort of restorative justice practice for the trauma that she's experienced, for the amount of violence, for the amount of harm done to her, and it looks like people who are supposed to be in service to us are acting with little to no accountability to us."