A Michigan woman was told by a doctor that she was incapable of conceiving, but just three years later, she became pregnant. Instead of celebrating, however, she's suing the doctor for "wrongful conception."
Lori Cichewicz, 50, claims she planned to have her fallopian tubes tied in 2008 after being informed that her chances of having a child with Down syndrome were very high, WJBK-TV reported.
But when it came time to have the procedure, her doctor reportedly told her that her were tubes already blocked, rendering her infertile. Cichewicz alleges that the doctor told her that birth control would not be necessary.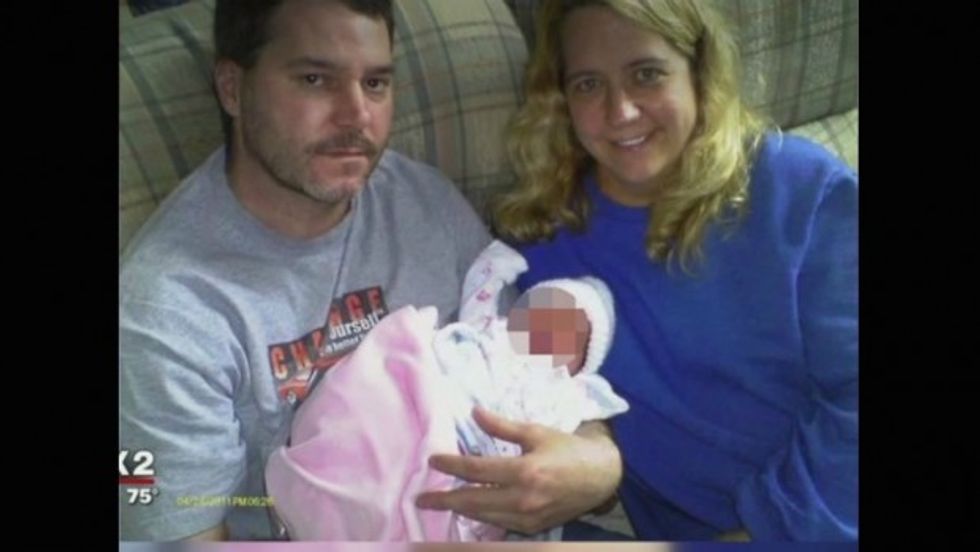 Image source: WJBK-TV
Three years later, she became pregnant with her daughter, Reagan, who has Down syndrome. Cichewicz told WJBK that once she found out she was pregnant, she was committed to having the child.
"She's full of life, loving, kind, sweet, everything you could ever imagine," Cichewicz told the news station.
But even so, the middle-aged mother is suing her doctor for "wrongful conception." She is seeking damages for the emotional distress caused by the doctor's perceived negligence.
"This is really very close to a medical malpractice case," WJBK's legal analyst, Charlie Langton, said. "That's really essentially what it is."
"The stress associated with thinking about of having to be pregnant or being pregnant when she didn't want to be pregnant are the only damages," Langton added, noting that the courts have already determined the damages to be limited to the stress of the conception.
The case is expected to go to a jury trial within the next few months.