As transgender bathroom access continues to dominate headlines, conservative talker Laura Ingraham joked on Wednesday that the issue could lead people to wear "adult diapers."
Ingraham's joking comments come after she said many would choose not to use public facilities if transgender access is unilaterally accepted in all restrooms.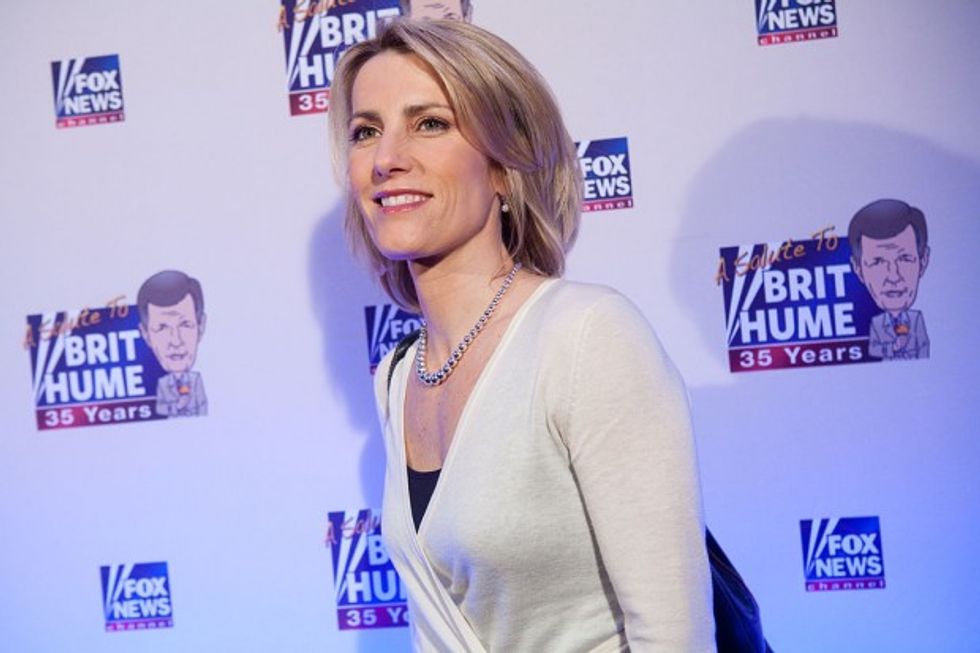 Photo by Brendan Hoffman/Getty Images
"I think a lot of people are going to be walking around with just Depends on from now on," Ingraham said on her radio program. "[A]dult diapers, diapers for everybody. No one's going to be going to the bathroom."
"You have little kids, there's going to be no bathrooms," she continued. "We're just going to all wear Depends. Everyone will just be happy. Then you'll be in your own bathroom. Everyone's bathroom is just their own clothes, OK? So this is what we're going to go to."
Earlier this month, actor Stacey Dash, who has made a name for herself as a conservative firebrand, advised transgender people to go to the bathroom "in the bushes."
"I don't know what to tell you, but I'm not gonna put my child's life at risk because you want to change a law," she said in an interview with Entertainment Tonight, "so that you can be comfortable with your beliefs — which means I have to change my beliefs and my rights? No."
—
Follow the author of this story on Twitter: