Conservative talker Mark Levin tore apart presumptive Republican nominee Donald Trump on his nationally syndicated radio show Tuesday following the candidate's speech in Pennsylvania on the topic of "economic freedom."
Levin, who is known for his ruthless tirades against his liberal enemies, accused Trump of "mimicking Hillary Clinton" with his "America first" policy that promotes protectionist tariffs and bashes free trade.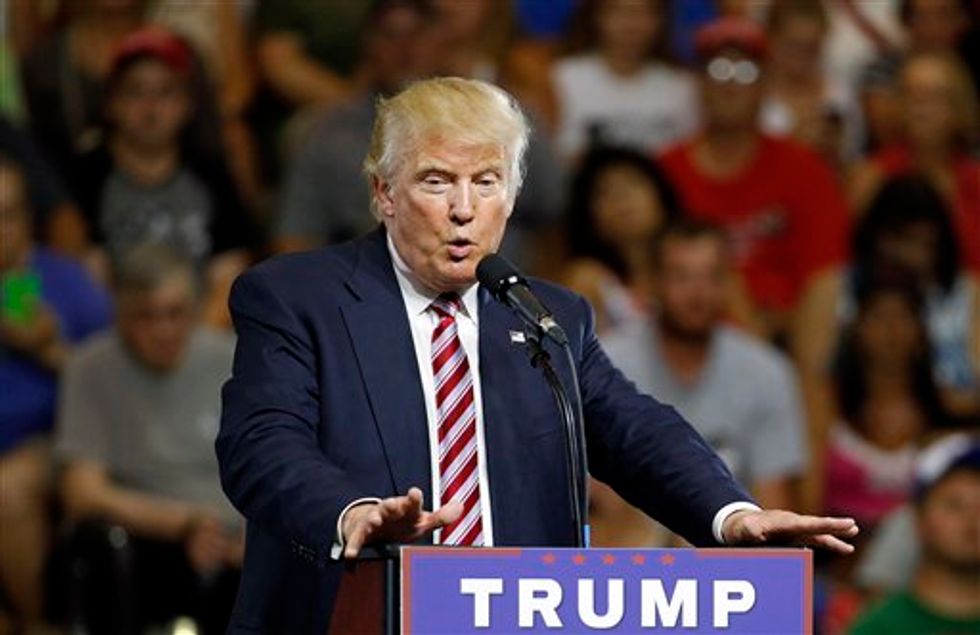 AP Photo/Patrick Semansky
Levin said that Trump's speech could've been given by Herbert Hoover, who issued one of most damaging tariffs in U.S. history, or Pat Buchanan, who has written at length about the evils of free trade.
The host suggested that the reason Trump continues to reach out to supporters of Democratic presidential candidate Sen. Bernie Sanders (Vt.) is that his views regarding trade are strikingly similar to the socialist Vermont lawmaker. He added that Trump is copying Clinton, who is "mimicking Bernie Sanders."
Listen: