Hillary Clinton has repeatedly insisted that she turned over all her work-related emails from her private email server during her tenure as secretary of state, but a new report suggests just the opposite.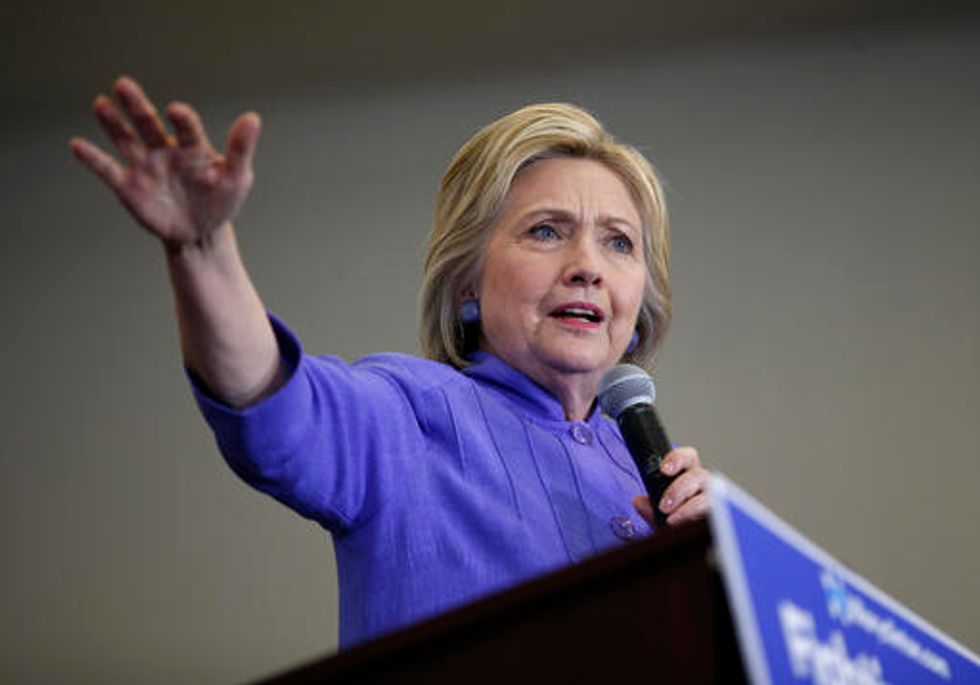 AP/John Locher
"I have provided all of my work-related emails, and I've asked that they be made public, and I think that demonstrates that I wanted to make sure that this information was part of the official records," Clinton told ABC News in May, according to the Associated Press.
But the Washington Post on Wednesday published a report challenging that claim, finding that at least 160 of Clinton's work-related emails were not turned over to the State Department in accordance with federal records laws.
Among the messages reportedly missing from the State Department's collection were 19 emails that Clinton exchanged with Gen. David Petraeus in January-February 2009 and 15 emails sent to and from Sidney Blumenthal, who regularly advised the former top diplomat.
The State Department inspector general discovered the absence of the 19 Petraeus emails in a report published just last month. The 15 Blumenthal emails were uncovered when Blumenthal handed them over to the House Select Committee on Benghazi.
But the biggest bombshell of all came after the conservative group Judicial Watch filed litigation, leading to the revelation of at least 127 previously unreleased emails, the Post reported.
—
Follow the author of this story on Twitter and Facebook: