President Barack Obama has publicly blamed the Islamic State terror group for the bombings that killed 41 at Istanbul's Ataturk International Airport Tuesday.
Speaking to reporters following a bilateral meeting with Mexican President Enrique Peña Nieto in Ottawa, Canada, Obama called the attack that left more than 200 people wounded "an indication of how little these vicious organizations offer" the international community.
"They're going to be defeated in Syria ... they're going to be defeated in Iraq," he said Wednesday, according to ABC News. "We stand with the people of Turkey, and we intend to do what's necessary to make sure that these kinds of terrible events are not happening."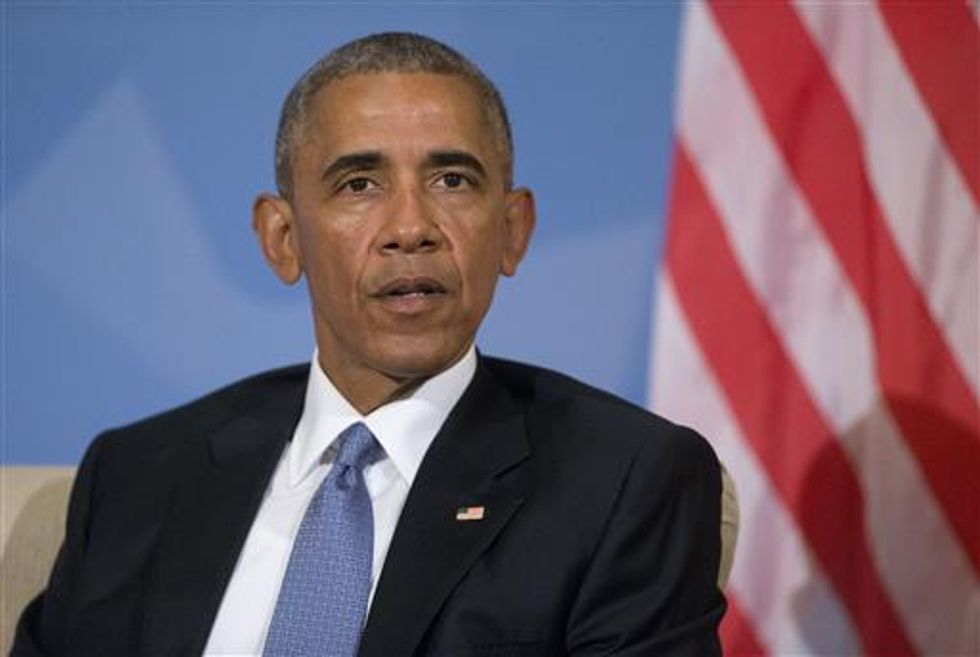 President Barack Obama comments to members of the media on the recent suicide attacks at Istanbul's Ataturk Airport during a bilateral meeting with Mexican President Enrique Pena Neito at the National Gallery of Canada in Ottawa, Canada, Wednesday. (AP Photo/Pablo Martinez Monsivais)
Obama offered his "deepest condolences" to the Turkish people for the "terrible attack" in Istanbul, noting that he met with Turkish President Recep Tayyip Erdogan following Tuesday's tragedy.
"I had a chance to speak to President Erdogan earlier today to discuss with him not only how heartbroken we have been by the images of the injured and those killed but also to reaffirm our strong commitment to partner with Turkey, with NATO, with the broad-based alliance that we've structured around the world to fight ISIL," Obama said, using an alternative abbreviation for the Islamic State.
Although the Islamic State has not officially claimed responsibility for Tuesday's triple suicide bombing, U.S. lawmakers have asserted that the attack bears a striking resemblance to tactics commonly employed by the radical Islamic terror group.
"While it is too early to determine who is ultimately responsible, this attack does fit the model previously employed by ISIL," North Carolina Republican Sen. Richard Burr, chairman of the Senate Intelligence Committee, told ABC. "These attacks are tragic reminders that ISIL is not contained and that America and our allies need a comprehensive and decisive strategy to defeat this extremist group."