An all-out brawl broke out at a restaurant in Texas over the weekend — and it was all over a $5 basket of chips and salsa.
Video from the violent incident, which occurred at El Paisano Mexican Restaurant in Dallas around 2:30 a.m. Saturday, shows individuals hurling chairs, throwing punches and pulling hair.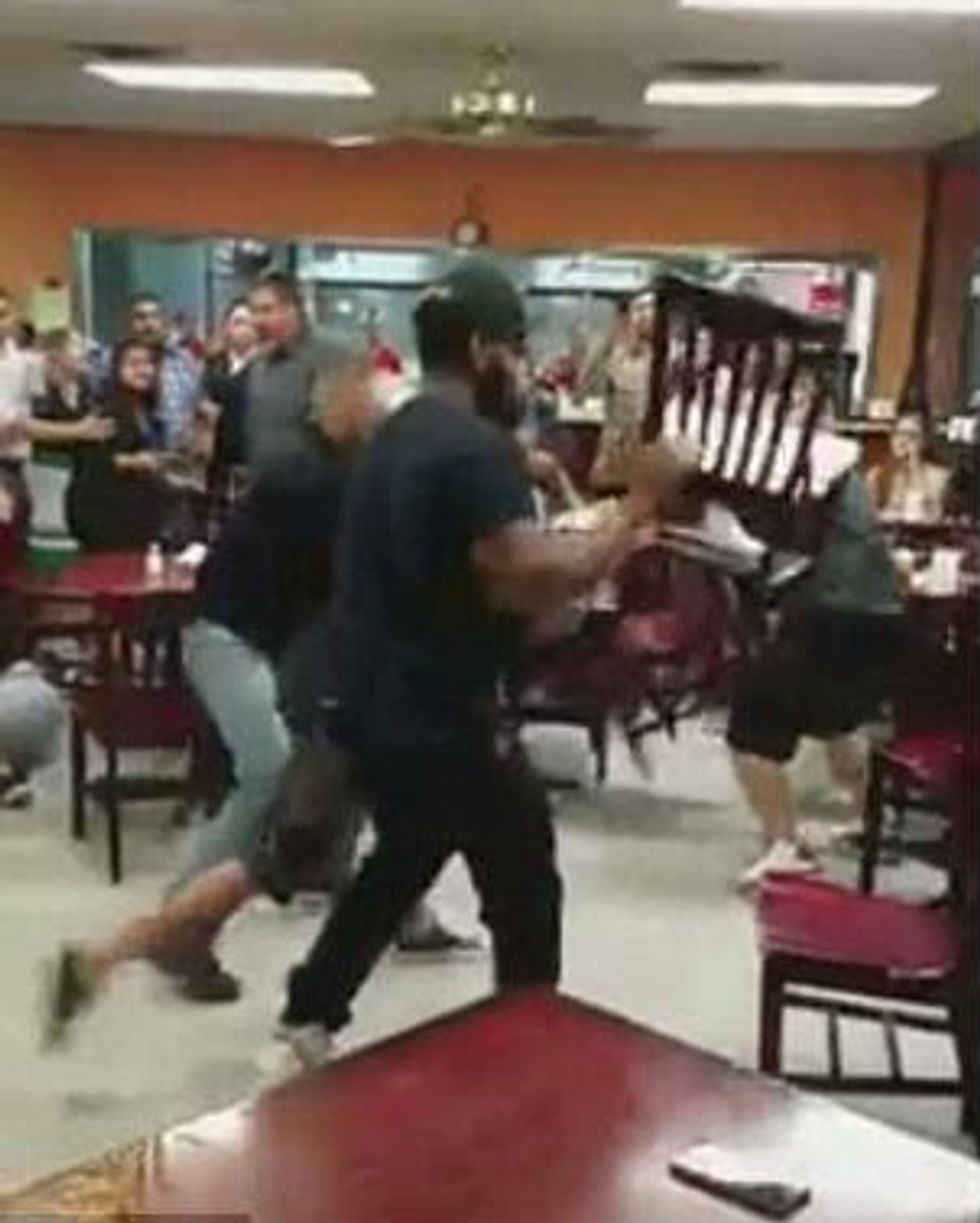 Image source: Facebook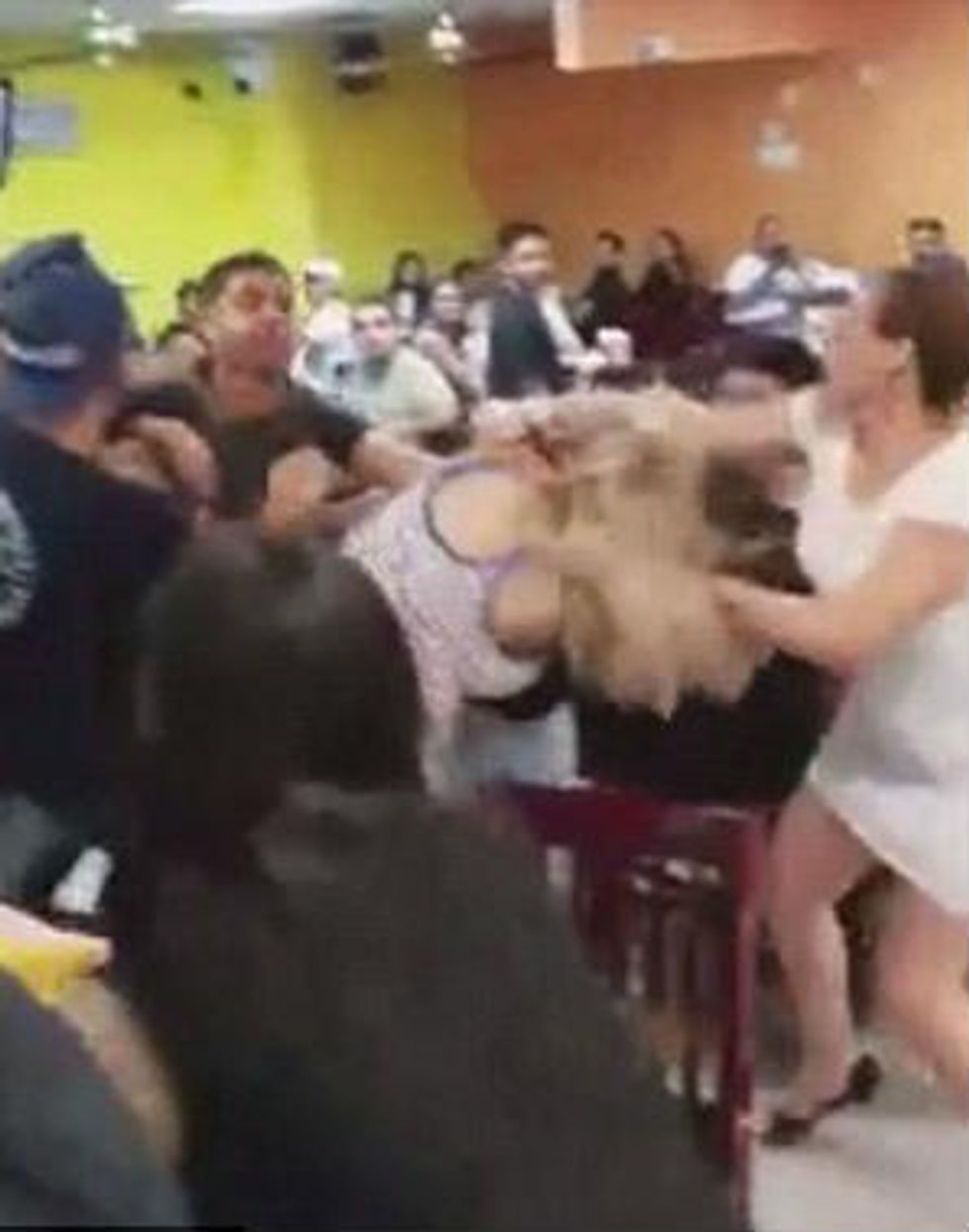 Image source: Facebook
Isael Rojas posted the five-minute clip on Facebook. The video has more than 1.8 million views and more than 5,000 shares. In the comments, Rojas revealed that the whole thing started over an appetizer.
"All because chips were $5 and they wanted the green salsa instead of the red," Rojas wrote.
Those involved in the incident were later seen leaving the restaurant. No arrests were made, according to Eater.
(Content warning: Rough language)
(H/T: Daily Mail)
—
Follow the author of this story on Twitter and Facebook: