In a move he described as an "astonishing," Republican FEC Commissioner Lee Goodman revealed his Democratic colleagues voted recently to punish Fox News over criteria changes made to the first GOP primary debate.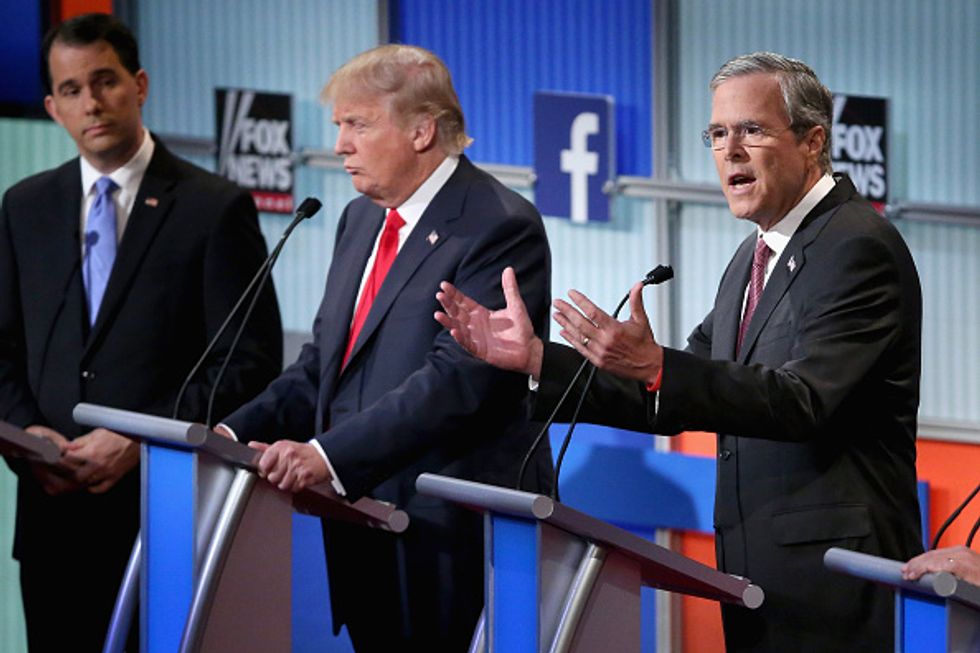 Chip Somodevilla/Getty Images
The action, which Goodman claimed is a step towards media censorship, was blocked by Republican commissioners last month.
"All press organizations should be concerned when the government asserts regulatory authority to punish and censor news coverage," Goodman said in a statement provided to FoxNews.com.
Fox News outlines the facts behind the argument to punish the network:
The vote concerned changes made to the criteria for the Fox News-hosted GOP primary debate on Aug. 6, 2015 in Cleveland. For that debate, Fox News decided to alter the format – hosting two debates instead of one and expanding the first debate for lower-polling candidates to include any candidate identified as such in national polls. Seven candidates ultimately participated in the first debate, and 10 participated in the prime-time event.

A complaint subsequently was filed with the FEC claiming those changes were tantamount to an illegal corporate contribution to the candidates on stage.
Ultimately, three FEC commissioners agreed Fox News' decision were the equivalent of an illegal contribution. The vote was 3-3. Two of those commissioners then voted to actually punish the network, but the effort failed.
"How could expanding debate news coverage from 10 to 17 candidates be against the law?" Goodman added.
As TVNewser noted, CNN did the exact same thing roughly a month later — and Fox Business Network did too in November.
However, some of the FEC commissioners seem to have their sites set on only Fox News for some reason.
---