The terrorists who slaughtered at least 20 hostages and two police officers in Bangladesh on Friday did not kill indiscriminately — they targeted "foreigners," according to new eyewitness accounts.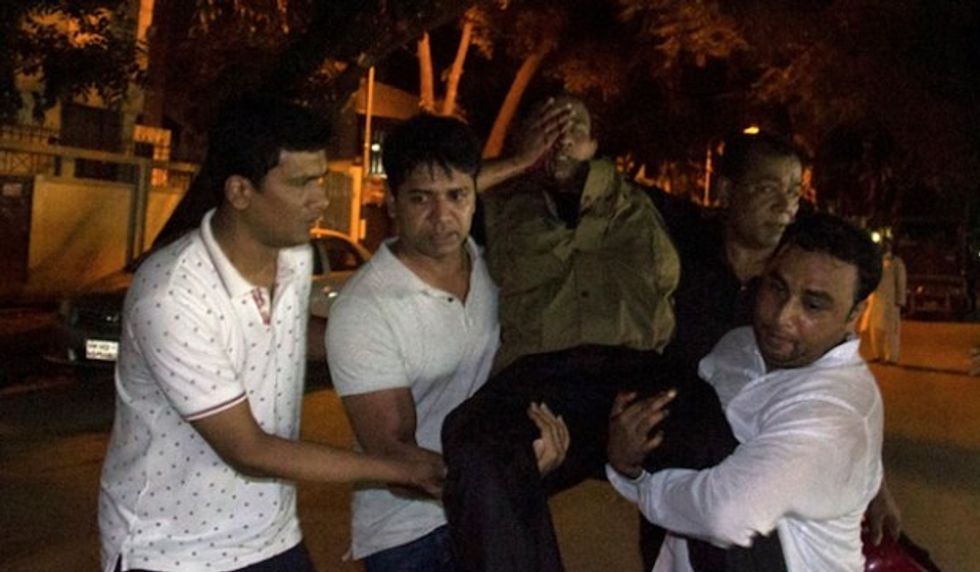 Getty Images
The New York Times obtained a chilling account of what unfolded inside the Dhaka restaurant:
"Bengali people, come out," one gunman shouted. When the cook, Sumir Barai, and eight other men opened the bathroom door, trembling, they saw two young men, clean shaven and dressed in jeans and T-shirts.

"You don't need to be so tense," one of the men told them. "We will not kill Bengalis. We will only kill foreigners." At that, Mr. Barai's gaze flicked to the floor of the restaurant, where he could see six or seven bodies, apparently shot and then sliced with machetes. All appeared to be foreigners.
The attackers also reportedly released a group of women wearing traditional Muslim hijabs early in the morning. They made the same offer to a young Bangladeshi man, who happened to be a student at Emory University.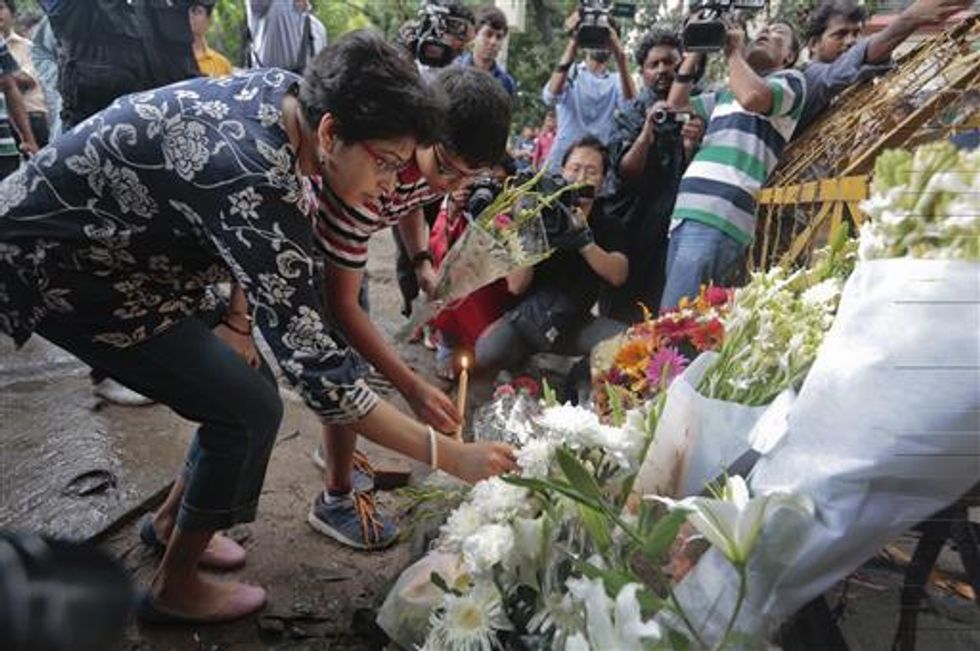 Members of an Indian family offer flowers and light candles as they pay tribute to those killed outside the Holey Artisan Bakery in Dhaka, Bangladesh, Sunday, July 3, 2016. (AP Photo)<
However, that man, Faraz Hossain heroically declined to leave when the terrorists refused to release his fellow classmates, two female students from India and the United States.
All three students were killed.
The Times reported that the terrorists' selective killing shows that "Bangladesh's militant networks are internationalizing."
Read the full report here.