© 2023 Blaze Media LLC. All rights reserved.
'You Have to Be Quiet!': CNN's Lewandowski Gets Into Heated On-Air Debate With Democrat Over Trump Uproar
"That's not the issue."
Former Donald Trump campaign manager Corey Lewandowski was thrust back into the political spotlight after he openly and loudly defended the presumptive GOP nominee's controversial tweet that featured rival Hillary Clinton and what many argued was a Star of David.
On Saturday, Trump tweeted the attack ad, which read, "Hillary Clinton: Most corrupt candidate ever!"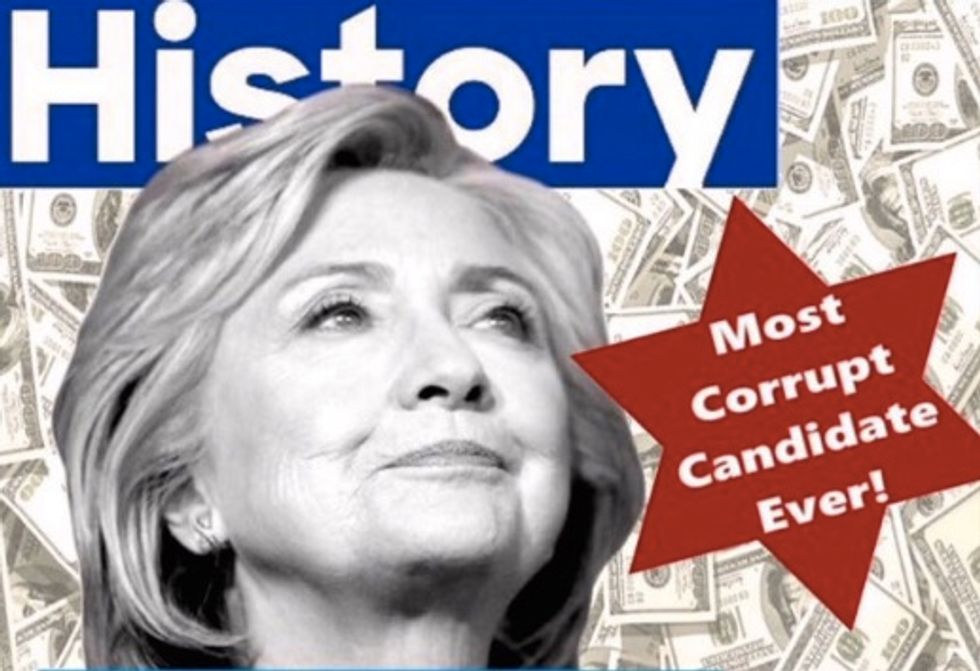 Image via Twitter
Trump, whose daughter Ivanka recently converted to Judaism, dismissed the charges of anti-Semitism in a statement Monday, calling the uproar "ridiculous" and unfounded.
The backlash only escalated Tuesday morning when Lewandowski got into a fiery discussion with his on-air Democratic opponent and fellow CNN contributor Christine Quinn. The vice chair of the New York Democratic Party attempted to shut down Lewandowski after he reiterated his defense of Trump's tweet that many couched as anti-Semitic rhetoric.
"How did this image — that started on a neo-Nazi message board — make its way onto Donald Trump's Twitter feed?" CNN's Alisyn Camerota asked at the top of the segment.
Image source: CNN
The former Trump manager, who continues to defend the presumptive GOP nominee after being removed from the campaign, noted that the political meme was simply taken from an anti-Clinton site.
"For a firestorm to be created over an image, which ... was taken off of someone else's site, is a little egregious," he said before proceeding to discuss the FBI investigation into Clinton's private email server.
"That's not the issue," Quinn interjected. The Clinton supporter referred to the entire controversy as "shooting from the hip and sloppy."
Lewandowski was clearly ready to move on, but the former campaign manager's attempt to divert the conversation led to a tense back-and-forth between the two contributors.
"You have to be quiet!" Quinn shouted. "The point here is that Donald Trump has a campaign that repeatedly sends out offensive tweets, then tries to write them off with some Monday morning quarterbacking and creative stories around them. It speaks to sloppiness."
After a few minutes of shouting on both sides, Quinn resorted to jokingly placing her hand over Lewandowski's mouth.
Watch the exchange:
Heated debate between @chriscquinn and @CLewandowski_ over use of controversial star in Donald Trump tweet https://t.co/Kzle48QcWX

— New Day (@NewDay) July 5, 2016
Want to leave a tip?
We answer to you. Help keep our content free of advertisers and big tech censorship by leaving a tip today.
more stories
Sign up for the Blaze newsletter
By signing up, you agree to our
Privacy Policy
and
Terms of Use
, and agree to receive content that may sometimes include advertisements. You may opt out at any time.