© 2023 Blaze Media LLC. All rights reserved.
Report: Senior Naval Official Caught on Video Pointing Gun at Allegedly Drunk, Noisy Males Outside His Home
"I can shoot the [expletive] out of you guys right now."
A senior naval official was caught on video pointing a gun at a group of males outside his suburban Washington home and is now under investigation, CBS News reported.
Image source: CBS News
Karnig Ohannessian, deputy assistant secretary of the Navy for environment, said in the video the males are drunk and creating a disturbance and demanded they leave, CBS News said.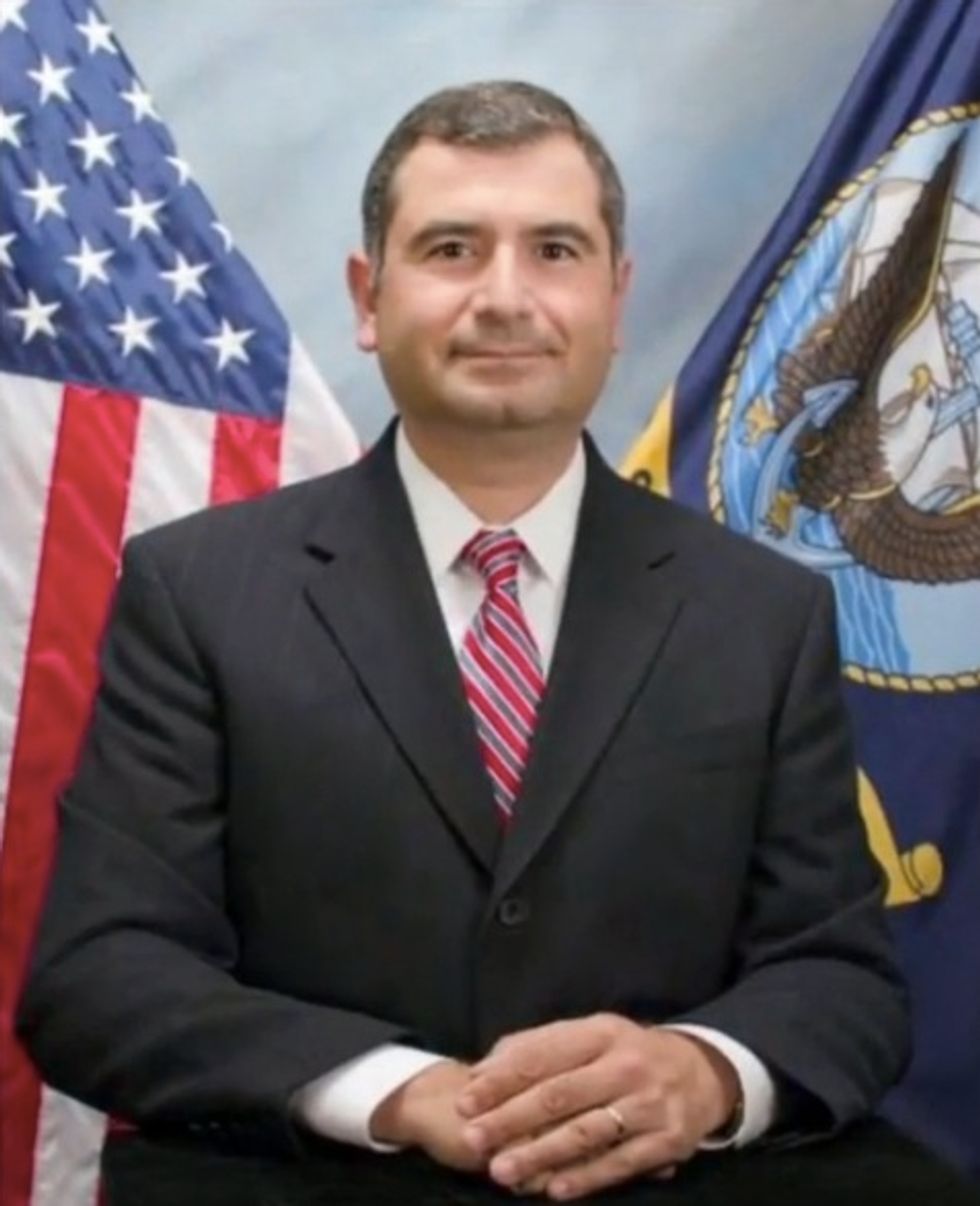 Image source: CBS News
Ohannessian — a recipient of two meritorious civilian service awards, the network said — was heard saying on the clip: "I can shoot the [expletive] out of you guys right now."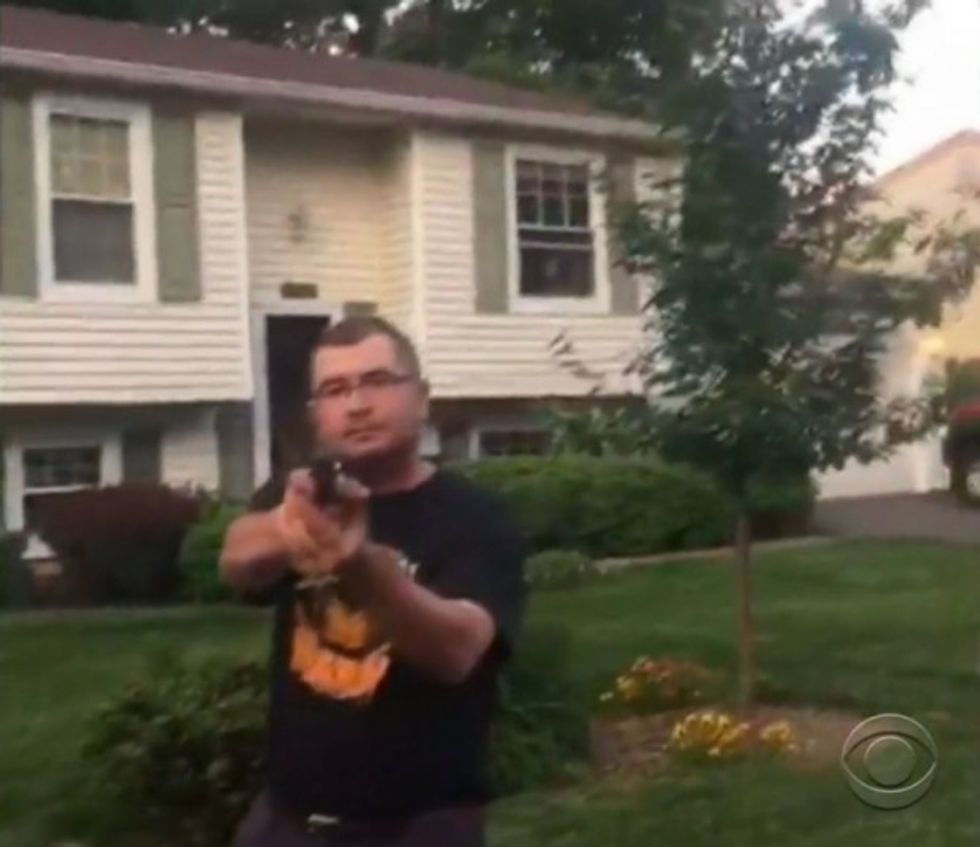 Image source: CBS News
One of the males — their ages have not been reported — recorded the confrontation on his cellphone, the network said.
"You're pointing a gun at my friend," one of the males was heard saying in front of Ohannessian's home in Burke, Virginia. "This is a criminal offense, so please stop it."
Image source: CBS News
Despite Ohannessian pointing a gun at them several times, CBS News said, the males taunted him.
"Watch your [expletive] mouth, bro," one of the males said after Ohannessian accused them of public drunkenness.
Image source: CBS News
"Be thankful you have a gun, man," one of the males told the naval official. "It shows what kind of a [expletive] you are."
A woman — apparently Ohannessian's wife — was also seen in the video trying to diffuse the situation and pleading with Ohannessian to let the males leave.
Fairfax County Police spokeswoman Officer Megan Hawkins told the Associated Press that officers responded to reports of disorderly conduct and a man brandishing a gun on June 11 in a Burke neighborhood, but the alleged victims left by the time police arrived. Hawkins told the outlet that two days later a person made a report at a station and an officer went to the same block to arrest a man, but the magistrate's office declined a warrant. Hawkins declined to identify the man since the warrant was declined, the AP said.
CBS News said the mother of one of the males filed a complaint.
In a statement, Rear Adm. Dawn Cutler, Navy Chief of Information, said officials are aware of the incident and video, the AP reported: "Mr. Ohannessian's supervisor is taking the appropriate action, to include working to understand the full details of what occurred."
Want to leave a tip?
We answer to you. Help keep our content free of advertisers and big tech censorship by leaving a tip today.
Sr. Editor, News
Dave Urbanski is a senior editor for Blaze News.
DaveVUrbanski
more stories
Sign up for the Blaze newsletter
By signing up, you agree to our
Privacy Policy
and
Terms of Use
, and agree to receive content that may sometimes include advertisements. You may opt out at any time.