Rather than escalating an already tense situation, a Chicago police officer responded with humor as a furious Black Lives Matter protester screamed in his face and insulted him.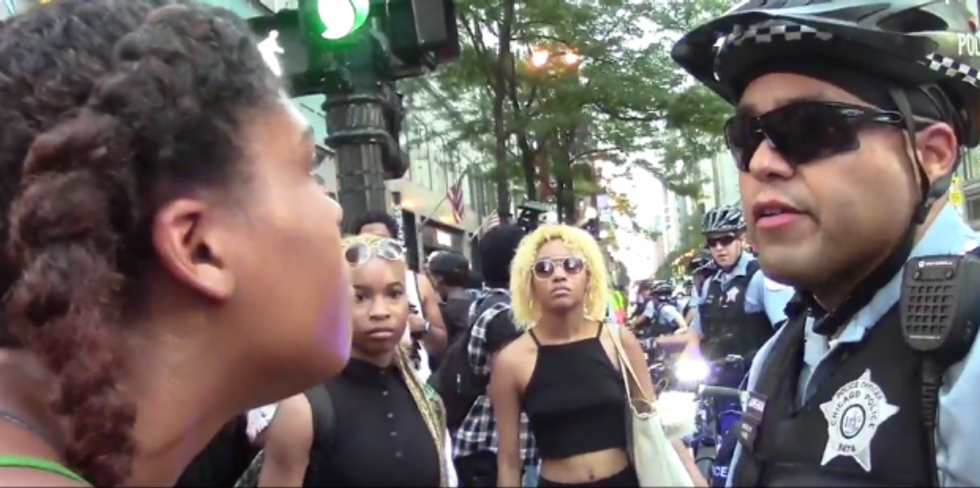 A Black Lives Matter protester screams at police officer in Chicago. (Screengrab via Hypeline)
"Where you came from didn't come out of my mouth!" the woman yelled, seemingly referring to a conversation that occurred off-camera.
"Why are you so angry, dude?" the officer replied calmly.
"Because you're dumb! End of story," the protester shot back.
The officer then informed her that he did obtain his high school diploma.
"I sat in the back," he joked.
"You're still dumb!" the woman screamed.
At that, the disciplined officer merely smiled.
Watch the exchange posted online by Hypeline here:
#BLM protester shouting at police. pic.twitter.com/yVYY57I0J2

— HYPELINE (@HypelineNews) July 12, 2016
---