A television segment covering controversial remarks made by former Miss Alabama Kalyn Chapman James turned into a fiery exchange of opposing viewpoints when a guest compared the Dallas shooter to a kid who finally punches the playground bully.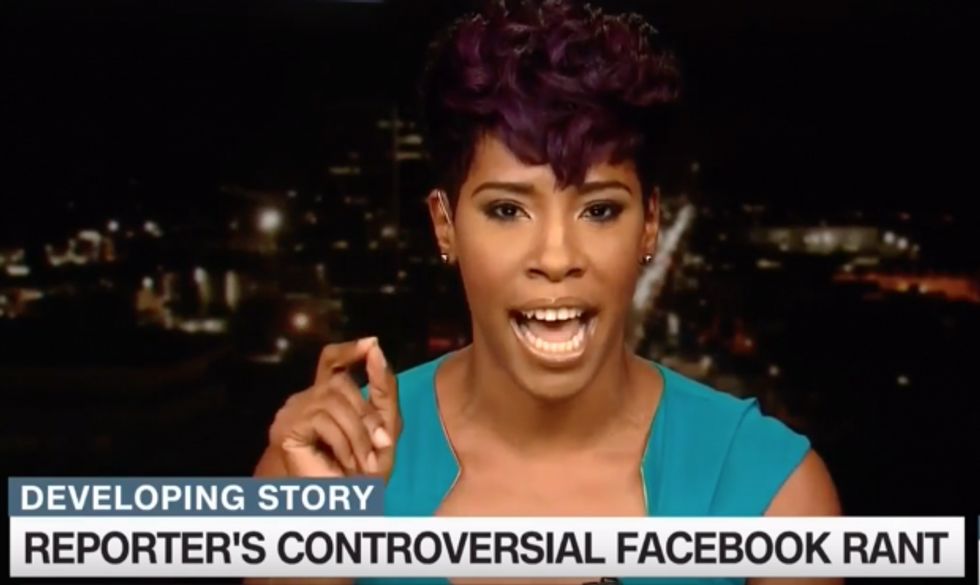 Psychologist Spirit defends controversial statements about the Dallas cop shooter on HLN. (HLN screengrab)
A psychologist, known as "Spirit," defended James' description of Dallas shooter Micah Johnson as a "martyr."
"Pretend like this is daycare or elementary school and there is a bully that is kicking your butt every single day that you go to class," she said. "And finally, after you getting your butt kicked so many times, somebody rushes in and knocks that bully down."
"Dr. Drew" guest host Dan Abrams was visibly stunned by the comparison and pushed back with considerable force. But even when pressed, Spirit was defiant in her view.
"You can only get slapped around but so many times and turn the other cheek," she said.
Abrams scolded the guest for making the Dallas killer out to be the "hero who pushes the bully" after he ambushed and murdered five police officers.
Spirit accused Abrams of missing her point, but then seemingly reinforced what she said repeatedly earlier in the segment.
"Imagine that you are the person that has been bullied," she said. "Now imagine someone comes in and smacks the bully down."
"Who is smacking the bully?!" Abrams shot back.
"Hear me! Hear me!" she interrupted. "You're missing the point again. I'm not talking to you about the bully, I'm talking about you on the ground. Would you have empathy for the bully or would you feel relief that someone had helped you?"
Watch the segment below via HLN:
---
(H/T: Mediaite)