Police said a man legally carrying a concealed handgun shot another man armed with an AK-47 who's suspected of robbing a Waffle House in Texas.
DeSoto police identified the suspect as 26-year-old Antione Devon Cooper. He was found in the parking lot of the Dallas-area restaurant around 2:30 a.m. last Thursday, the Dallas Morning News reported.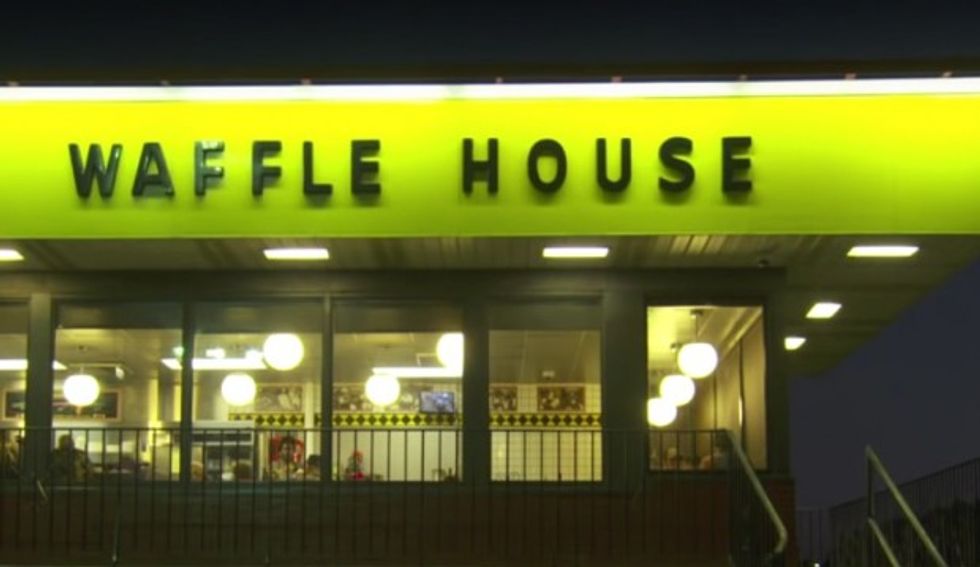 Image source: YouTube
Police said Cooper entered the Waffle House and robbed several customers and the restaurant itself. After Cooper exited the restaurant, a customer followed Cooper into the parking lot and called out to him. Cooper reportedly turned around and pointed the rifle at the customer, but the customer pulled out his own gun and shot Cooper several times, KXAS-TV reported.
The station reported the armed customer wanted to protect his wife, who was on her way to the restaurant.
Cooper was taken to a nearby hospital where he was on life support. The customer who shot him was not arrested.
(H/T: Bearing Arms)
—
Follow the author of this story on Twitter and Facebook: