In the aftermath of the deadly Baton Rouge police shooting, Detective Steve Loomis, president of the Cleveland Police Patrolmen's Association, blasted President Barack Obama for validating "the false narrative and the nonsense" being pushed by Black Lives Matter.
"The president of the United States has blood on his hands and it will not be able to come washed off," he said.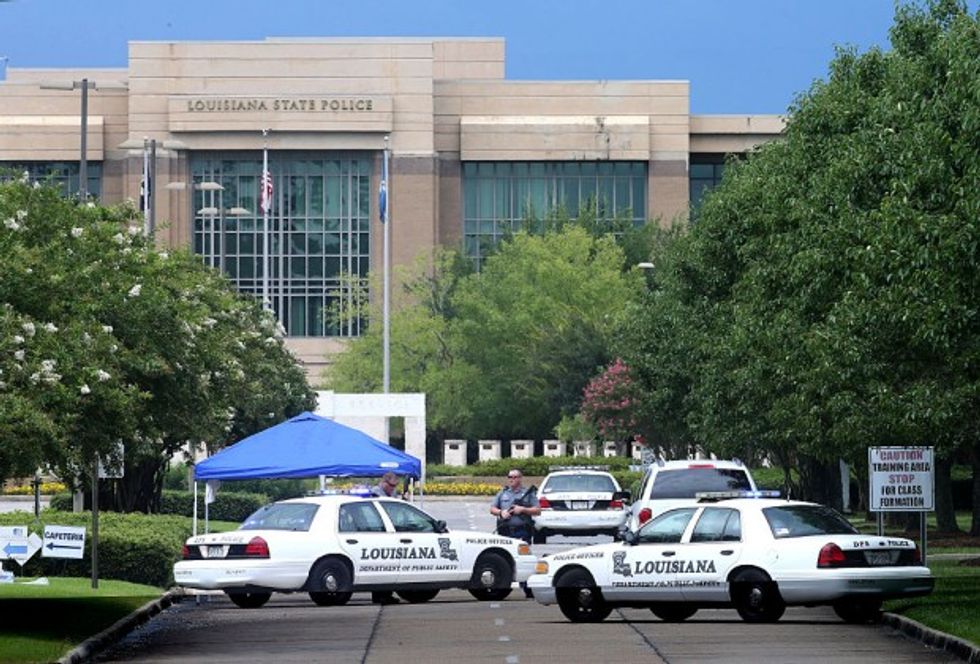 BATON ROUGE, LA - JULY 17: Law enforcement officers block the entrance to the Louisiana State Police headquarters after 3 police officers were killed early this morning on July 17, 2016 in Baton Rouge, Louisiana. According to reports, one suspect has been killed by police. (Photo by Sean Gardner/Getty Images)
Loomis first offered his interpretation of the events that led to the police-involved shooting of Alton Sterling in Baton Rouge, which is one of the incidents that sparked anti-police protests across the country.
"This all began with a 911 call from an African-American male saying that another African-American male was pointing a gun at him," he said. "Those officers responded. That male didn't comply and tragically ended up losing his life over that — with a gun in his pocket."
The detective then accused Obama of validating a "false narrative and the nonsense that Black Lives Matter and the Media are pressing out to the public — validated with his very divisive statements."
Incidents in Dallas and Baton Rouge represent an "escalation" as a result of the false information being disseminated, according to Loomis.
---
(H/T: Real Clear Politics)