For Richard Carey, "initially nothing seemed out of the ordinary" as he walked home after dinner in Brooklyn Heights, New York, around 11 p.m. on a weeknight earlier this month, WABC-TV reported.
Although the 65-year-old did notice a group of what looked like teenagers walking toward him.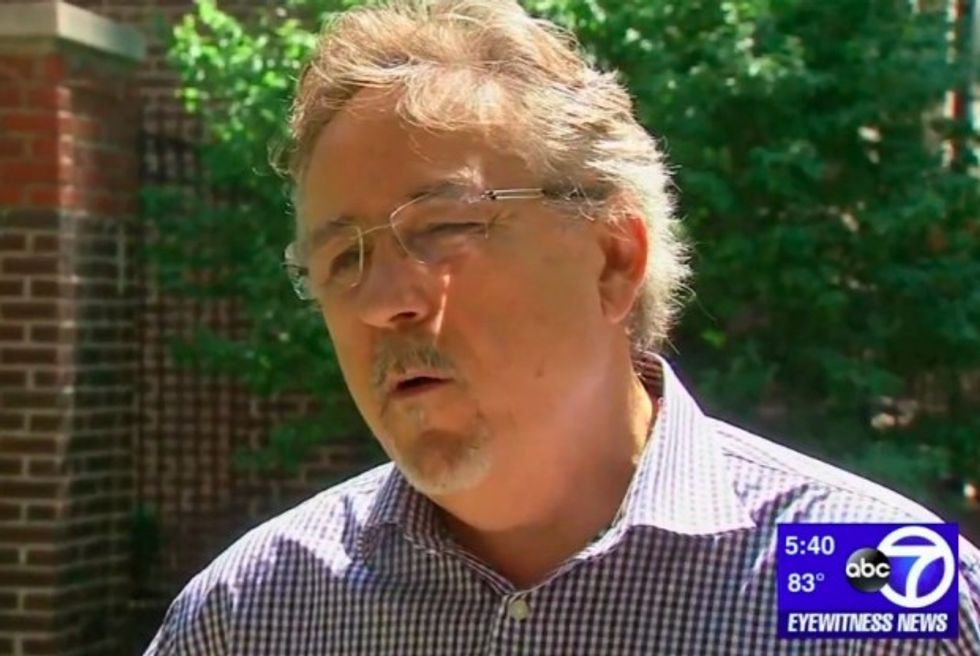 Richard Carey (Image source: WABC-TV)
"No looks, no glances," he told WABC. "I reached in my pocket for my keys, and the next thing I knew I was upside down in the bushes." Carey said his face felt wet, and after he touched it, his hand was covered with blood.
Surveillance video caught a male in the group jogging toward Carey and punching him on the left side of his face, knocking Carey over a fence.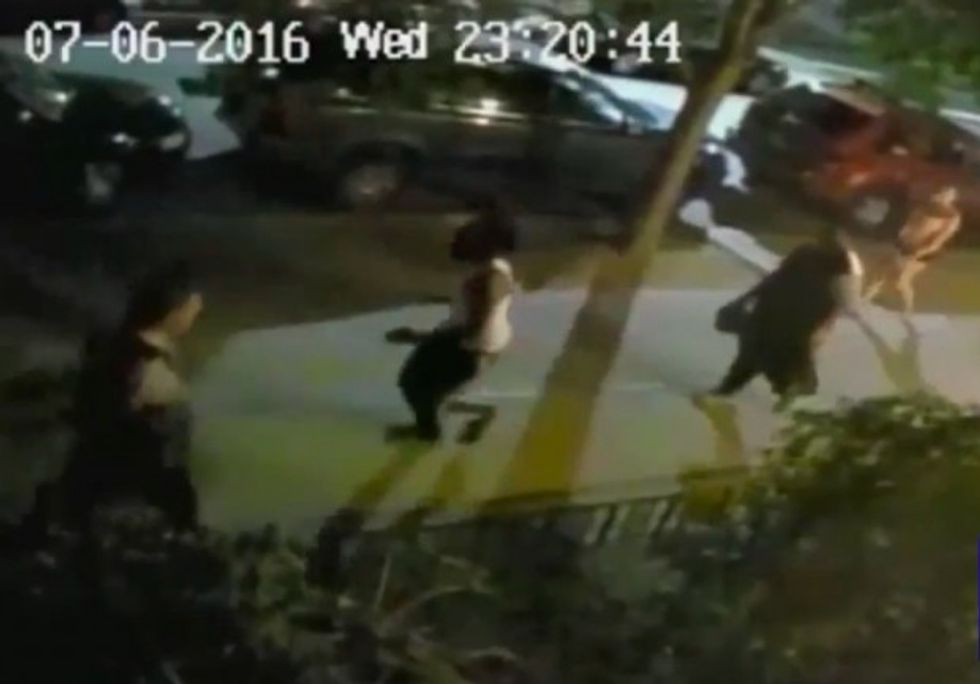 Image source: WABC-TV
"Came running at me," he told the station. "1, 2, 3, 4. It was his full force."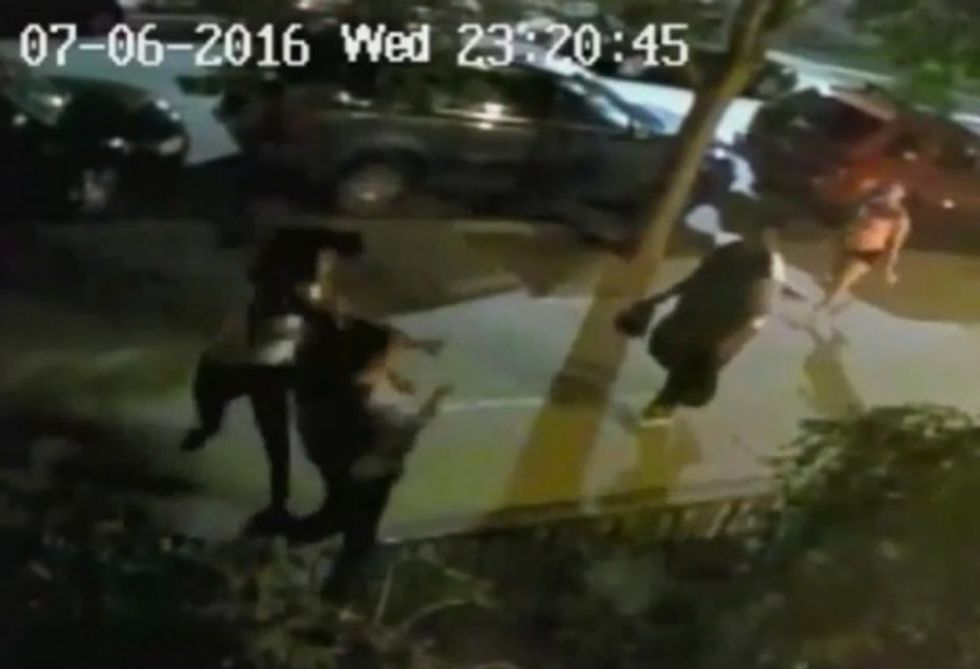 Image source: WABC-TV
The cuts around Carey's eye from the July 6 attack required stitches and two weeks to heal up.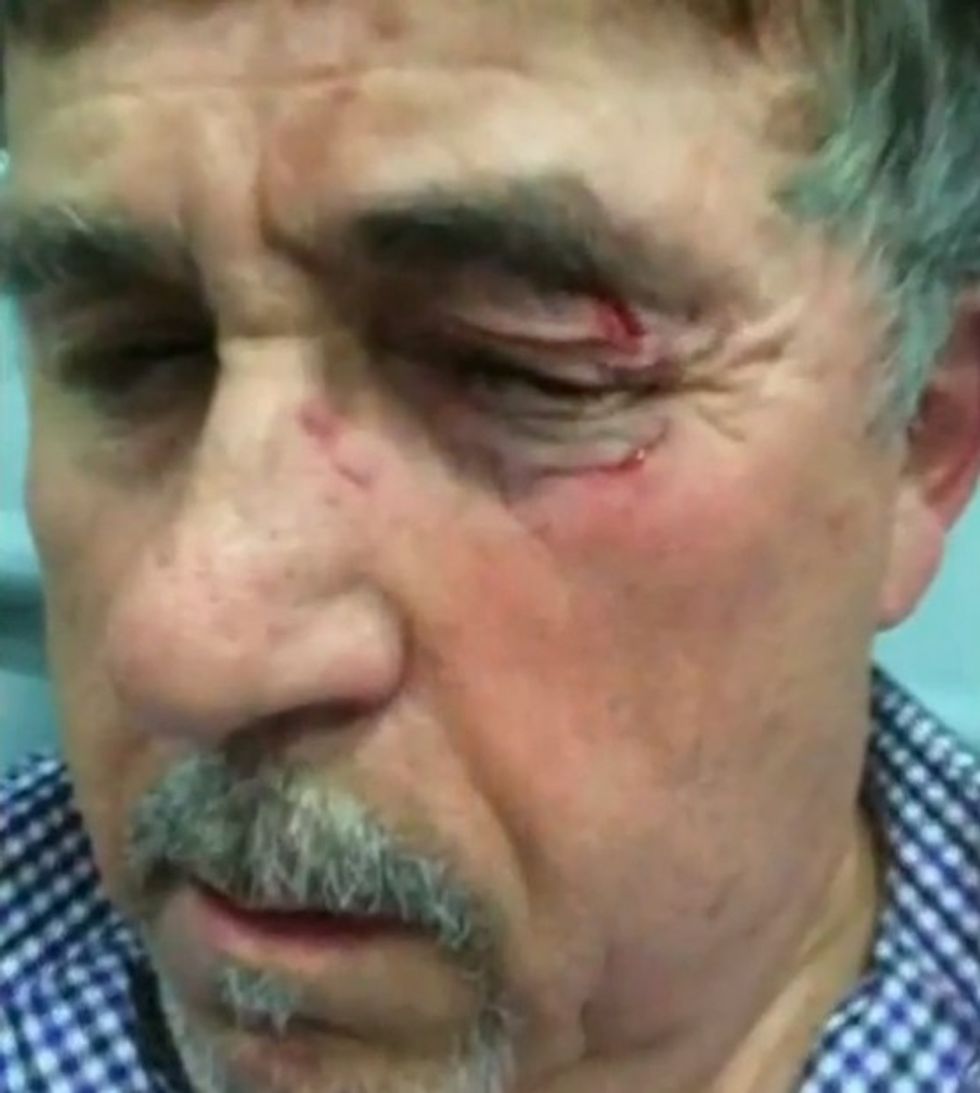 Image source: WABC-TV
A police official told the New York Daily News the incident seemed to resemble the "knockout game" in which assailants punch unsuspecting, random victims in public.
"The way it went down — nothing to provoke it, no looks, no comments — it's like knockout,'' the official told the paper. "We don't like to use that word, but that's what it looks like."
Carey added to WABC that the male who attacked him apparently tried covering his face and head with a shirt before the punch with "just a slit for his eyes."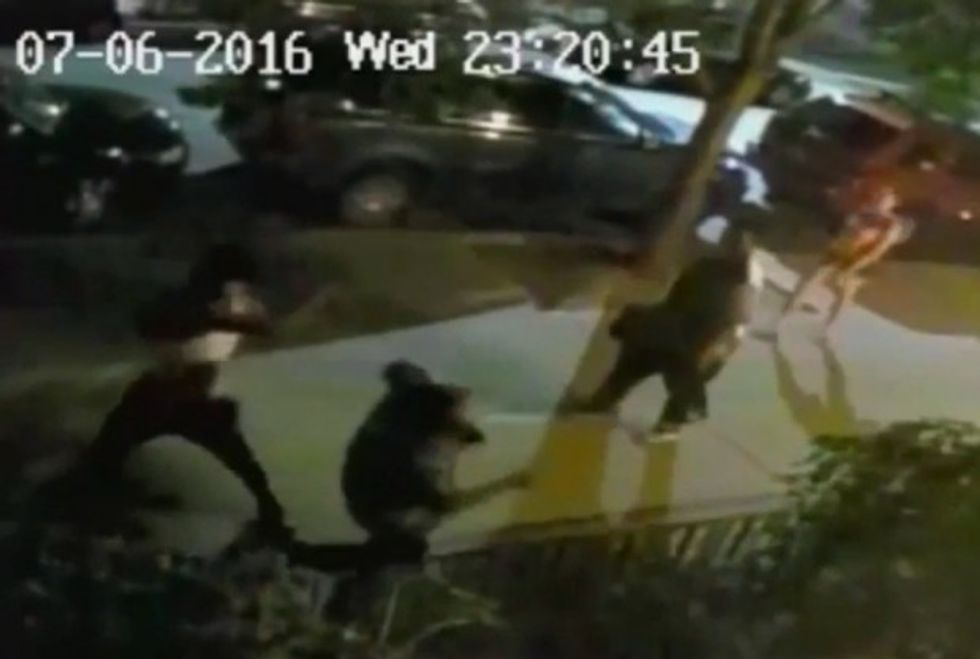 Image source: WABC-TV
Police are looking for the male who attacked Carey, described as black, 5 feet 10 inches, 160 pounds, and wearing black sneakers and a white T-shirt.
This story has been updated.