MSNBC's Chris Matthews has long been known for his stance on racial equality — particularly his staunch support of President Barack Obama.
But the outspoken anchor may have gone a little too far in an attempt at humor with a racial edge during a broadcast from the Republican National Convention on Wednesday.
Matthews shared his desk with "Saturday Night Live" cast members Michael Che and Colin Jost, co-anchors of the show's spoof news segment "Weekend Update." Discussing what he deemed the lack of diversity at the RNC, Matthews suddenly delved into awkward territory with Che, seated to his left.
"You are so funny," Matthews gushed to Che, who seemed taken aback and replied with a subdued "thank you."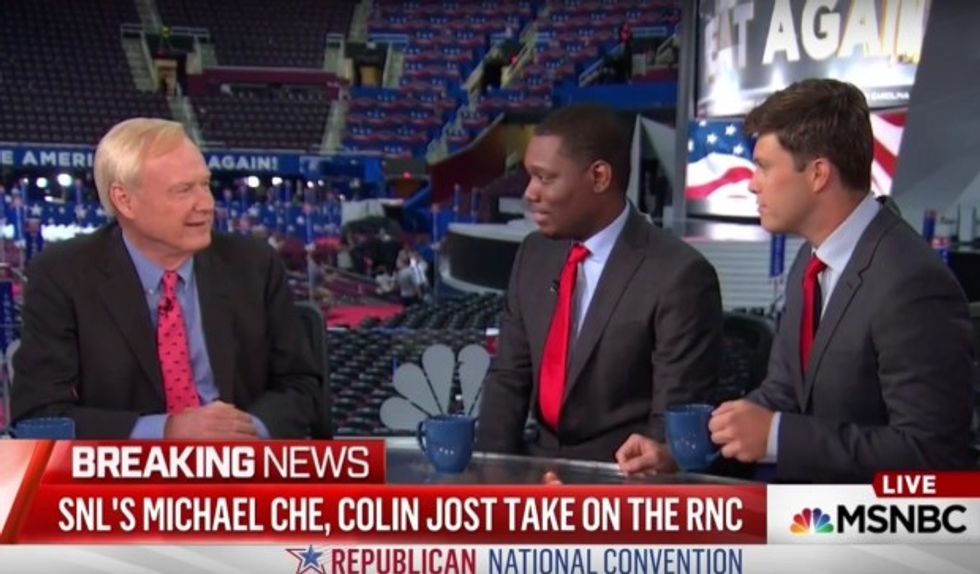 Image source: YouTube
But Matthews followed that up with, "What do you think? Funniest guy? Funniest black guy?"
The tone of the chat immediately shifted.
"Oh, funniest black guy?" Che replied as Matthews was overheard putting in his vote for Chris Rock while Yost chuckled.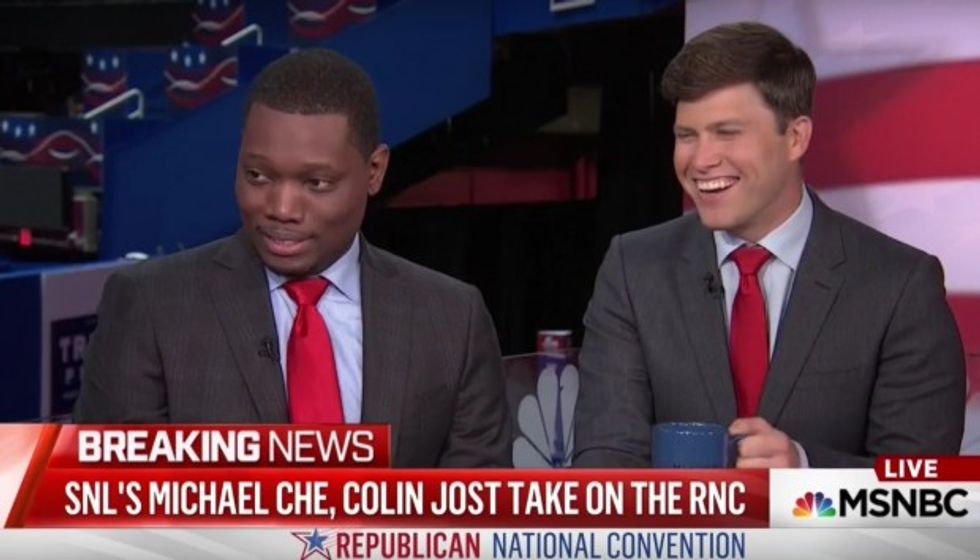 Image source: YouTube
"You know what, I'm going to say Cosby so nobody gets mad at you," Che answered. "Now that'll be the headline."
Matthews kept the jokes flowing, cautioning Che to "say nothing bad about the dead ... you're not supposed to do that."
"What?!" Che responded, incredulous.
"Did he die on air?" Jost said, joining in. "Did we not know?"
"You know what I mean," Matthews replied, attempting to shift the discussion.
The trio then covered Dr. Ben Carson, Republican presidential nominee Donald Trump, New York City voters and even what hotel Che and Yost were staying at.
Then Matthews ended the segment by putting his hand on Che's shoulder and bringing up the "funniest black guy" subject again.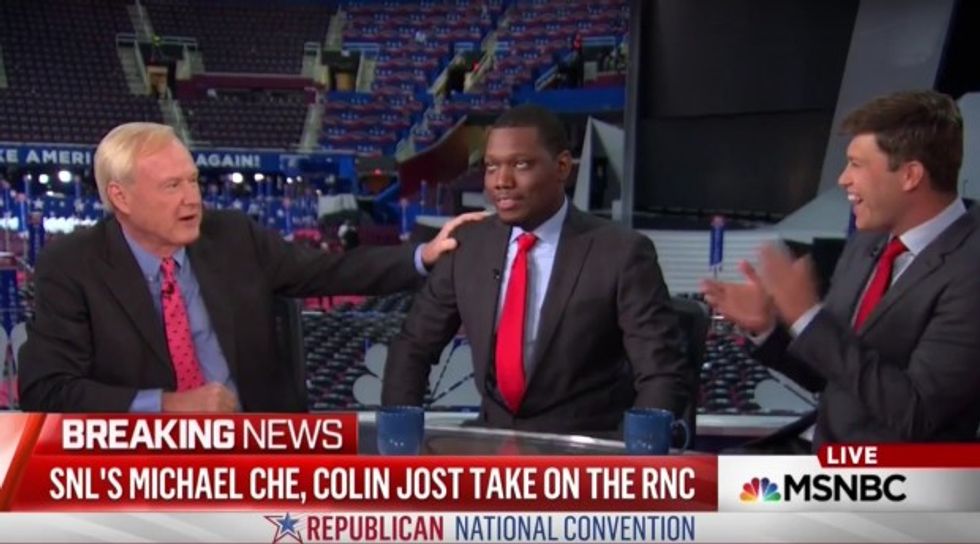 Image source: YouTube
"It's Chris Rock, right?" Matthews asked.
Che just rolled his eyes and agreed.
Here's the clip. The fun starts after the 40-second mark.
(Content warning: This video contains suggestive language that might offend some viewers)
(H/T: Daily Mail)