A Texan in his late 70s fatally shot a man who allegedly tried to break into his home Thursday, according to KSAT-TV.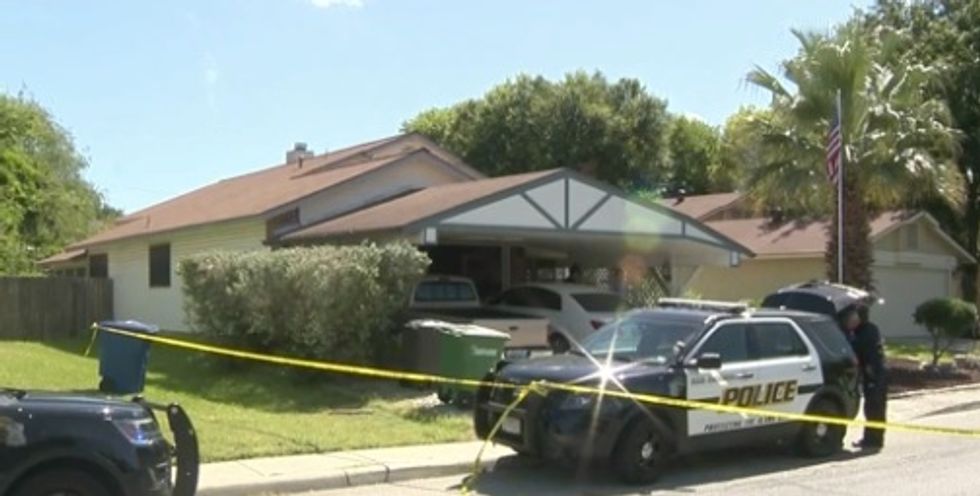 Image source: KSAT-TV
San Antonio Police Department spokesman Doug Greene told KSAT that the couple who owns the home said they heard a man attempting to force his way in. They tried to warn him to stop, but when he didn't, the man shot the intruder in the chest. He died at the scene.
"He was really trying to make a strong effort to get into the house," Greene said. "They felt the need to defend themselves and their property."
Green said the homeowner won't face charges.
—
Follow the author of this story on Twitter and Facebook: