As Germany struggles to cope with its second internal attack in one week, the U.K.'s Sun newspaper shared a story of heroism that came out of Friday's deadly shooting in Munich.
Huseyin Dayicik was one of nine people gunned down by a German-Iranian teen at a Munich shopping mall Friday evening. Dayicik, 19, was at the Olympia Center McDonald's with his twin sister when the attacker, later identified by German officials as 18-year-old David Ali Sonboly, opened fire.
Greek teen shot dead by #Munich gunman after throwing himself in front of twin sister https://t.co/jobtkqAQLh pic.twitter.com/09wu98rhHt

— The Sun (@TheSun) July 24, 2016
Rather than running to safety, Dayicik threw himself in front of the lone shooter to block his sister from the bullets, according to the Sun. He was shot twice.
The Greek teen was reportedly at the shopping mall Friday buying gifts for his family when Sonboly launched his attack. His sister's name was not mentioned in the Sun's report.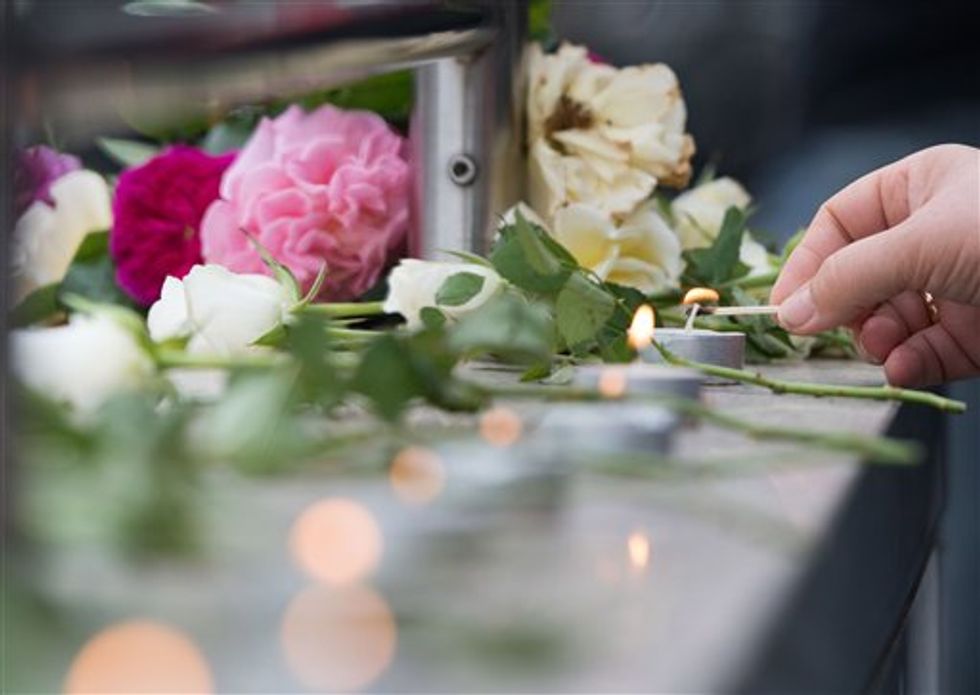 Candles are lit near the mall where nine people were shot dead the day before on Saturday, July 23, 2016 in Munich, Germany. (AP Photo/Sebastian Widmann)

Most of Sonboly's victims were teens. Police say the 18-year-old killed nine and injured 35 more before killing himself.
Investigators and neighbors have described Sonboly as a troubled teen, "obsessed" with mass killings.