A Georgia mother reportedly used her teen daughter's Facebook page to livestream a video of herself beating her daughter.
The graphic video shows the mother, identified by the Root as Shanavia Miller, punching her daughter in the face and body. Miller reportedly recorded the beating after her daughter, Nia Green, took provocative photos of herself wearing only a towel with her boyfriend.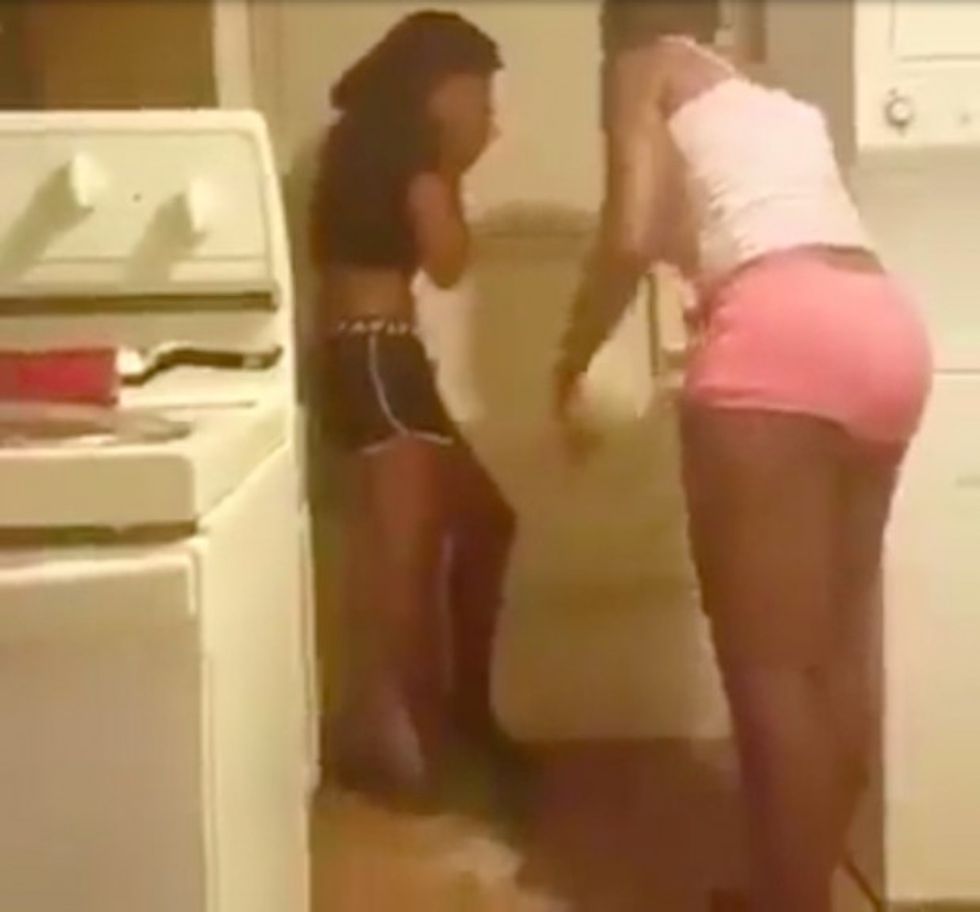 Image source: The Root TV

"You nasty as hell," Miller shouted at her daughter as she chased her around the house, beating her with what appears to be a ruler.
"This is my f***ing Facebook page now," the mother shouted into the camera.
After the post went viral and received both praise and staunch criticism from thousands of viewers, Miller posted on her daughter's page again, defending her choice of punishment.
"I love my daughter with all my heart" but she won't "disrespect me," Miller wrote, adding, "Lesson learned now have a blessed day."
The expletive-laced video was still public Tuesday morning and circulating on Facebook.
Miler's daughter on Sunday evening apparently wrote from her Facebook page that she loves her mother and acknowledged what she did was wrong.
"I shouldn't even been doing what I did," she wrote, adding that she took the photos at her boyfriend's house and noted that her injuries were severe enough to warrant a hospital visit.
Savannah police confirmed to the Associated Press that the teen told them she feels safe in the home. They haven't said if the mother will be charged but indicated they referred the case to state child welfare services.