Ex-football player Marcus Vick — younger brother of controversial NFL quarterback Michael Vick — was allegedly caught on police bodycam video easily outrunning officers who were about to arrest him.
TMZ published the video Tuesday, identifying Vick as the subject of the April clip.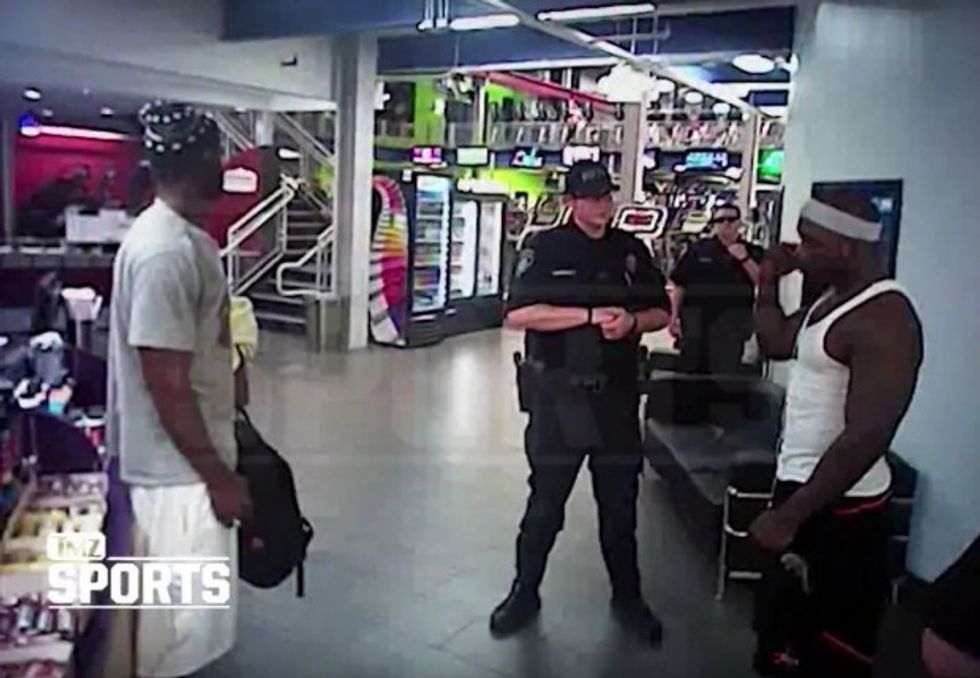 Image source: YouTube
The video allegedly showed Vick speaking with Newport News, Virginia, officers at the Onelife Fitness gym when he suddenly pushed past the grasp of one officer, ran through the building's exit and into the parking lot as several cops gave chase.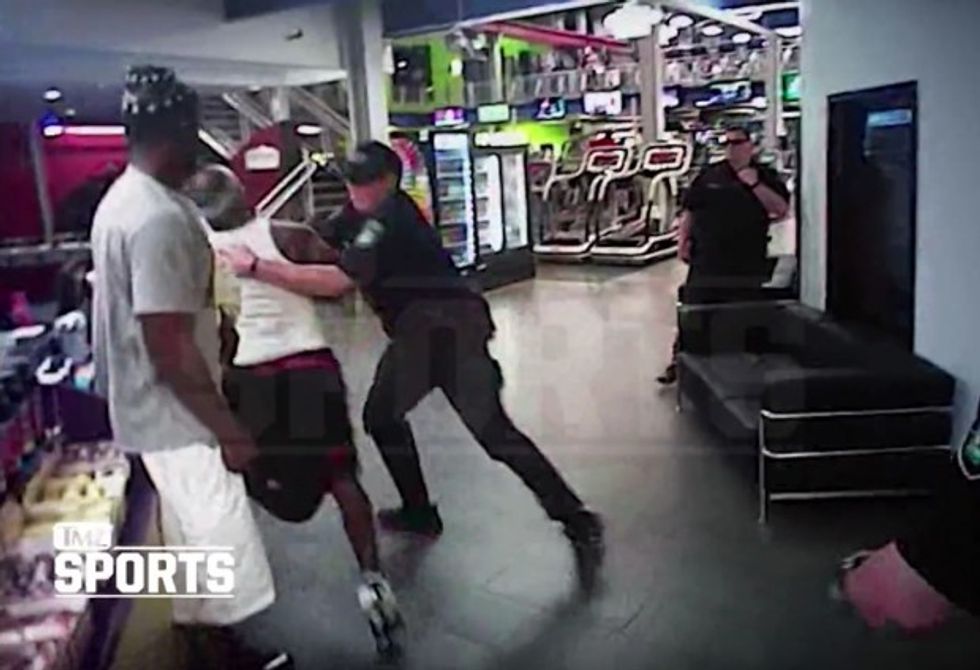 Image source: YouTube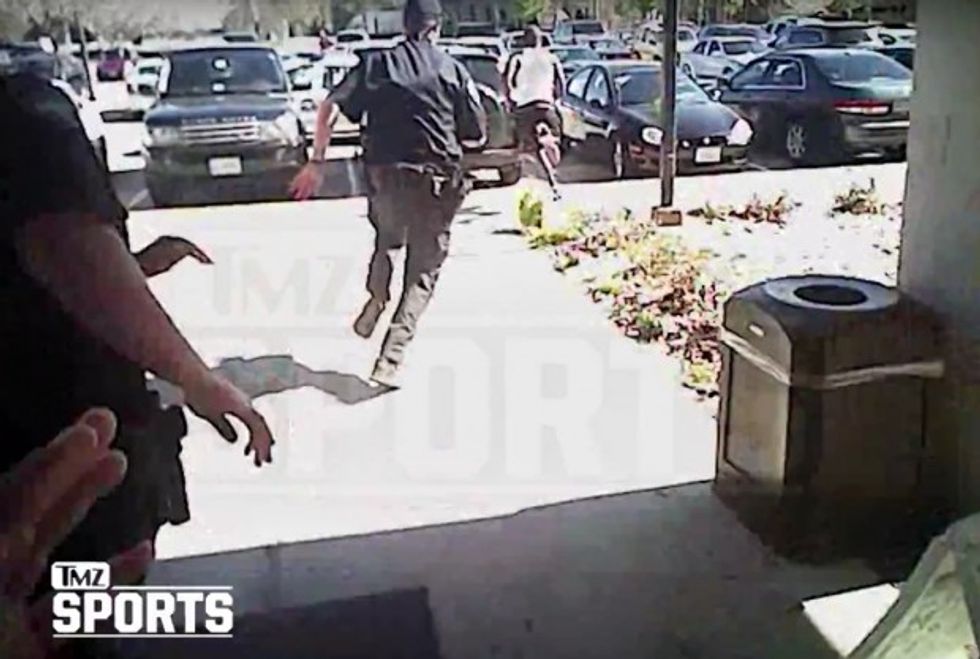 Image source: YouTube
But given Vick posted a blistering time of 4.32 seconds in the 40-yard dash at the 2006 NFL combine, it wasn't likely that officers had much of a chance catching up on foot.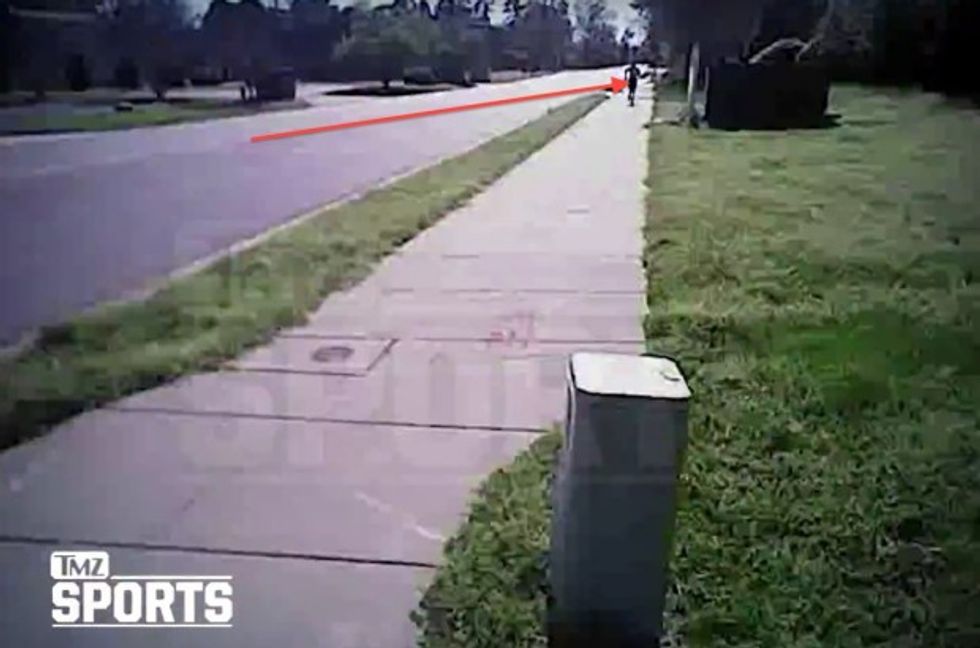 Image source: YouTube
Indeed the bodycam clip allegedly showed Vick putting plenty of distance between himself and the pursuing police.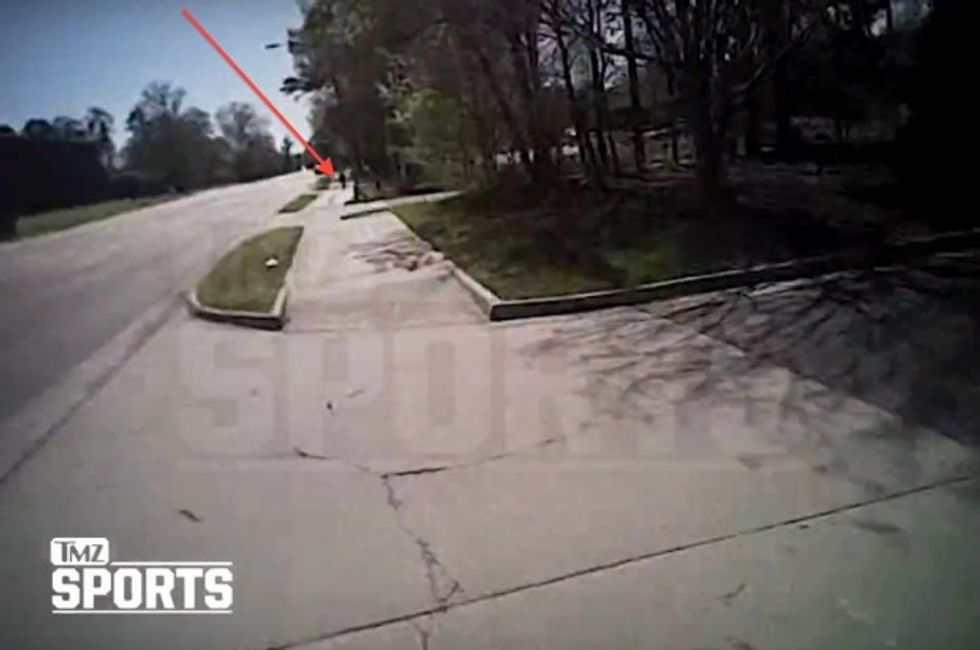 Image source: YouTube
But soon after the clip allegedly showed him wisely giving up and sitting down at a street corner as officers closed in with weapons drawn.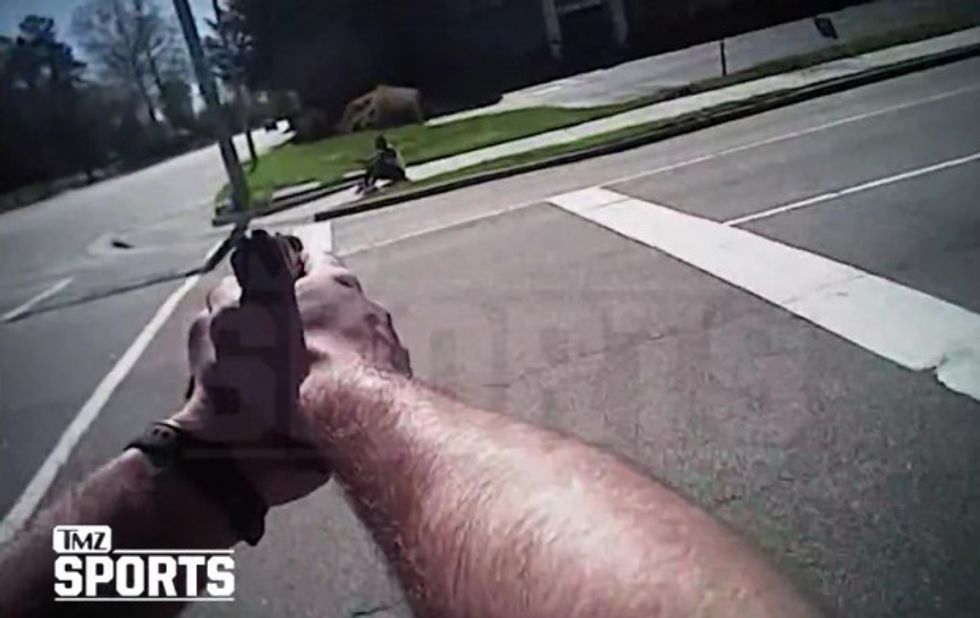 Image source: YouTube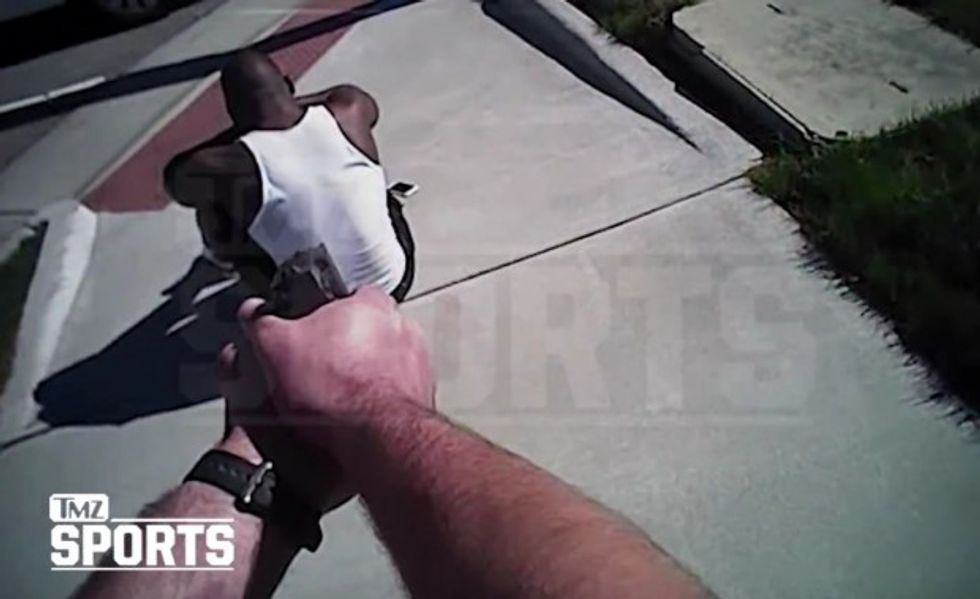 Image source: YouTube
At the end of the clip, one officer was heard saying, "If he ran, I knew we weren't gonna catch him."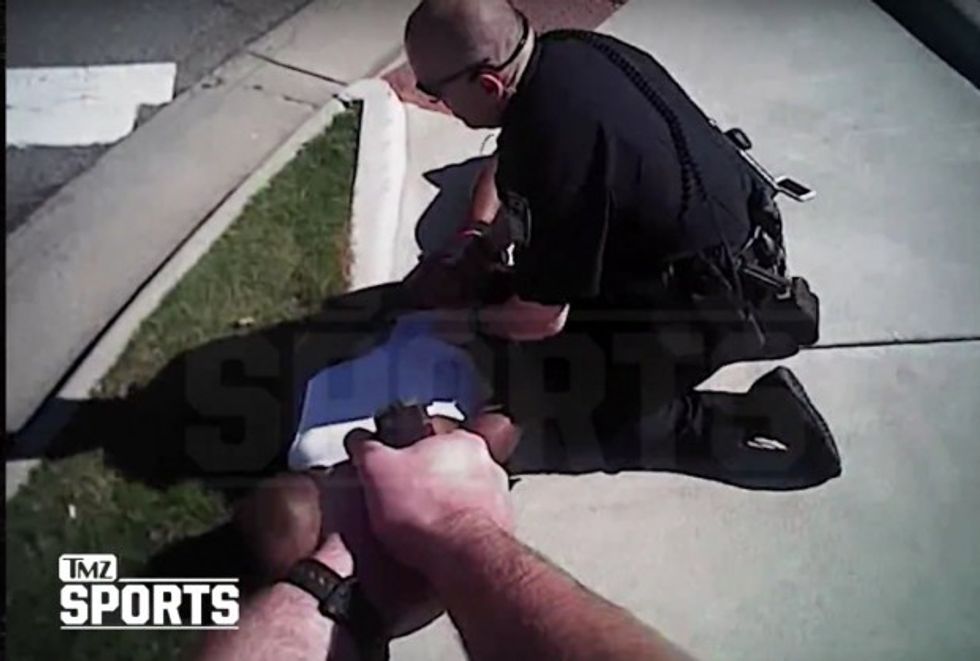 Image source: YouTube
The Virginian-Pilot reported Vick's April 3 arrest on charges of resisting arrest, obstruction of justice, destruction to property and felony assault on a law enforcement officer. Police had initially made contact with Vick over a charge of contempt of court and were about to arrest him at the gym before he ran, police told the paper.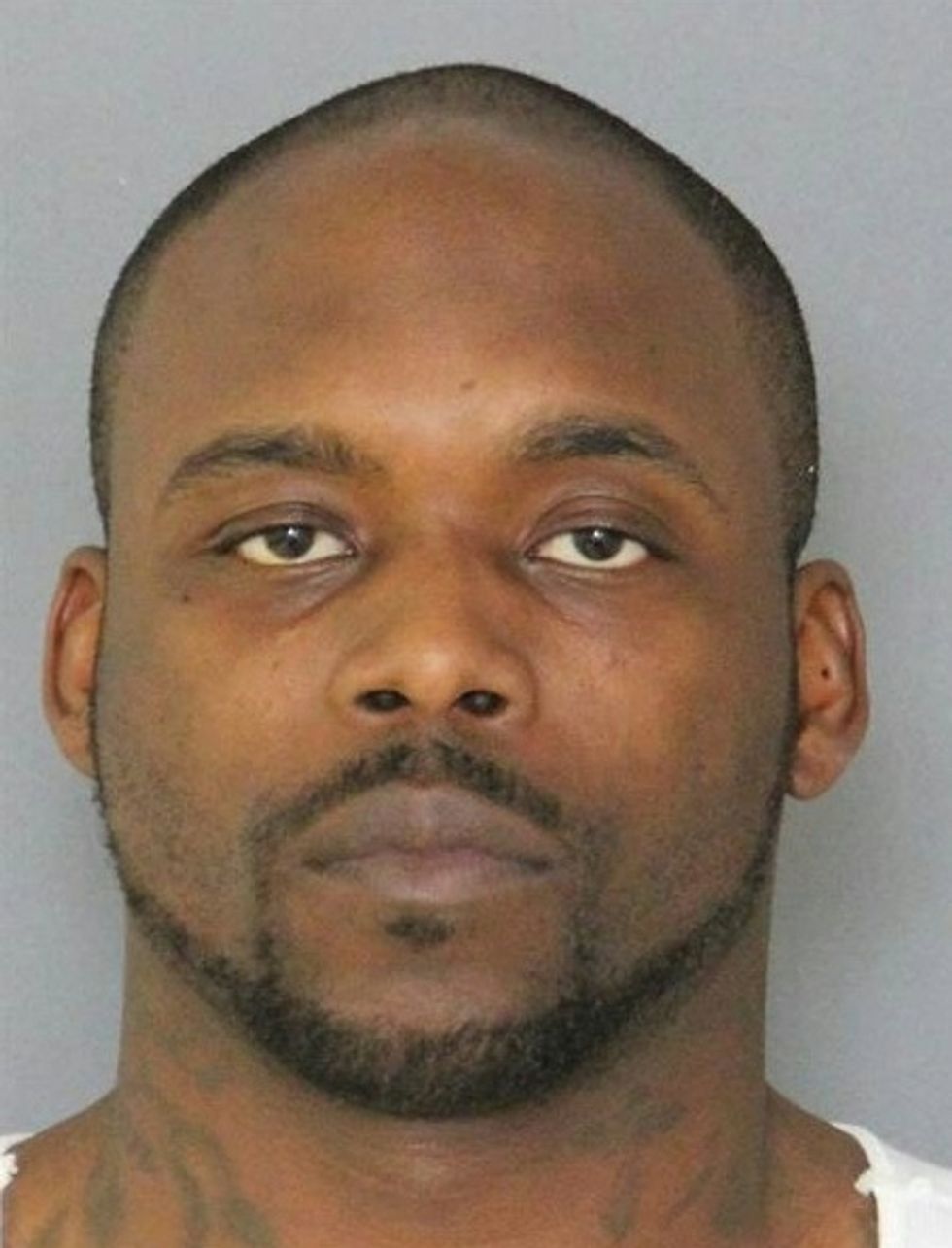 Marcus Vick (Image source: Newport News Police Department via AP)
Vick pleaded guilty to resisting arrest and was sentenced to one month in prison July 11, WAVY-TV reported, adding that the other charges were withdrawn.
In 2004 Vick — then a rising Virginia Tech quarterback — was arrested on reckless driving and marijuana possession charges.
Here's more via Bleacher Report:
Vick was subsequently suspended indefinitely by Virginia Tech, and he sat out the 2004 season. After throwing for 2,393 yards and 17 touchdowns in 2005, Vick was dismissed by the Hokies in January 2006 "as a result of numerous legal transgressions and his unsportsmanlike conduct in the Toyota Gator Bowl," according to the Associated Press (via ESPN.com).

Specifically, Vick stomped on the leg of Louisville Cardinals defender Elvis Dumervil late in the second quarter.

The Miami Dolphins scooped Vick up after he went undrafted, but the signal-caller was active for just a single game in 2006 and never attempted a pass in the NFL.
(H/T: The Huffington Post)